After spending a few days exploring the charming city of Brownwood, Texas I've put together a list of what to see, do and eat around the city. It's the perfect destination for a weekend getaway.
We visited Brownwood, TX as guests of Visit Brownwood for a media tour. All opinions are my own.
Texas seems to have endless small towns with plenty of charm and I recently visited one of these towns. My son and I recently took a 2 hour road trip to explore Brownwood, Texas.
Situated in the Texas hill country, with plenty of beautiful scenery and wide open spaces. It may be a small town, but it has a plethora of dining options and entertainment for all.
Things to do in Brownwood TX
Get outdoors
The Hideout Golf Club & Resort – After we dropped off our bags at the hotel, we headed straight to the golf course. My son had just finished up a week at golf camp and wanted to show off his golf swing. The course is absolutely gorgeous and we even saw a deer run across the fairway on hole 4!
READ NEXT: A Golfer's Getaway at Tanglewood Resort
Brownwood State Park – We woke up early on the 2nd day so we could explore the park before the brutal Texas summer heat kicked in. We hiked a trail that went alongside the lake that had several overlooks.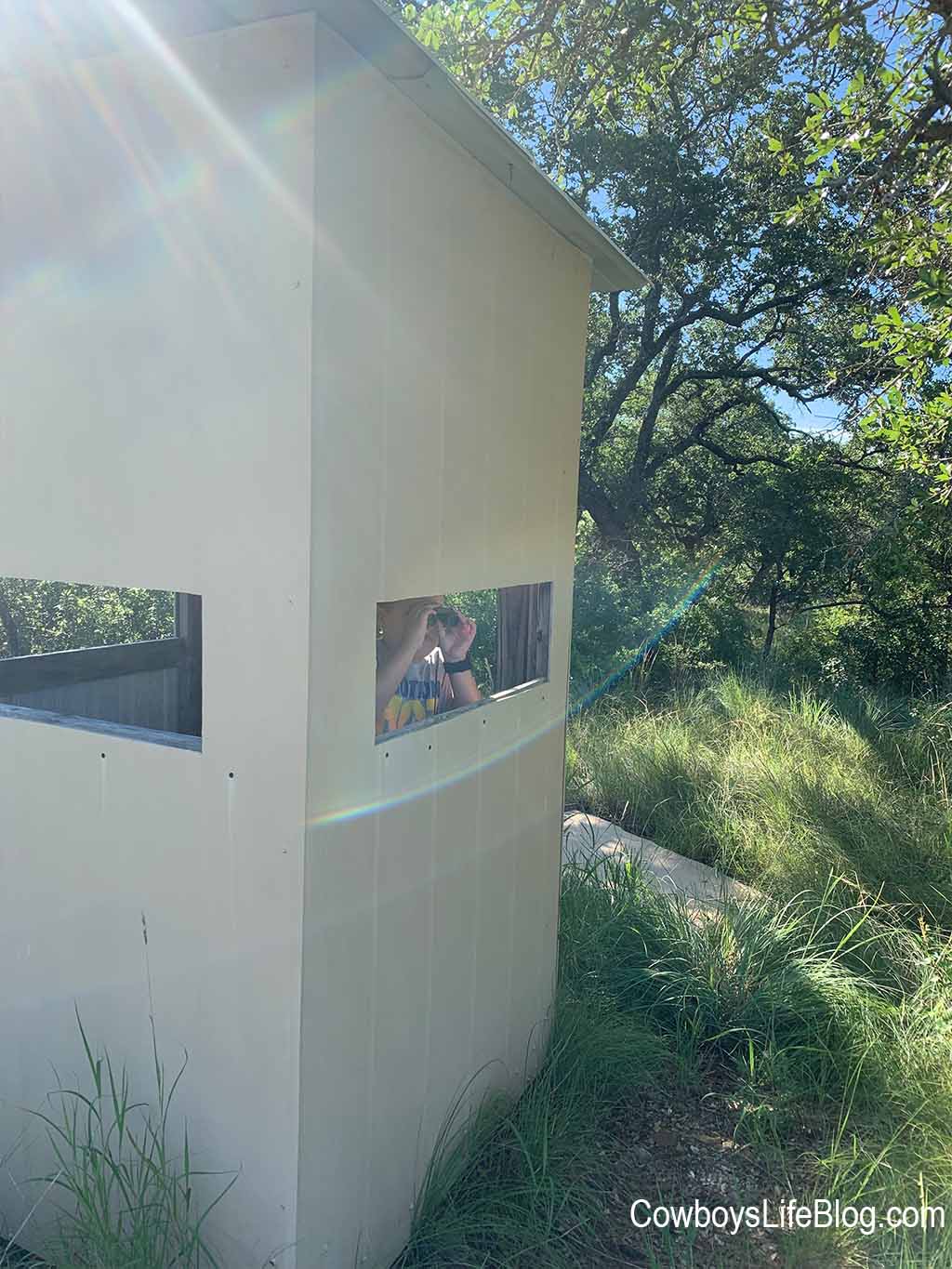 The trails were surrounded by gorgeous wildflowers, cactus and we even came across a bird blind. So of course we had to stop and do a little bird watching.
Camp Bowie Family Aquatic Center – This was the best place to cool off after our hike. For just a few dollars per person, the kids (and adults) can enjoy the water slide, pool, lazy river and diving board.
Dining Options
Studebakers – This small town casual diner is a must. You can't go wrong with their tasty hamburgers, french fries and salads.
Runaway Train – This was son's favorite restaurant. Not only are you dining in an actual train, but the food is delicious! I had a loaded hot dog and my son enjoyed a crispy corn dog. Their shakes looked amazing, but we were stuffed after eating. But that gives us another reason to take another trip back to Brownwood.
Common Grounds Coffee House – Need your coffee fix in the morning? Then Common Grounds is the place to go.
Tr3s Leches Bakery – This place is amazing! We both ordered several different street tacos so we could try them all. We also had Mexican corn and Jarritos – which is always a must. We didn't have room for dessert, so ordered a few pastries for the road. They smelled delicious and no way I could turn those down.
Explore the City
Lehnis Railroad Museum – This is such a fun museum. We walked through a huge display of miniature trains ranging from Disney them, carnival and classic landscapes. They also had railroad memorabilia that was interesting to see.
Outside we got to explore the inside of a caboose and rail car. I have always been fascinated by a caboose, and it was really interesting to see what the inside looked like while in production. On Saturdays they offer mini-train rides.
Spirit of Texas Winery – This gem is located a few minutes outside of Brownwood. The winery is kid friendly with plenty of games inside and under the covered patio to keep the kids entertained. Beautifully and creatively decorated with items found around the property when the owners first purchased the property, such as a truck bed book and an old bus that serves as the perfect photo op.
Brownwood County Museum – This museum sits in the middle of downtown and is such a beautiful building. We were unable to take a tour of the old jail because it wasn't open while we were in town. But if you are visiting Thursday-Saturday I would recommend visiting.
Be sure to check out the Visit Brownwood site before visiting to get more fun ideas around the city.
More Travel Adventures: