Let's wander where the WIFI is weak! Lace up your shoes and hit these trails throughout Texas.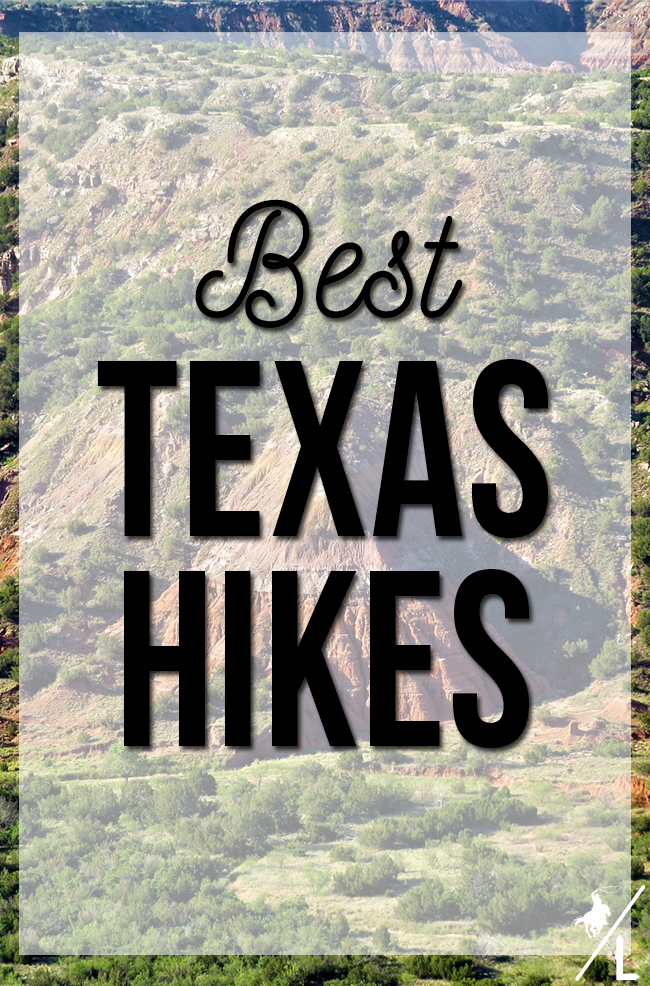 There are so many state & local parks with a plethora of hiking trails in Texas. They can take you to amazing destinations through the wetlands, canyons, mountains, desserts and waterfalls. This great state of mine certainly isn't lacking for scenery or adventure! It's easy to turn any ordinary day into a fantastic experience by exploring one of the many great state parks.
The Best Places to Hike in Texas
Here are a few must do day hikes in Texas.
Palo Duro Canyon – Located in the Panhandle, is the 2nd largest canyon in the U.S. The park has over 30 miles of trails and gorgeous views!
Davis Mountains – Set high in the mountains of west Texas. Here you can truly see the stars at night are big and bright – no city lights to get in the way of this!
Enchanted Rock – Climb this massive granite dome overlooking the beautiful Hill Country. The park is located in a dark-sky preserve, so you will want to make sure you stick around at night. It's the perfect place to view the Milky Way.
Pedernales Falls – This Hill Country park features a waterfall, sweeping views and plenty of little slow moving creek areas to cool off in.
Colorado Bend – Has more than 5,000 acres of canyon-land carved out from the Colorado river. This unique park also features multiple caves for exploring!
So what are you waiting for? Get out and exploring! What I like most about visiting the parks is that it's an inexpensive way to see Texas. So many are close enough to make a day trip out of it. And those that are a little farther drive, have tent and cabin rentals.
Have you visited any Texas state parks? What are your favorites?