The Alamo is a famous landmark that is a must see and a treasured landmark in our great state!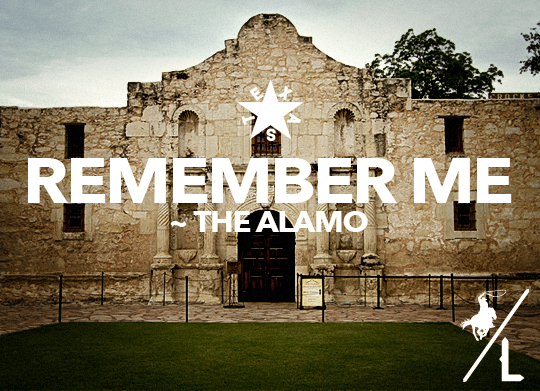 We recently spent one night in San Antonio to stroll along the Riverwalk, eat delicious food and of course to see the Alamo. My husband and I have not been since we were kids and knew our son would enjoy this little piece of Texas history. He is all about gunslingers, cannons and battles!
Visit the Alamo
A little back story on the Alamo: The mission was built in 1724 to offer protection for Indians from hostile tribes and convert people to the Catholic Faith. The Battle of the Alamo ended March 6, 1836 when Texas was defeated by the Mexican Army led by General Santa Anna. After the assault, Texans rallied together to defeat Mexico at the Battle of San Jacinto on April 21, 1836 to end the Texas Revolution. Today the Alamo is considered the "Shrine of Texas Liberty."
We spent the morning walking through the church, enjoying the beautiful grounds and of course inspecting Every. Single. Cannon. One of my favorite site on the grounds is the Live Oak Tree that sits in the courtyard next to an abandoned well. At the time, the 40 year old tree was moved and planted at the Alamo in 1912. The branches run over fifty feet long and are so heavy, it needs a little help with wires to keep them from falling.
 More posts you make like: