Grab your significant other and escape to one of these romantic destinations in Texas!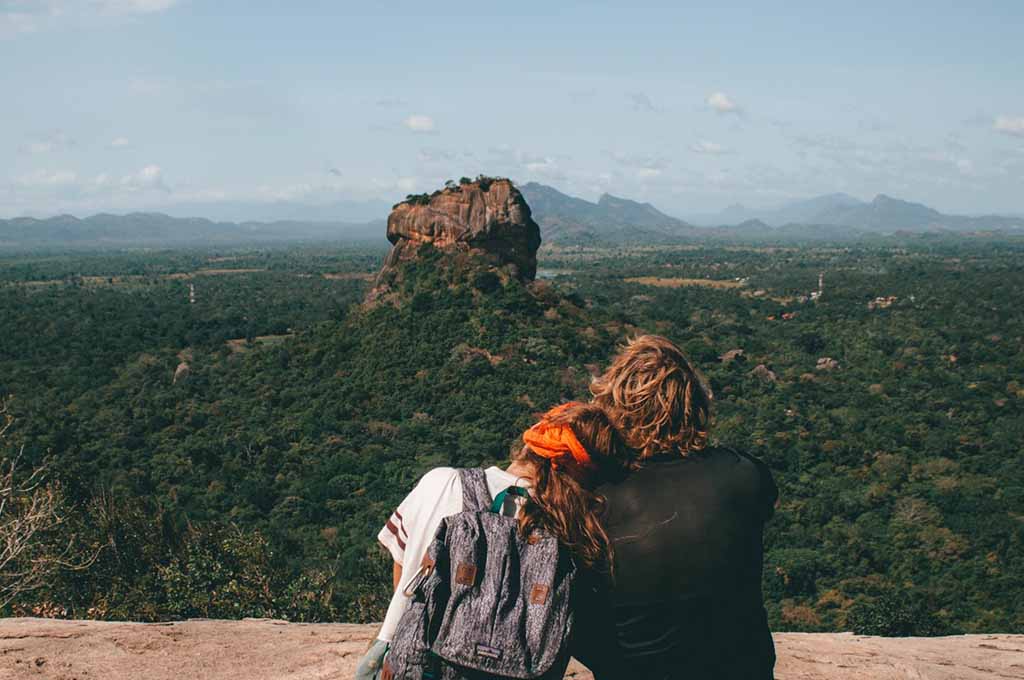 Looking to take your significant other on a romantic getaway in Texas? Then you came to the right place! Texas has so many road trip destinations to choose from.
Texas might surprise you with the number of romantic beaches, glamping destinations, big cities, and everything in between.
Whether you are looking for romantic getaways near me, anniversary trips, elegant dinners in the big city, or a hidden weekend in the country, this is the ultimate list of the best romantic getaways in the Lone Star State.
Texas Romantic Getaways for Couples
Amarillo, Texas
Home to Palo Duro Canyon, Cadillac Ranch, and Big Texan Steak Ranch & Brewery. This Texas Panhandle town has endless activities, hiking trails, shopping, quirky roadside attractions, and museums to keep you busy for a weekend getaway. Amarillo has endless ways to enjoy a weekend getaway.
Austin, Texas
Known as the live music capital of the world, is a great place for a couples' weekend getaway. This is a perfect city to enjoy quality time with your significant other.
Not only do these exciting cities have a great music scene, but also fun hikes, a visit to the state capital, sunsets overlooking Lake Travis, and famous murals scattered all over the cities. The fun in Austin is endless!
Bandera, Texas
Known as the cowboy capital of Texas, you will find plenty of adventure in this adorable town. Book a few days at a dude ranch to enjoy horseback rides, Hill Country sunsets, scenic drives, and hiking through Lost Maples State Park.
Be sure to grab dinner at Old Spanish Trail, which has been serving up southern comfort food since 1921. Then head over to 11th Street Cowboy Bar to do some two-stepping with your partner.
Big Bend National Park
Spending a weekend relaxing in the beauty of West Texas is my kind of vacation! Big Bend National Park is a Dark Skies location, meaning you will truly be under a blanket of stars.
Spend your day hiking through the park, kayaking along the Rio Grande, or taking a romantic drive through the park.
This destination is truly in the middle of nowhere and with limited cell services. So it's best to be prepared for the unexpected.
Although this is a remote area, you can still find luxury accommodations that have all the modern amenities, a private hot tub, and a full-service spa making this one of the most romantic trips.
Burnet, Texas
Looking to take your sweetie somewhere for a special occasion? Burnet is a great unexpected option.
Explore Longhorn Caverns, hike through Ink Lakes State Park, take a tour of the local distillery, and enjoy a wine tasting at one of the local wineries.
Canyon Lake, Texas
This is sure to be a romantic trip you won't forget. The lake is crystal blue, something you don't typically see in Texas, and is great for kayaking early in the morning before all the boaters get on the water.
Enjoy a sunset over the water while dining at one of the lakeside restaurants.
Conroe, Texas
Conroe is a great choice for a weekend getaway. Have a romantic evening on a sunset cruise on Lake Conroe, enjoy a couple's massages, and relax by the outdoor swimming pool at Margaritaville Lake Conroe.
Dallas, Texas
Big city fun like catching a Mavericks game, taking a foodies tour, find a hiking trail or exploring one of the many museums makes this fun and romantic destination.
Wander through the Bishop Arts District, enjoy the views atop Reunion Tower, and stroll the Arboretum.
Dallas also has a wide variety of upscale hotels and gorgeous resorts to choose from.
Dripping Springs, Texas
Located about 30 minutes from Austin, this small town is known for its gorgeous Hill Country views, wineries, and of course the famous Hamilton Pool.
After taking photos and enjoying the 50-foot waterfall at Hamilton Pool, head to Texas Hill Country Olive Company to purchase some local olive oil.
Ennis
Home of the Texas Bluebonnet Trail, the state flower is blooming and fields of blue can be found throughout the town.
The town also offers great date ideas including the Galaxy Drive-In, Bardwell Lake, and a charming historic downtown.
Fort Worth, Texas
Channel your inner cowboy and head to the Fort Worth Stockyards. Couples can watch a rodeo, go horseback riding, get their photo taken on a longhorn, visit a museum and relax at the stunning Hotel Drover. It's the ultimate Western experience.
Fort Worth also has a lively downtown with museums, fine dining, cute boutiques, coffee shops, museums, a wonderful zoo to explore, and seasonal events on Main Street.
Fredericksburg, Texas
There is no shortage of charming bed and breakfasts, cabins, and boutique hotels to book a weekend getaway.
Located in the heart of Texas hill country, it's a destination only a few minutes from the famous Texas 290 Wine Trail, which features over 50 wineries and breweries.
Visitors can also enjoy shopping at the antique malls, and boutiques, hiking to the top of Enchanted Rock, picking your peaches during the summer, visiting a WWII museum, relaxing with a glass of wine, and listening to live music. This small town has it all!
Check out this guide to the best things to do in Fredericksburg!
Galveston Island, Texas
Just a short drive from Houston, this is a great Texas beach getaway. Guests can choose from luxury resorts on the beach, RV Parks or a cottage rental for a more secluded getaway.
Soak up the rays on a sandy beach, ride the Ferris wheel at the Historic Pier, or tour one of the many Victorian Homes on the island.
Georgetown, Texas
Located just north of Austin, Georgetown is home to the Most Beautiful Town Square in Texas. This charming town has delicious German restaurants, numerous wineries, boutiques and Inner Space Cavern.
Glen Rose, Texas
Known as the dinosaur capital of Texas, there are so many fun and unique activities to enjoy in this historic town.
Hike through Dinosaur Valley State Park, stroll through the antiques shop downtown, enjoy a romantic dinner overlooking the Paluxy River, and enjoy a stay at one of the many romantic cabins in the town.
Granbury, Texas
A quick road trip from Dallas is this charming getaway with a beautiful town square.
Granbury has several hotels, cabins, bed & breakfasts, and other vacation rentals that offer a private outdoor hot tub, and large windows that overlook Lake Granbury.
Romantic activities include biking trails, watching a live musical or concert on the square, wine tastings, and shopping.
Grapevine, Texas
This charming downtown features numerous restaurants, cafes, boutiques, art galleries, a train station, and wine tasting.
Book a stay at a luxury hotel, enjoy relaxing by the outdoor pool, and enjoy this perfect location for a couples getaway.
This is a perfect year-round destination, but its claim to fame is the Christmas Capital of Texas. With the streets lined with Christmas decor, holiday events, and a Polar Express train, it's no wonder it dons that name.
Gruene, Texas
Located 40 minutes outside of San Antonio, you'll find this romantic and quaint town. It's home to the historic Green Hall, which is the oldest continually operating dance hall in Texas.
Dine on the patio at the Gristmill River Restaurant while enjoying the views of the Guadalupe River. Then stroll through the shops, enjoy a wine tasting, and grab an ice cream store at the general store.
Marble Falls, Texas
This charming Hill Country town has a quaint downtown, seasonal fun at Sweet Berry Farms, and plenty of space to explore at Balcones Canyonlands National Wildlife Refuge.
Of course, you can't leave without getting a slice of pie from the famous Bluebonnet Cafe!
New Braunfels, Texas
With so many fun and exciting outdoor activities, this is one of the best places for nature lovers. This area is a place to enjoy water activities, hike miles of trails, or enjoy a romantic picnic.
Enjoy the natural wonders while tubing down the river, enjoy a wine tasting at a local vineyard, or catch a flick at the drive-in movie.
Paris, Texas
You don't have to leave Texas to visit the Eiffel Tower! It's a tenth of the height of the one in France. But of course in true Texas fashion, it has a red cowboy on the top. It's a fun roadside attraction you don't want to miss!
Port Aransas, Texas
Enjoy this tiny beach town by booking a beach cabin. With its laid-back atmosphere, you'll be able to relax and enjoy a romantic stay on the beach.
It's located near Corpus Christi and several national parks as well as state parks.
Rockport, Texas
This Gulf Coast is one of my favorite romantic places on the Texas Gulf. This is a perfect beach destination! Water activities to enjoy while visiting are paddle board, fishing, kayaking, and of course soaking up the sun on the beach.
This is a quick getaway from Austin. Visitors can also enjoy a visit to the Texas Maritime Museum and explore the many art galleries around town.
Salado, Texas
This is a perfect place for a romantic weekend getaway. You won't find many kids in this town, making it a quiet and relaxing destination.
San Antonio, Texas
Filled with history and unique historical sites makes this a must-do for a weekend getaway.
Explore the San Antonio Missions (skip the Alamo and visit the lesser-known one for a less crowded experience.)
The River Walk and Pearl District are top places to visit. They can be crowded, but strolling along the River Walk with your loved one can be so romantic. The city also has amazing flea markets you don't want to miss.
South Padre Island, Texas
Spring breakers aren't the only ones enjoying this beach town.
Enjoy the romantic side with walks on the sandy beaches, watching the sunset over the water, and even riding a horse on the beach.
READ NEXT: 15 Things to do in Shiner, TX
Wimberley, Texas
This adorable town is the perfect place to enjoy small-town charm and outdoor adventures.
Visitors will enjoy the colorful downtown that is lined with painted boot statues, galleries, boutiques, and restaurants.
The adventurous couple looking for outdoor fun can cool off at Jacob's Well or the Blue Hole during the summer months. Or if you are looking for a beautiful photo spot, then head to Old Baldy to enjoy the gorgeous Hill Country views.