We made mini waffles and fried chicken for dinner on Saturday night, and man oh man were they delicious! I've been seeing these pop up on pinterest lately and thought what a fun dinner this would be. We will definitely be making these again in the near future.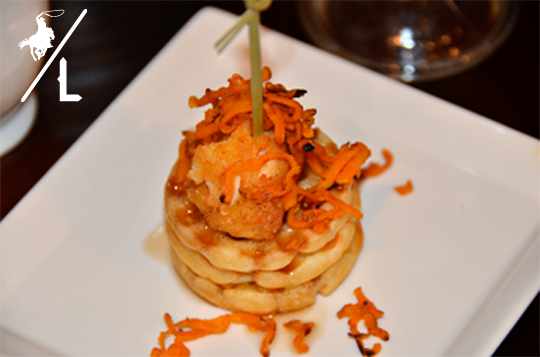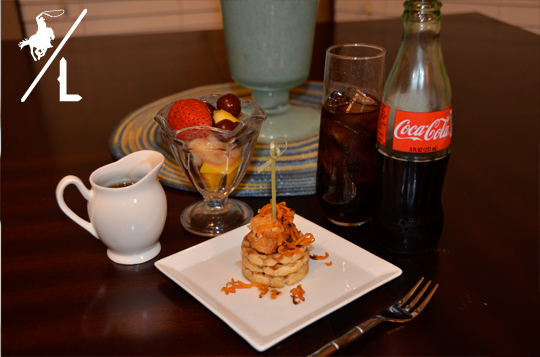 How to make Mini Waffles and Fried Chicken
It's such a simple meal, but with a cute twist. We made ours with Belgium waffles, fried chicken nuggets topped with crispy sweet potatoes and drizzled in syrup. Served with fresh fruit and bottled Cokes!