This is a sponsored conversation written by me on behalf of Tyson Foods, Inc. The opinions and text are all mine. #JimmyDeanRollupsatHEB #CollectiveBias
These tips teach kids independence while also building self confidence.
Intentional parenting can be a lot of work at times, but when focusing on the big picture of raising independent and responsible children, it will certainly be worth the effort.
Ways to Teach Kids Independence
Learning the way around the kitchen – Start with basic cooking skills and teach them how to make their own breakfast. It all starts with setting kids up for success. Purchasing Jimmy Dean® Sausage Egg & Cheese Biscuit Roll-Ups at HEB is the perfect fast and easy go-to breakfast that kids can make themselves. Plus it's breakfast favorites all rolled into one!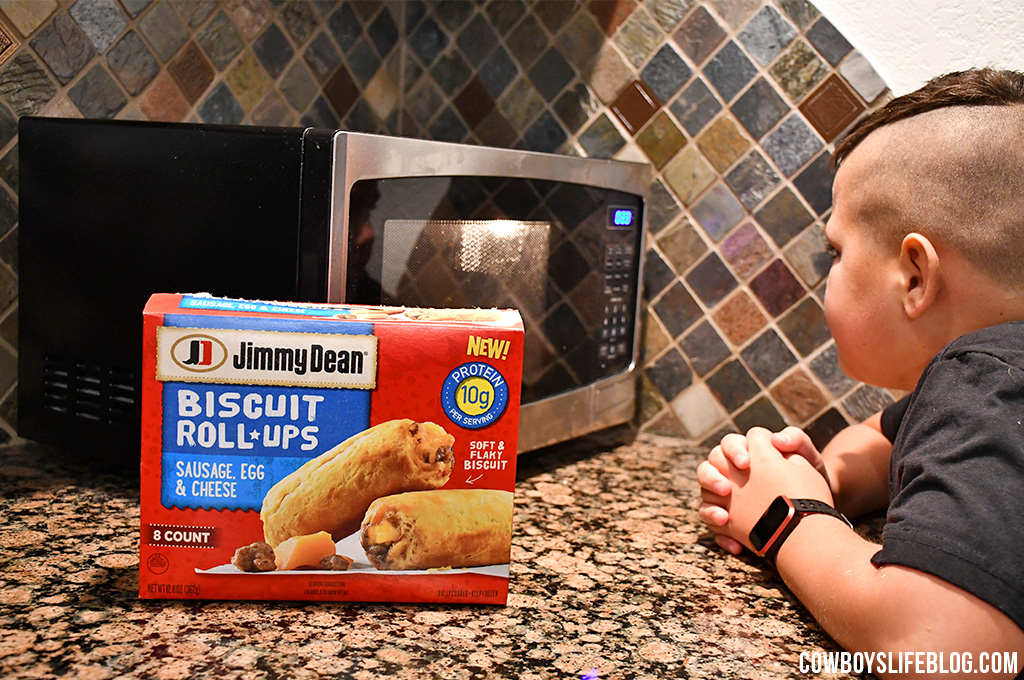 Jimmy Dean® Biscuit Roll-Ups are ready in under 60 seconds and have 10g of protein per serving. The biscuits are flaky and taste homemade! Not going to lie that I have my son make me one each morning too. I mean what good is it to teach him how to make breakfast if he doesn't make something for mom?!
READ NEXT: Ultimate Summer Fun Basket for Kids
Teaching household tasks – Kids need to do simple tasks such as sweeping up the kitchen, making their own bed, rinsing plates and placing dishes in the dishwasher. These are easy chores to learn at an early age and a great way for parents to recognize their accomplishments for helping clean up after themselves.
Dressing themselves– Whether you are picking out your child's clothes or letting them choose their style, they still need to get dressed independently. This may require them to start the process a few minutes early to get out of the house on time. But having them dress themselves from head to toe without parents micromanaging can build their confidence. They will learn that they can do things without always relying on mom and can stand on their own two feet.
Teaching kids to be independent doesn't happen overnight. But by giving kids age appropriate tasks, you'll be surprised at how much they can do and how they are willing to help out. Eventually they will start taking pride and enjoyment in their new sense of independence.
Be sure to pick up Jimmy Dean® Biscuit Roll-Ups at HEB – it's the perfect breakfast that kids can easily make themselves! Check out this offer to save $1.50 off 1 product valid through 10/13.​