This post may contain affiliate links.
Looking for ideas to keep your kids busy this summer? Put together this summer fun basket to keep them entertained and wanting to play outside all day.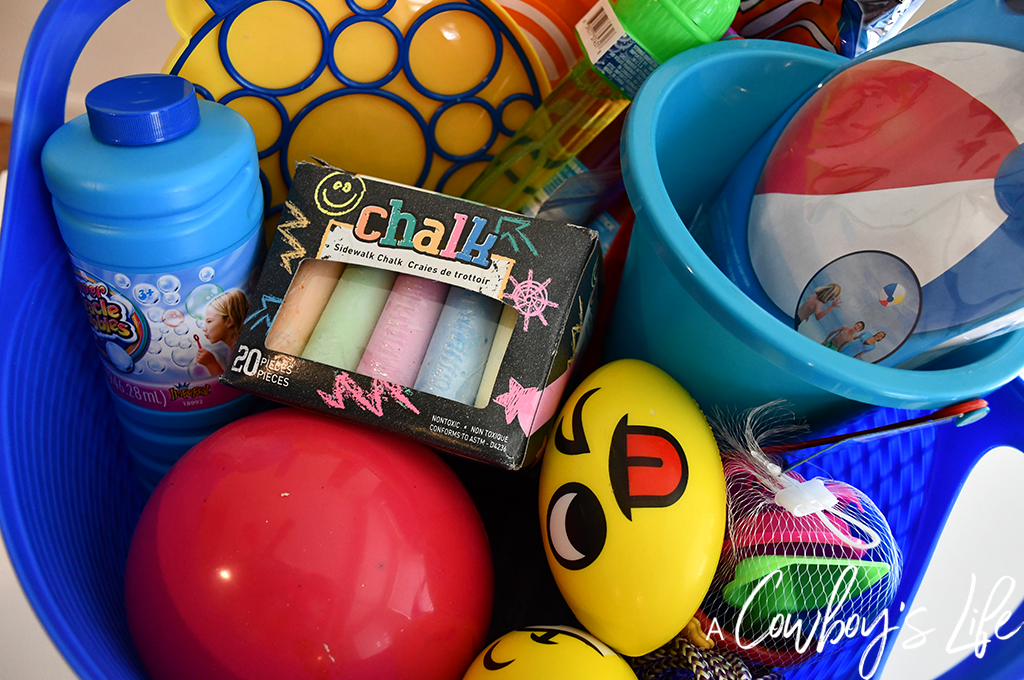 Summer is a magical time for kids with 3 months of exploring and lots of outdoor fun. But it also means 3 months of kiddos at home. Yikes! But don't worry, purchase a few summer essentials to keep the kids outdoors and entertained will make the summer days a little more fun.
Summer Fun Bucket
SEE ALSO: Boredom Busters for Kids
We have field trips planned throughout the summer, but most days will be spent at home. I certainly can't afford to do some sort of activity everyday.
This summer I made a summer fun basket filled with cheap outdoor toys for my son to enjoy. No need for fancy toys or electronics – kids will be begging to spend time in the backyard when they see what fun they can have!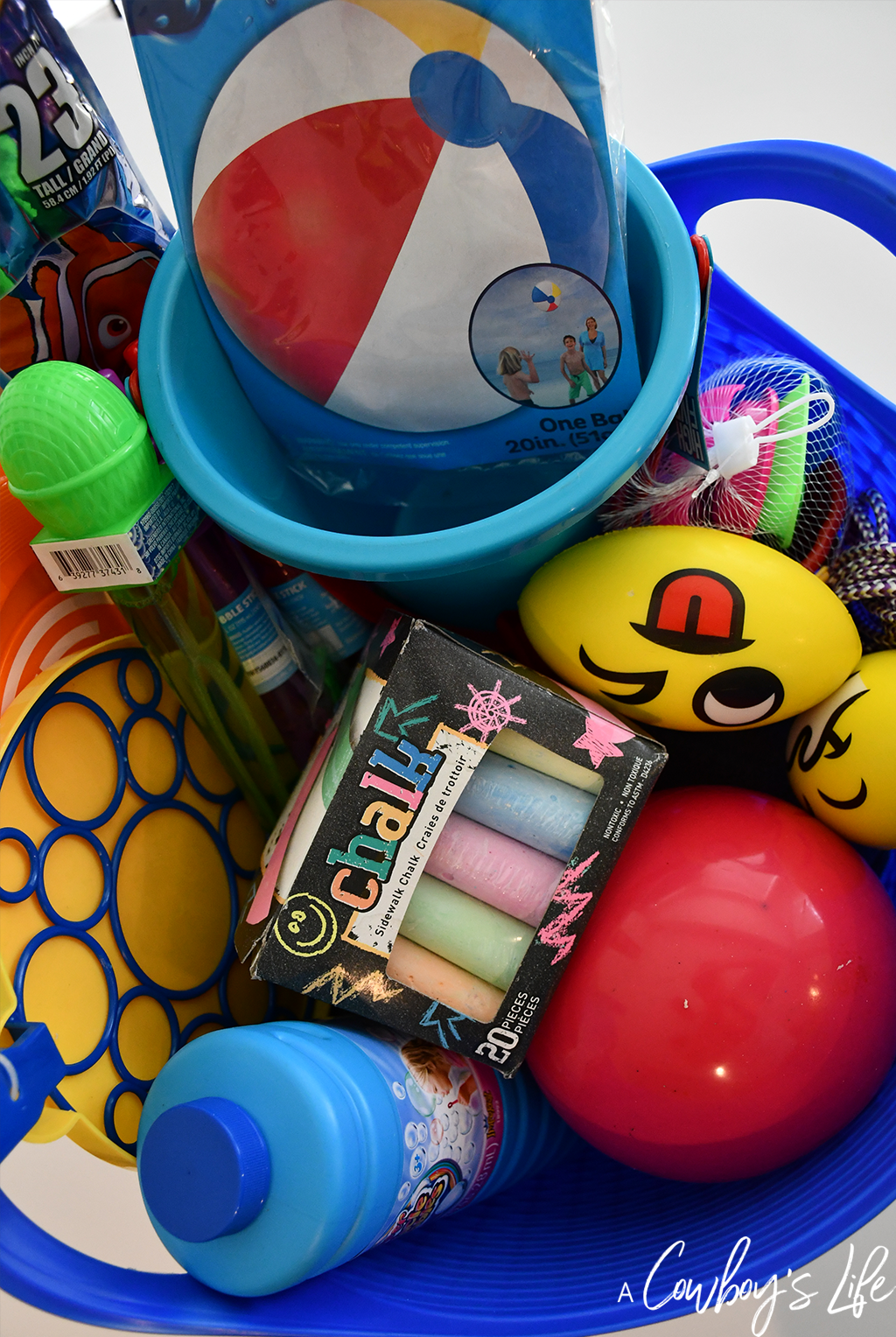 Make your own Summer Fun Basket
Football
Sidewalk chalk
Kite
Water guns
Sand toys
Beach ball
Jump rope
Glow sticks
I spent under $30 and filled it up with goodies to keep my son entertained and outdoors for the upcoming summer months. I find that simple, classic toys are always a hit. With the summer fun basket, you can turn a boring backyard into a summer oasis and making it your favorite place to spend your days.
Summer Gift Basket
We have a trampoline in the backyard, so I like to set up the sprinkler on that so Carson can jump all afternoon. The best part is that it keeps him cool while having fun and getting lots of exercise in for the day.
SEE ALSO: How to Encourage Imaginative Play
So if your kids say "I'm bored," point them to the summer gift basket and usher them to the backyard! Once they get started they won't want to come inside to play – which is always my goal! Letting them run free and play in the backyard is what summer is all about….The tans will fade, but the memories will last forever.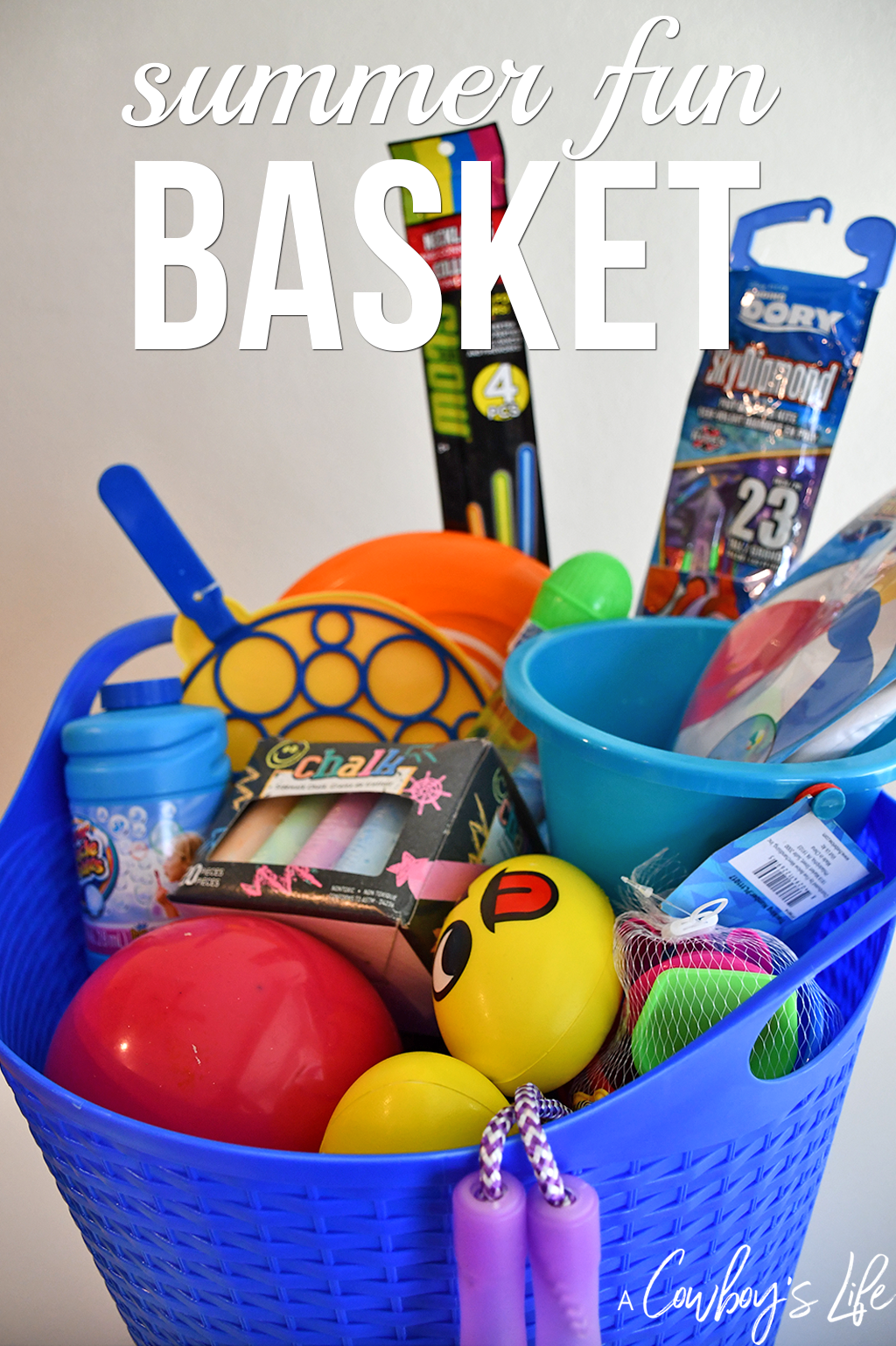 SaveSave