These patriotic pinwheels are the perfect party favor or centerpiece for your summer entertaining.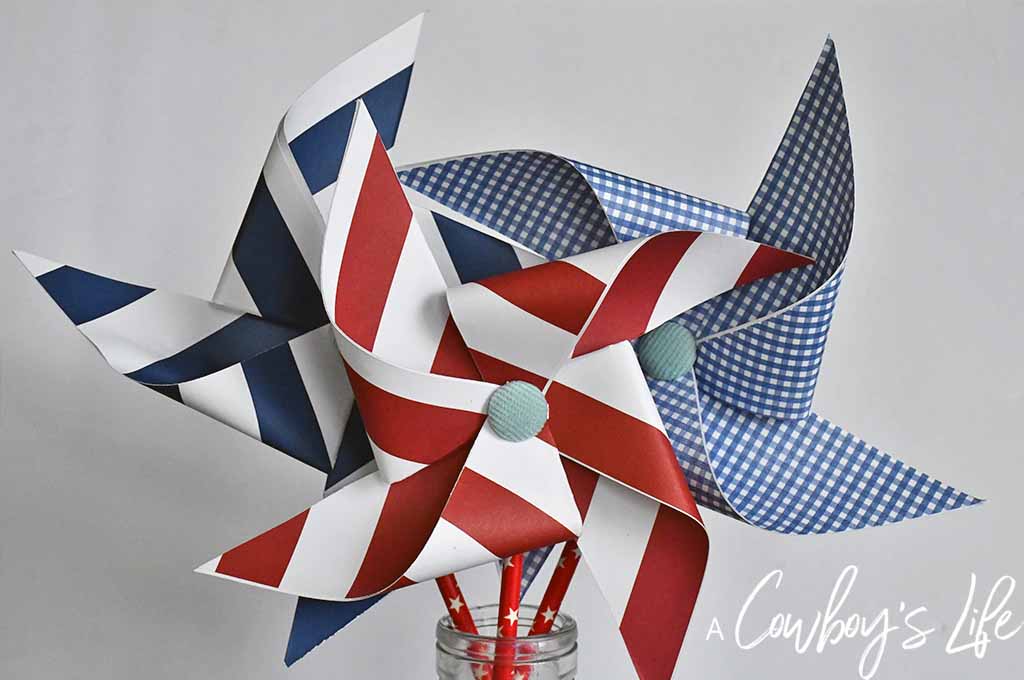 Summer crafting is my jam. It's basically the only time of year that I have time to sit down and create fun and festive crafts. So I like to take full advantage of my craft time!
READ NEXT: Dollar Tree Patriotic Centerpiece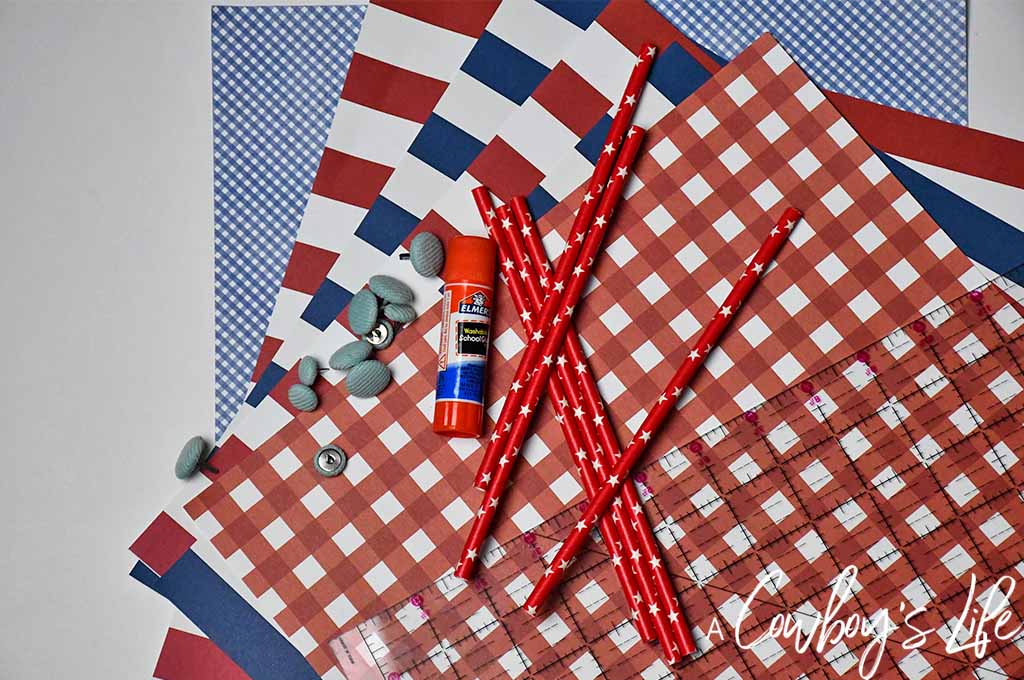 Seeing that July 4th is one of my favorite holidays, I thought I would whip up these cute Americana pinwheels. I can never have too many summer decorations.
How to make Patriotic Pinwheels
Supplies:
Patriotic scrapbook paper
Bottons
Paper Straws
Hot Glue
Glue Stick
Scissors
Directions:
Cut out scrapbook paper into 6"x6" squares.
Glue 2 piece of paper together so that it's double sided.
Fold each corder to the opposite corned so that the creases make an X.
Cut from the corner along each crease until about 1/2 in away from the center.
Take the bottom left corner of each triangle and glue to the center of the paper.

Then use a push pin button or hot glue a button to the center of the pinwheel.
Hot glue the straw to the back of each pinwheel.
These patriotic pinwheels are really so simple and turned out so cute! They look fantastic in a bouquet of flowers, a patriotic mantel decoration or to make a fun Fourth of July wreath. The possibilities are endless.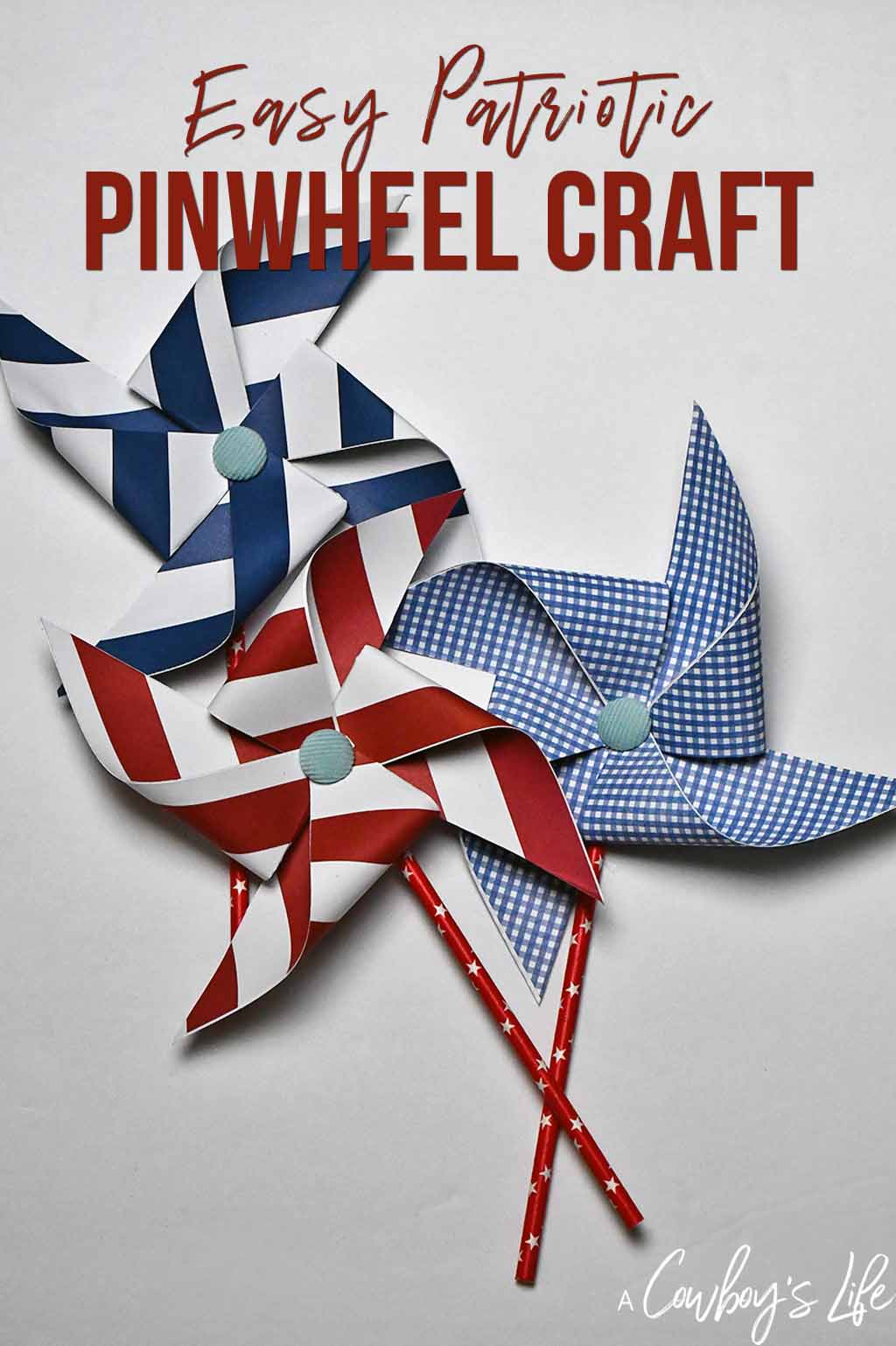 Looking for more crafts? Be sure to check out these crafts: