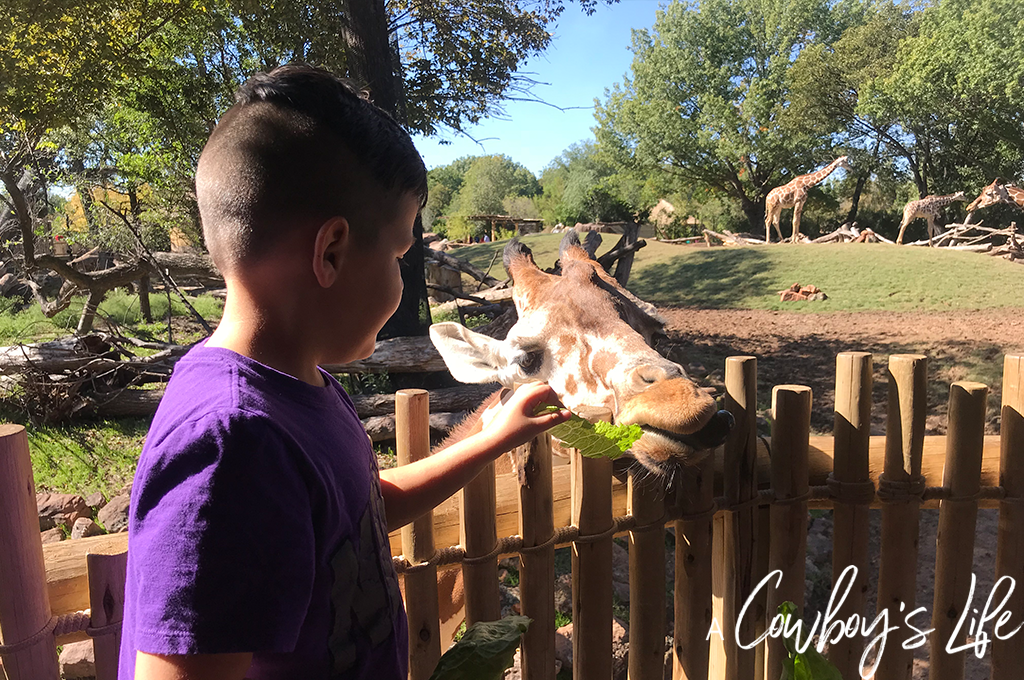 Spring break is right around the corner! Don't panic we have a great list of DFW spring break ideas.
Things to do in Dallas with Kids
It's easy to have a fun staycation when there are so many activities around the Dallas/Fort Worth area.
Things to do in Dallas/Fort Worth for Spring Break
Are your kids out of school for the week and looking for ways to keep them busy or take a road trip so you don't lose your mind?
There are so many fun things to do in Texas for Spring Break that the entire family will enjoy. Don't worry, here is a list of free or inexpensive activities to keep the kids entertained and having fun this spring break.
DFW spring break ideas
The largest indoor waterpark in North Texas is located in Grand Prairie. Its open year-round is the perfect spring break destination. Be sure to check on-line as they offer several different pass options and multi-day passes.
Explore the Weird! Discover the strange, the shocking, and beautiful at Ripley's Believe It or Not! in Grand Prairie.
Enjoy some eye-popping exhibits where you can pose with your favorite celebrity, lose yourself in our spinning vortex tunnel, and even see a shrunken head! The array of weird will leave you spellbound.
Enjoy a day of fun and good times, complete with various activities like laser tag, gravity ropes, arcade games, billiards, and more all under one roof.
READ NEXT: Best Amusement Parks in Texas
This is by far the coolest playground around! This is not just a children's playground but one designed for all ages and abilities, that incorporates various challenges to encourage teamwork, cooperation, and achievement.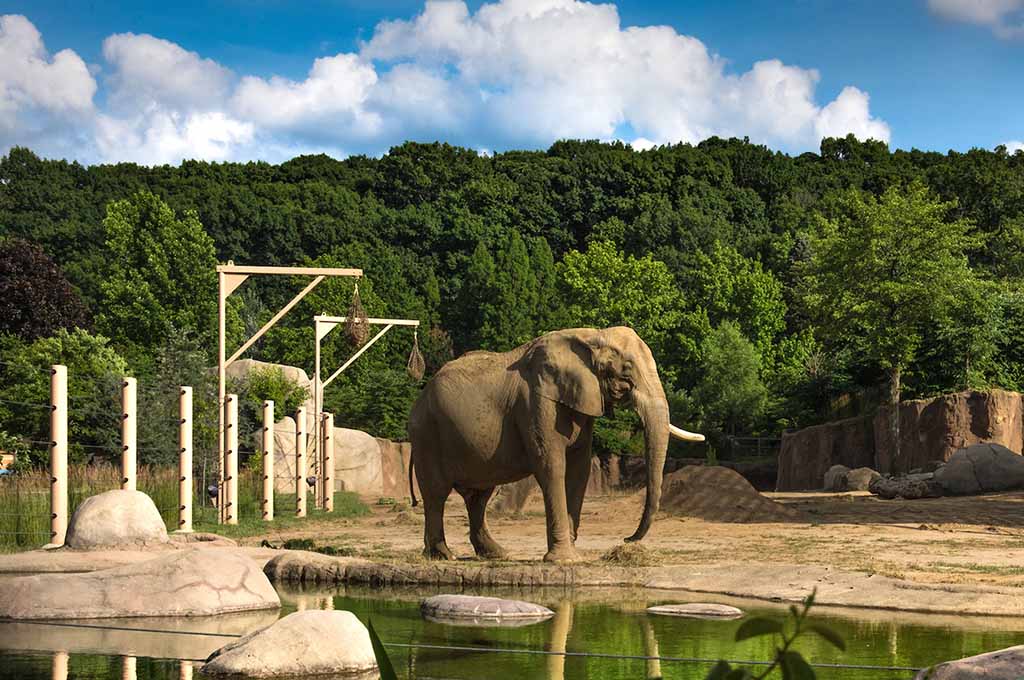 Get outside and let the kids roam free amongst the animals. Wednesdays are 1/2 price – but get there early because it gets busy quickly and you'll want to find a good parking spot. It's no wonder this is one of the best zoos in Texas!
This pick-your-own tulip farm is a great destination that will have you feeling like you're in Holland. Picking baskets are provided and tulips are $2.50 per stem.
Hop on the TexRail at one of the 9 stations and take the kids for a ride. Hop off at the Grapevine Station to eat lunch and walk around Main Street before boarding and heading back home.
Pack a picnic and head to the Grapevine Botanical Gardens. The park has plenty of trails, ponds, flowers, picnic areas, and a butterfly garden that the kiddos will enjoy.
READ NEXT: 10 Things to do in Plano with Kids
Take an outdoor walking tour of some of the unique trains they have in the yard. The collection represents over 100 years of America's rail history.
The tour takes you back in time when the railroad was kind. Be sure to take a few pics by the steam engines and aboard the commuter cars.
This is the only museum dedicated to video games and it's fun for all ages! Not only do you get to remember all your classic games from your childhood, but some before your time!
As soon as you enter the museum, you are greeted with a massive Pong game, I think I could have spent an hour just playing that!
Each person is given a handful of tokens to play in the arcade. This was a highlight for my son and he tried his hand at classic arcade games and some he had never seen before.
They also have room set-ups from the '70s and '90s with an Atari and Nintendo set up.
This is such a unique museum and certainly a lot of fun for all ages!
Have a child between 3-14? Then you need to take them to KidZania, a town run by kids for kids. Children have the opportunity to complete various jobs throughout the city and earn KidZos.
With the money, they earned they can buy rock climbing, pilot simulations, and candy or toys at the local department store.
A few of my sons' favorite jobs are being a fireman. They first learn about fire safety, then take a ride on a kid-sized truck to put on a building fire with real water.
Then we head upstairs so he can try his hand at being a pilot. After having his eye exam, he watched an instructional video and was able to fly a plane for about 20 minutes.
My son also went to college, worked as a police officer, learned to change a bike tire, dentist, and worked out. In about 4 hours he was able to complete about 7 jobs.
Before heading back to the hotel, he was able to cash in his hard-earned KidZos for some candy and a toy.
Kids Activities Dallas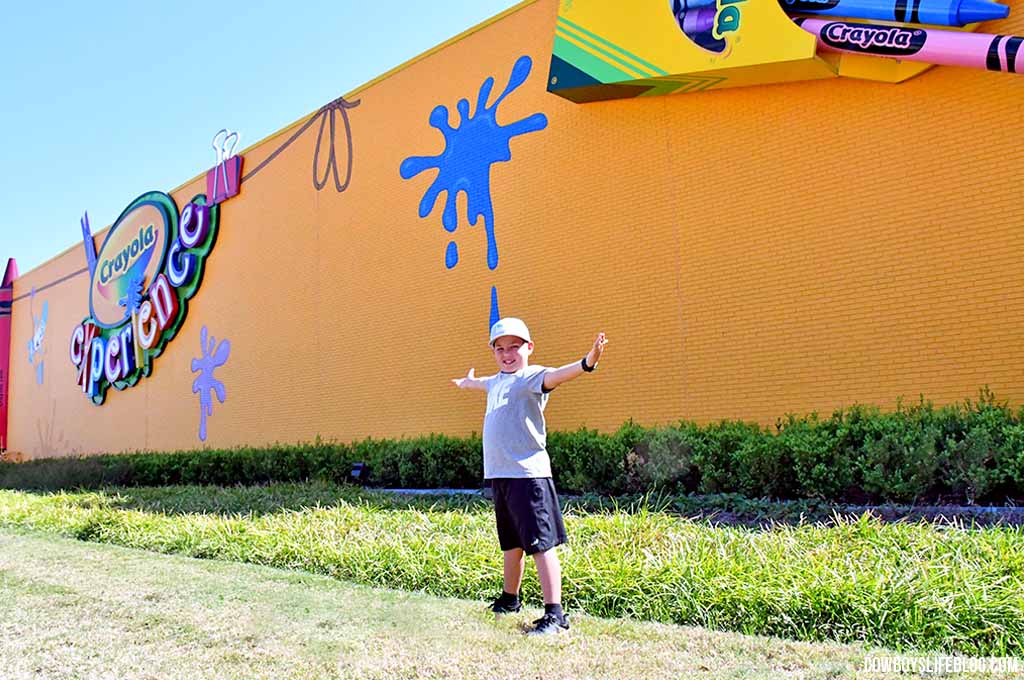 You want to make sure to plan for at least 2 hours so you have time for each exhibit.
Once you enter the park, each guest receives a goody bag filled with a box of crayons, two tokes, and a coupon for a free prize. The tokens can be used for creating a costume crayon label.
While most exhibits such as creating your own coloring page, wax mold, spin art, chalk art, movie, etc are included in admission, there are a few exhibits that cost extra.
Arbor Hills Nature Preserve
This park is a great place to lace up your tennis shoes and get outside to explore. Arbor Hills cover 200 acres and has several hiking and mountain biking trails. I recommend hiking up to the observation tower for gorgeous views of the nature preserve.
Oak Point Park and Nature Preserve
Plano's largest park that spans over 800 acres with 8 miles of paved trails and 5 miles of dirt trails. This is a great place to bring your bike and explore the entire nature preserve.
Our favorite trails to ride are around the lake and on the board. The lake trail does not offer much shade, but the boardwalk and trails around that area are heavily shaded.
Expanding over 750 acres, takes you on several trails with some leading to lake Grapevine.
The nature center has over 20 miles of hiking trails as well as a fishing pond. Some trails are narrow, so long socks or pants are great – especially if you or your kids don't like getting scratched or touched by bugs!
This 1,524-acre park lets you explore nature and search for dinosaur tracks on the trails.
This is a park favorite for kids and adults. When the river is low you can see dinosaur prints at several locations throughout the park.
Adults are $7 and free for those under 12. This park is great for those looking to spend a full day in nature. There is everything to do from hiking, picnic, biking, swim, rent a kayak, or taking a trail ride on horseback.
READ NEXT: 25 Things to do in Glen Rose
This gem is made up of over 3,000 acres filled with bison, deer, and buffalos. It's easy to spend an entire day here exploring.
The center also has guided hikes, kayak tours, canoe rentals, and guided birding. Not wanting to do a group activity? Don't worry, the park has plenty of trails to explore on your own and places to picnic.
Price is $5 for adults and $2 for children.
Fort Worth Botanic Garden
Established in 1934, this is the oldest botanic garden in Texas. With over 2,500 exotic and native plants scattered across the 21 specialty gardens, this is the place see natural beauty.
This is a great place to picnic on the grounds and enjoy a wonderful day outdoors.
The garden also boasts the 7-acre Fort Worth Japanese Garden that includes a Zen Garden, teahouse, pavilions, bridges, waterfalls and koi ponds.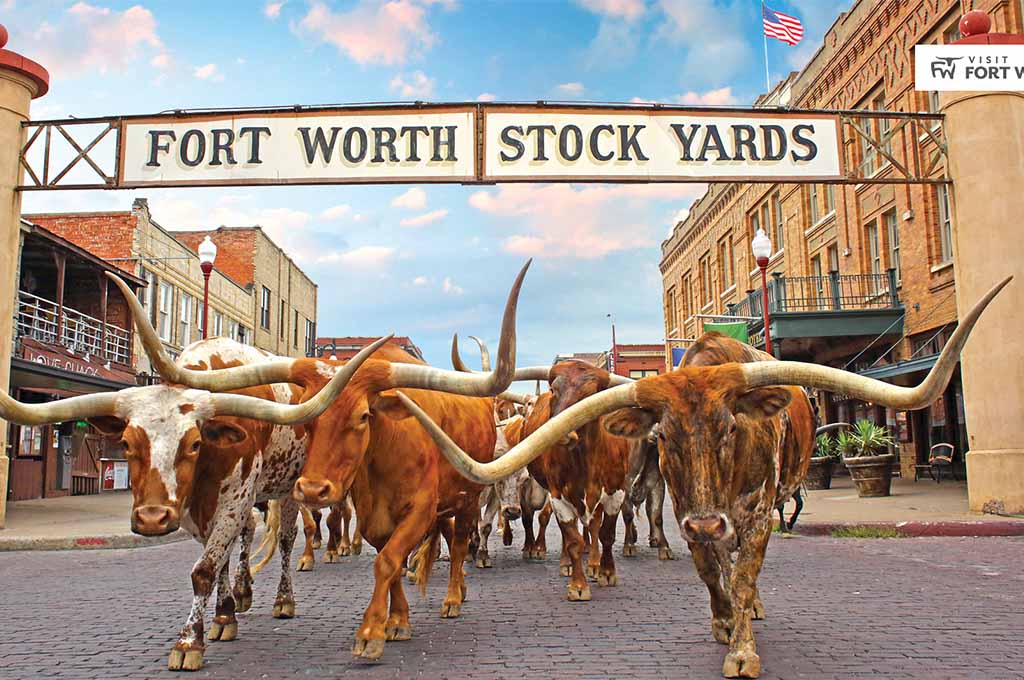 Fort Worth Stockyards
Put on your boots and channel your inner cowboy. Start the day off by watching the twice-daily Fort Worth Herd cattle drive, catch a shootout show, take a trail ride, find your way out of the Cowtown Cattlepen Maze, petting zoo and stroll through the shops.
You can also check out the Championship Rodeo that takes place every Friday & Saturday night at 7:30 pm.
SeaQuest Fort Worth
This interactive aquarium is located at Ridgmar Mall where guests can explore the depths of the seas and rainforest. This family adventure is where to go to see snakes, sharks, caimans, feed toucans and swimming with stingrays.
The main exhibit is a 36,000-gallon aquarium that is filled with stingrays, reef sharks and a variety of tropical fish.
American Airlines C.R. Smith Museum
Opened in 1993, this interactive museum has permanent displays as well as special exhibits throughout the year.
The main attractions is the 1940 Douglas DC-3 Flagship Knoxville – guests can board this aircraft and learn first hand what it felt like to travel back in 1940.
Visitors can also enjoy other exhibits such as flight simulators, baggage loader, cockpits, evacuation slide and more.
READ NEXT: Explore Fort Worth with Kids
Trinity Forest Adventure Park
This Dallas aerial adventure park is for the thrill-seekers! They have everything from zip lines, obstacles course, tight ropes, ladders, cargo nets and more. This is a fun adventures for all ages and comfort levels.
Drive-in Movie Theaters
These drive-in movie theaters are open year round, but going in the spring when the weather is great and the kids can stay up late makes it the perfect time to visit. Theaters in DFW are located in Fort Worth, Granbury and Ennis.
George H.W. Bush Library Center
Located on the campus of SMU in Dallas, this is a fun learning experience for the whole family. View replicas of President Bush's Camp David Office and White House Press Room, and receive a briefing on the Gulf War in the Situation Room. Have your picture taken while seated at the desk in our replica Oval Office.
Cedar Ridge Reserve
The Cedar Ridge Preserve spans 600 acres between Mountain Creek Parkway and FM 1382, which is only 20 minutes from downtown Dallas. The view is incredible and will have you feeling like you are in the Hill Country. Cattail Pond trail via the Escarpment Trail is a great option for the summer as most of the hike is shaded.
This wooded area is filled with beautiful wildflowers. You'll find 8 miles of trails that range from easy to difficult. Also, a great place to enjoy the outdoor amphitheater, butterfly gardens, and picnic areas.
Six Flags Over Texas
Six Flags is constantly opening new rides and keeping the classic coasters that have guests returning each year.
This amusement park near Dallas features high-flying thrill rides, and family rides and has an area for smaller guests. The park also offers various events throughout the year like Fright Fest and Holiday in the Park.
Guests can take a break and enjoy a live show or enjoy dining at one of the many restaurants located throughout the park.
Dallas Arboretum
This is a perfect place to get outside and enjoy nature. The arboretum has endless flowers, trees and plants. Stop by the Rory Meyers Children's Adventure Garden. Kids can enjoy hands on exhibits like the giant kaleidoscope, The Oasis rooftop garden display, earth cycles, nature trails and more.
Dallas World Aquarium
This wonderful attractions is somethings kids and parents will enjoy. Not only do they have a wide array of marine wildlife, but an artificial reproduction of the Orinoco Rainforest located on the upperlevel.
Spend the day exploring a rainforest, watching birds fly around and learn about different species of mammals.
Perot Museum of Nature and Science
This is a great way to fit fun and education into one fulfilling experience. Children will especially enjoy the Budding Scientists, Scribbles and Dribbles, as well as Story Time Under the Stars.
There are many opportunities for hands on engagement, and that's something that kids truly love. Since it was recently built in 2012, you can count on a beautiful experience in this facility.
Klyde Warren Park
Located in the Arts District, this is one of the post visited place in Dallas. The park features a large playground, live concerts & events, ice-skating rink and special events throughout the year.
Reunion Tower
Touring 470 feet over Dallas, you'll find the best view in the city. Spend an afternoon at the Reunion Tower observation deck for gorgeous views, and a unique way to see the city.
Dallas Zoo
This North Texas zoo might be located in downtown Dallas, but you'll feel like a world away when you step inside this zoo. They have a large number of unique animal species,
Be sure to visit the Wild Encounters Stage to get up close with a variety of animals, like fascinating reptiles, free-flighted birds, porcupines, and more. Ticket prices vary depending on the season.
Grand Prairie Farmers Market
Farmers Market at Market Square, 120 W. Main St., in downtown Grand Prairie, Texas, is open Saturdays from April to December and features locally grown fruits and vegetables, plants, tamales, baked goods, salsas, dips, relishes, eggs, honey, chips, soaps, candles and more.
Heard Natural Science Museum and Wildlife Sanctuary
Connect with nature at this natural science education center and 289-acre wildlife sanctuary preserved in McKinney, Texas. Explore miles of hiking trails, exhibits and more.
More posts you may like: