If you're like most parents, you want your children to lead healthy, active lives. One of the best ways to do that is to get them outdoors and into nature.
But sometimes, it can be tough to get kids excited about being active outside. So here are seven tips and tricks to help make getting outdoors more fun for your whole family!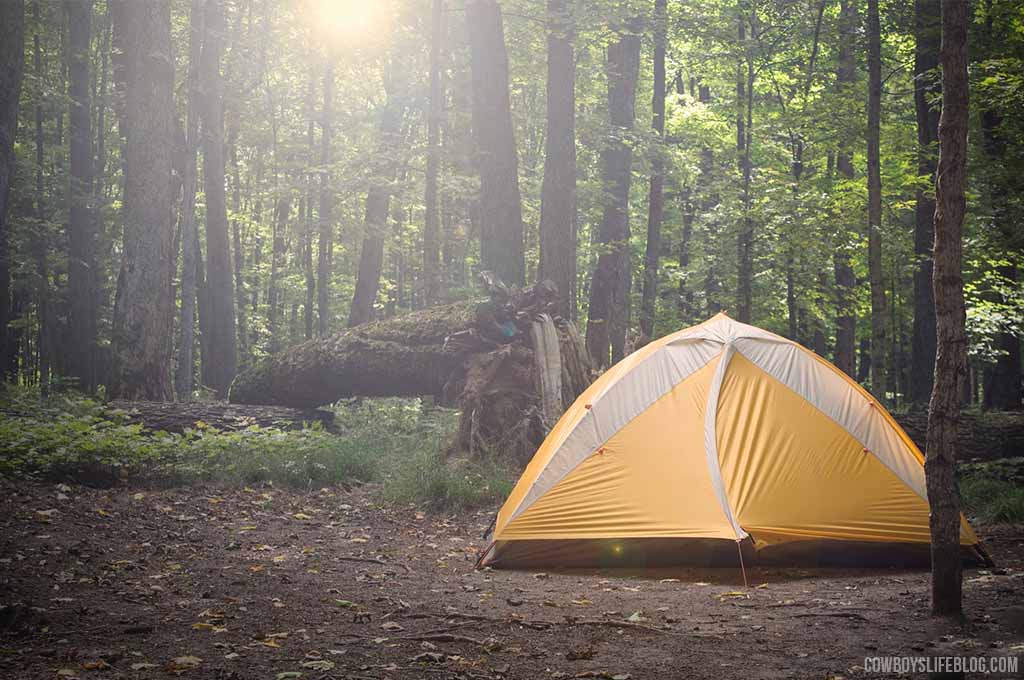 Get Them Involved in the Planning
Ask your kids where they want to go exploring and what they want to do. This will get them more excited about the trip before you even leave the house!
If you're not sure where to start, try asking them what their favorite animal is and then do a little research to find a place where you can go see that animal in its natural habitat.
Another great option is to visit a nearby state or national park. Many of these parks have Junior Ranger programs that kids can participate in.
This will give them a sense of responsibility for taking care of our planet and its wildlife. And don't forget the basics – sometimes just going for a hike or bike ride in your own backyard can be an adventure!
No matter where you go, be sure to bring along some snacks and water, so everyone stays hydrated and energized. A picnic lunch is always a welcome break during a long day of exploring.
Finally, be sure to pack some sunscreen and insect repellent to keep everyone safe from harmful UV rays and pesky bugs.
Make It a Game
Turning the great outdoors into a giant playground is a surefire way to get your kids excited about being outside. See who can find the most different types of rocks on a nature walk.
Or play "I Spy" with things you see along the trail.
You can even turn everyday activities like washing the car or walking the dog into a game by seeing who can spot the most birds or squirrels.
For older kids, geocaching is a great way to combine exploring with using technology. Geocaching is an outdoor treasure hunt where you use GPS coordinates to find hidden containers called "caches."
There are millions of caches hidden all around the world, so there's sure to be one near you! And don't forget about good old-fashioned hide-and-seek.
It's a classic for a reason! Playing games is not only fun, but it also helps kids learn about their surroundings and build important problem-solving skills.
Make It a Learning Experience
For many kids, school is where they learn about science, math, and history. But learning doesn't have to stop when the bell rings!
There are endless opportunities to learn new things outdoors. For example, you can use a magnifying glass to help your child examine leaves, rocks, and other small objects.
Or go on a bug hunt and see how many different types of insects you can find. If you live near the beach, take a trip to look for shells or make sand castles.
You can even use a simple kitchen scale to weigh rocks or shells – just be sure to put them back where you found them when you're done! Take advantage of sunny days by doing some solar cooking.
You can make all sorts of things using only the power of the sun, like pizzas, s'mores, and even ice cream! And don't forget about the stars.
Going on a nighttime hike or camping trip is a great way to teach kids about constellations and the different phases of the moon.
There are endless ways to turn your time outdoors into a learning experience for your children. And who knows? They might just teach you a thing or two along the way!
Get Them the Right Gear
If you want your kids to love being outdoors, it's important to make sure they have the right gear. For hiking, they'll need comfortable shoes and clothes that can get dirty.
A small backpack is also a good idea so they can carry their own snacks and water. If you're going camping, be sure to bring along a tent big enough for everyone in your family.
Sleeping bags are also a must – don't forget pillows! – and don't forget about camp chairs for sitting around the fire. And no matter where you go, always pack plenty of sunscreen, hats, insect repellent, and water bottles.
It's also a good idea to have first-aid supplies on hand, just in case. With the right gear, your kids will be comfortable and safe no matter where your outdoor adventures take you!
Let Them Be Kids
Sometimes, the best way to get your kids to love being outdoors is to simply let them be kids. Encourage them to explore, run, jump, and play. Let them get dirty and have fun!
And don't forget to bring along a camera so you can capture all their silly moments and happy memories.
When it comes to enjoying the great outdoors, there's no need to overcomplicate things. Just let your kids loose and see what they come up with! Chances are, they'll have a blast – and so will you.
Find Their Passion
For some kids, fishing is the perfect way to spend a day outdoors. Others might prefer hiking, biking, or even just playing in the park.
The key is to find what your child is passionate about and go from there.
If they love animals, look for hikes with lots of wildlife or visit a farm. If they're into sports, try going for a family bike ride or playing catch in the backyard.
No matter what your child's interests are, there's sure to be an outdoor activity that they'll love. And who knows? You might just find a new passion of your own along the way!
Get Them Extra Encouragement
Sometimes, all kids need is a little extra encouragement to get them excited about spending time outdoors. One way to do this is to set up a special "outdoor time" each day where your child can earn prizes for being active.
For every 30 minutes they spend outside, they can earn a sticker or small toy.
Or you could set up a weekly leaderboard and give out prizes to the top three outdoor explorers! Another idea is to start an outdoor scavenger hunt.
Give them a list of things to find – leaves, rocks, sticks, etc. – and see how many they can check off by the end of the day. You could even make it into a competition with other families or friends!
Or give them a puppy. Just kidding. But seriously, animals are a great motivator for getting kids to love the outdoors! Labradors, in particular, are known for being great hiking and camping companions.
If you are considering getting a family pet, click on this link to see what puppies are for sale.
There are endless ways to get your kids excited about spending time outdoors. And with a little creativity, you're sure to find something that works for your family.
Getting your kids to love the outdoors is simpler than you might think. Just follow these seven tips and tricks, and you'll be on your way to making lifelong memories in no time.