I wanted to create something special as party gifts for Carson's friends at his birthday. Since his party was the day after Halloween, I didn't want to send home candy or little coloring books because they got plenty of that the night before. So I decided to make 7 stick horses for all the kids, which took about an hour to complete each. Although it is a bit time consuming, it is worth it!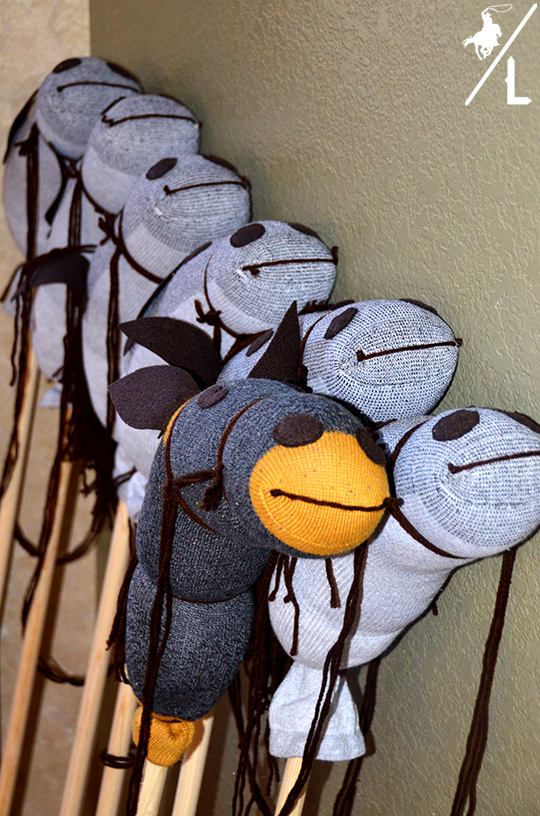 How to make a stick horse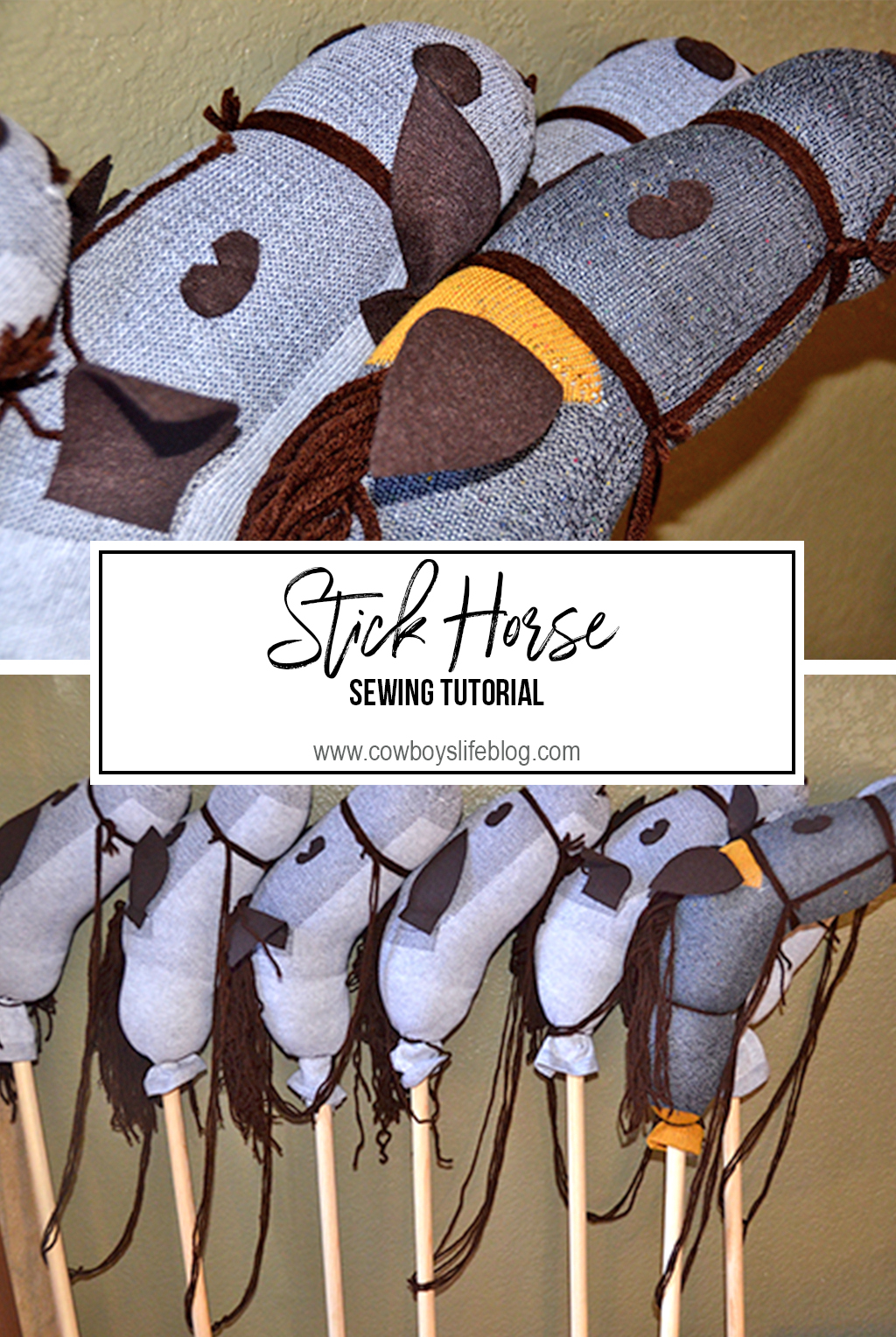 Supplies needed:
Tube socks
Poly-Fil
Felt
Yarn
Dowel rods
Needle and thread
Staple gun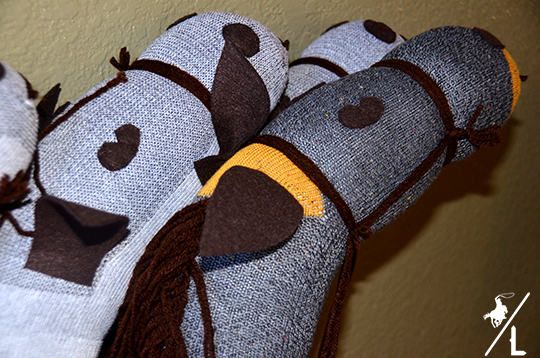 1. Fill the sock with poly-fil and tie yarn around the opening of the sock.
2. Sew a mouth with a piece of yarn. Above the mouth, sew on two circle pieces of felt for the nose.
3. Sew two eyes cut from the felt.
4. Sew between 20-30 strands of yarn along the middle of the sock to create the mane.
5. Cut ears and sew on each side the heel.
6. Insert the dowel rod as far as possible into the sock. Twist the sock around the rod and staple a few times. Then tie yard around the stick to cover up the staples.
7. Create a bridle by wrapping the yarn between the nose and eyes, then tie around the stick.
Now enjoy watching the kids ride around on their new horse!
More posts you may like: