This twist on a classic treat is perfect for any occasion. So I decided to make these as another dessert for my son's birthday party. Not only are they delicious, but easy to make.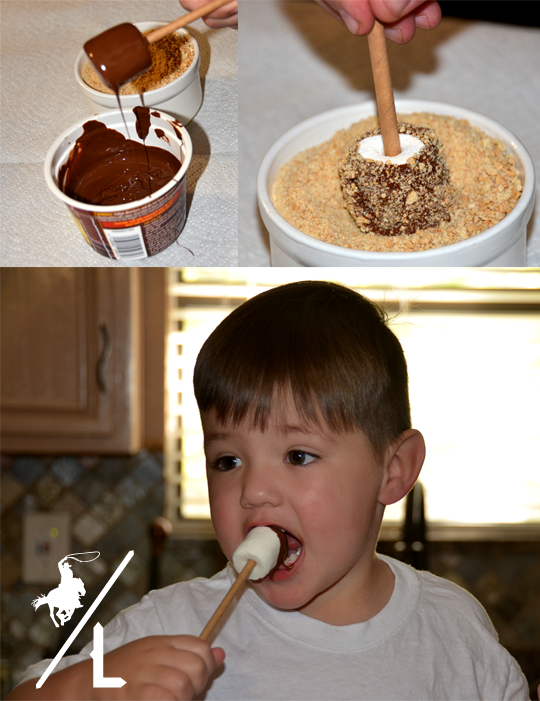 It's best to have a little helper…you know, to make sure it tastes ok!
Ingredients needed:
Bakers milk chocolate cups
Large marshmallows
1 Package of graham crackers
Paper lollipop sticks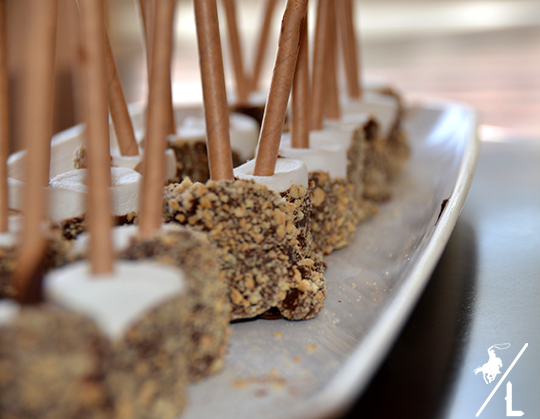 Heat up the chocolate as directed. While the chocolate is melting, place the lollipop sticks in the middle of the marshmallows. Crush a package of graham cracker and place them in a small bowl.
While holding the stick, dip a marshmallow in the chocolate until completely covered. Then gently roll the top and sides of marshmallow in the graham cracker crumbs until well covered.