Planning a mountain trip? Below you'll find the best unique things to do in Hot Springs, Arkansas.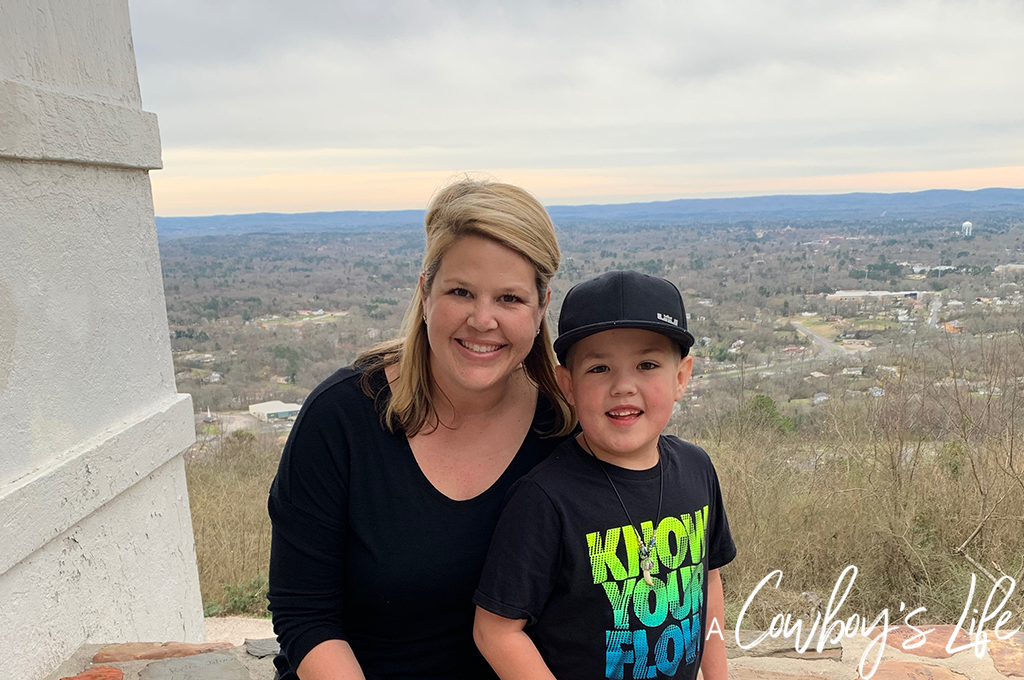 Nestled on the border of the beautiful Ouachita National Forest you will find the charming and unique town of Hot Springs, Arkansas. It's home to Hot Springs National Park which is also the only national park located within city limits. Little Rock is only 40 minutes from this adorable town.
Hot Springs, AR Things To Do
READ NEXT: Best Pumpkin Patches in Arkansas
Famous for its eight historic bathhouses located on the Historic Bathhouse Row along Central Ave. You can enjoy the healing waters and thermal baths in one of the luxury spas. Nicknamed Spa City, Hot Springs was America's first resort town.
The town is surrounded by beautiful views, gorgeous lakes, and abundant wildlife. But if outdoor activities aren't your thing, don't worry there are plenty of other activities to keep you entertained while visiting.
Hot Springs is best known for its thermal waters, historic spas, and outdoor activities. This historic town is the best place to spend a day, weekend, or weeklong vacation. It's the perfect place for nature lovers.
RELATED: Best hikes in Hot Springs
Unique Things To Do in Hot Springs, Arkansas
Arkansas Alligator Farm and Petting Zoo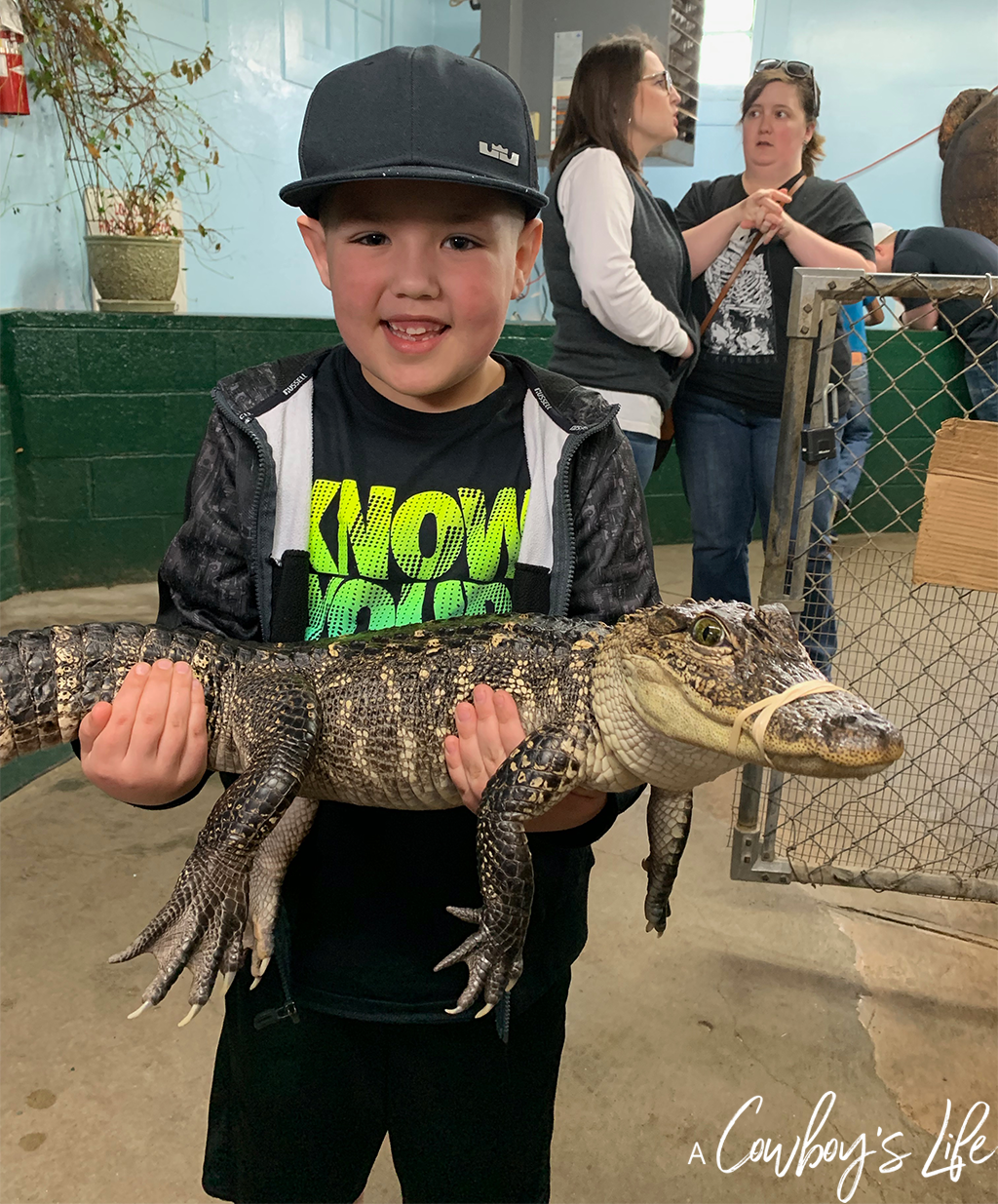 One of the unique things to do in Hot Springs is visiting the Arkansas Alligator Farm and Petting Zoo. Here you can pet baby goats, feed baby alligators and even hold them if you are brave enough! You can also view wolves, mountain lions, monkeys, and peacocks.
Fun fact: Babe Ruth once had a home run at a nearby baseball field and it landed in a pond on the Alligator Farm!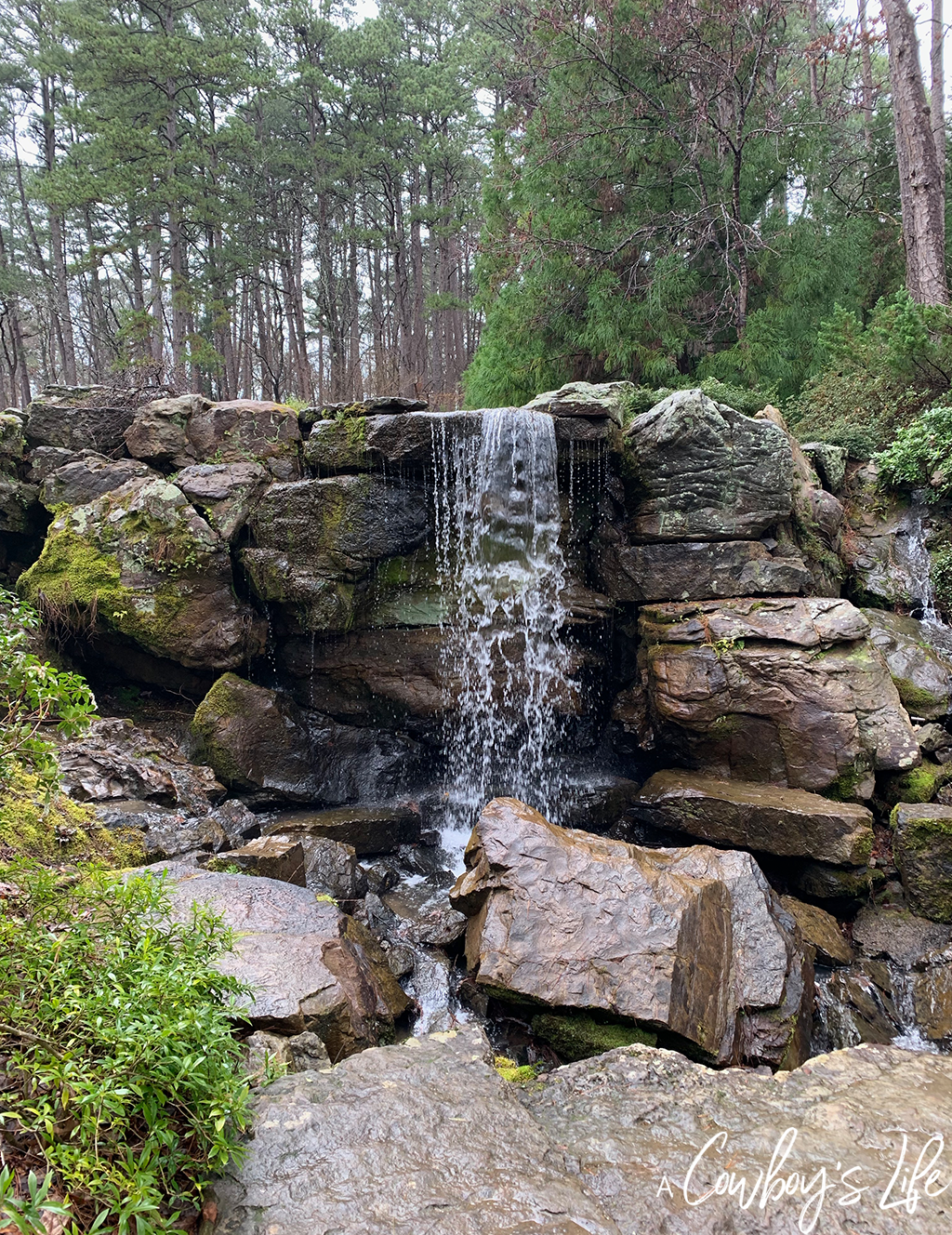 Nestled in the Ouachita Mountains, Garvan Woodland Gardens is 200 acres of absolute beauty! The garden is filled with beautiful flowers, trails, waterfalls, overlooks, bridges, and an amazing children's garden. The children's garden features a 3-story wood treehouse, play area, and caves. Open year-round, this is a great place to enjoy the beautiful scenery Hot Springs has to offer.
RELATED: Where to stay in Hot Springs
Anthony Chapel
This stunning 6-story-tall chapel is made of yellow-pine beams and floor-to-ceiling windows. It's no wonder why over 200 couples a year choose this chapel for their wedding ceremony.
The chapel is located at Garvan Woodland Gardens on a hill overlooking Lake Hamilton. This is a great place for weddings and other events and seats up to 160 guests.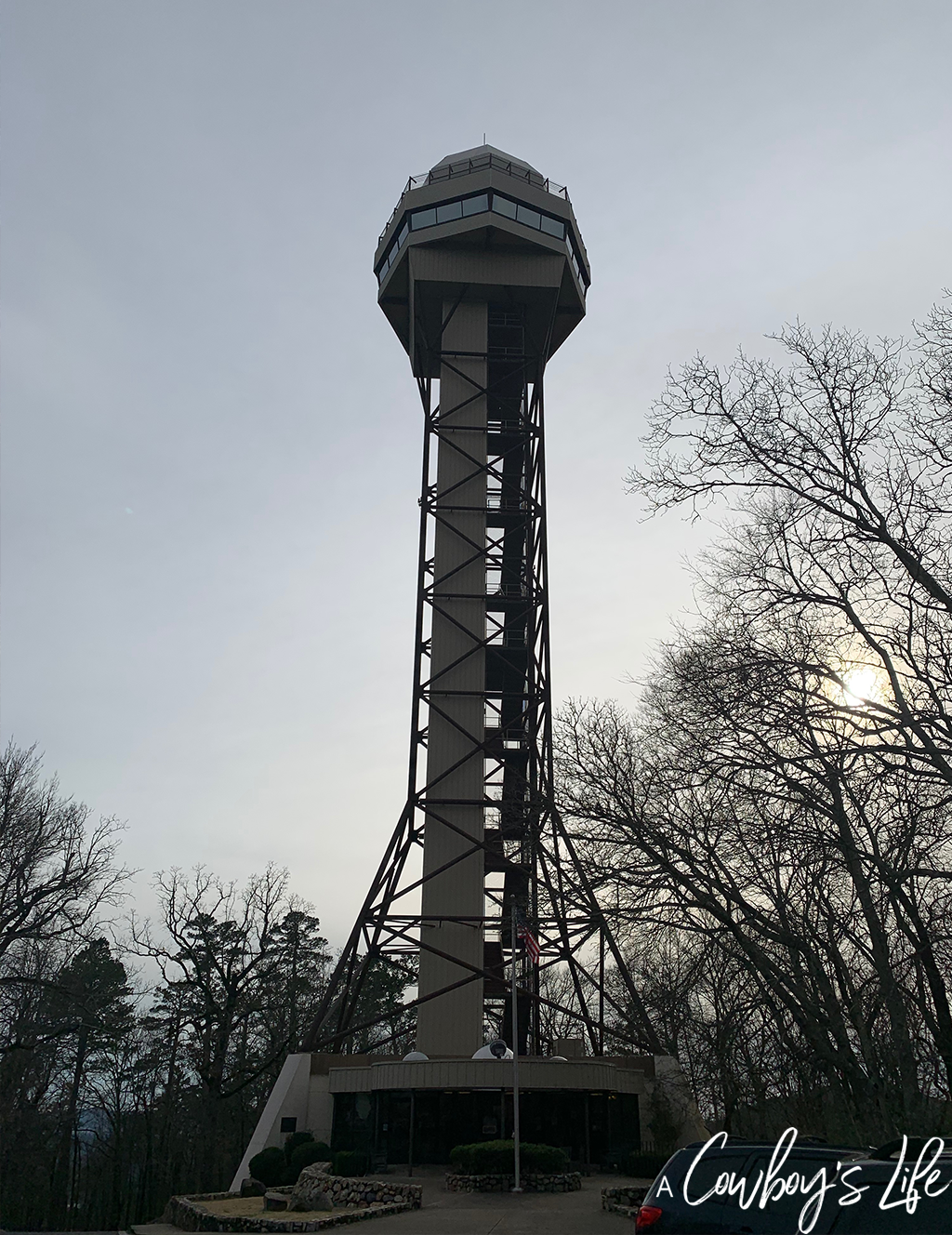 By far the best panoramic views of the city. Head inside to the gift shop and purchase a coin to ride the elevator to the top. The observation deck is open 7 days a week from 9 am-5 pm.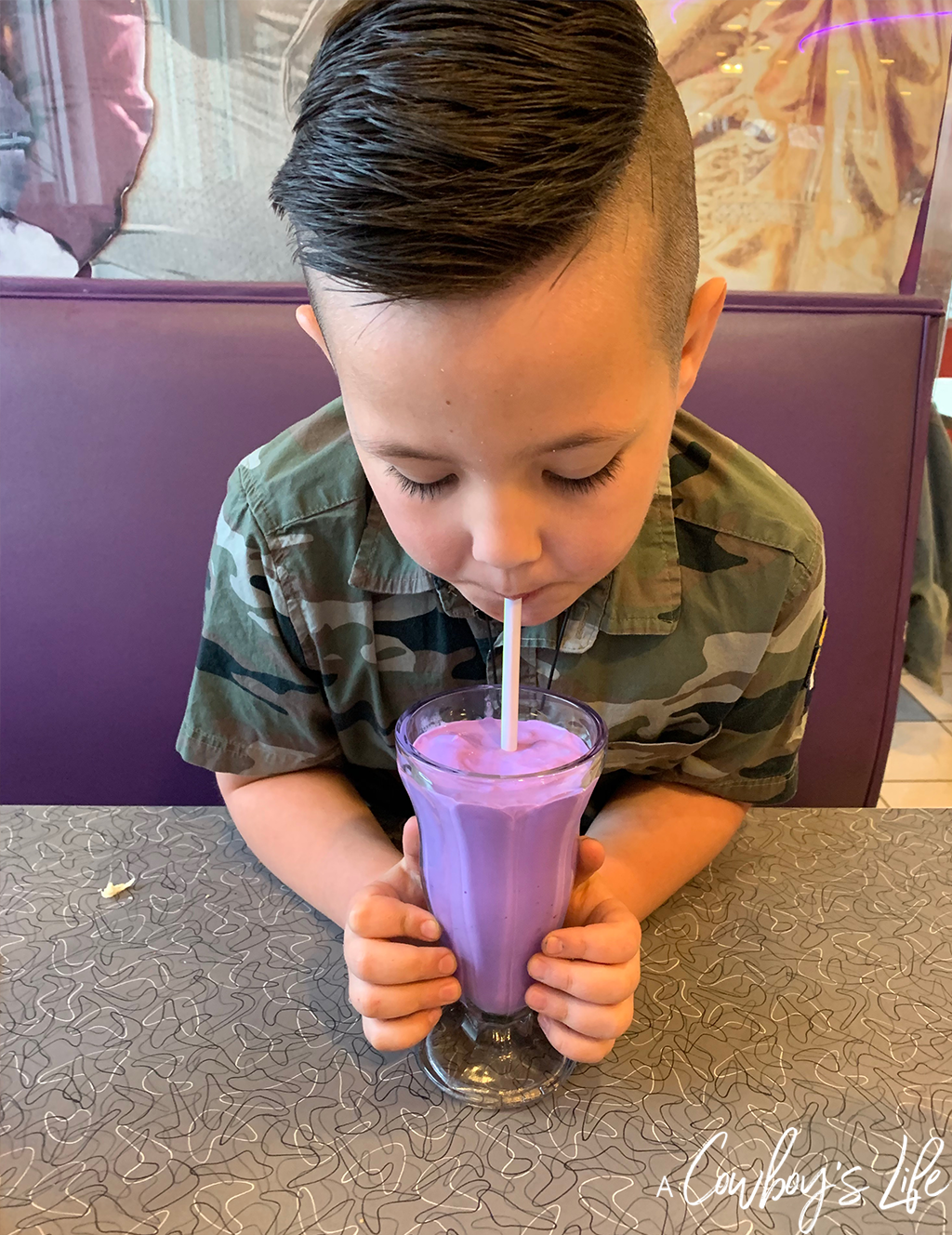 After a day of hiking & exploring Hot Springs, head to Purple Cow for some burgers and fries! But be sure to leave room for dessert. You don't want to miss out on their famous Purple Vanilla milkshake. Their shakes are huge and made perfectly for sharing.
Things for kids to do in Hot Springs, AR
Everything in this museum has over 100 hands-on and interactive exhibits. They have everything from sand art, water features, a light bridge, a dome theater, and a tinkering studio inside the museum.
Outside features include a dinotrek which is a trail featuring an array of dinosaurs and a science skywalk. The skywalk has a music bench, rope bowl suspended 40 feet in the air, and rope bridges.
Take the guided tour and learn the history of Hot Springs in the 1920s and '30s. The town has a rich history with mobsters and how they enjoyed the gambling and thermal waters. It's fascinating to see how the city was a playground for famous gangsters such as Al Capone.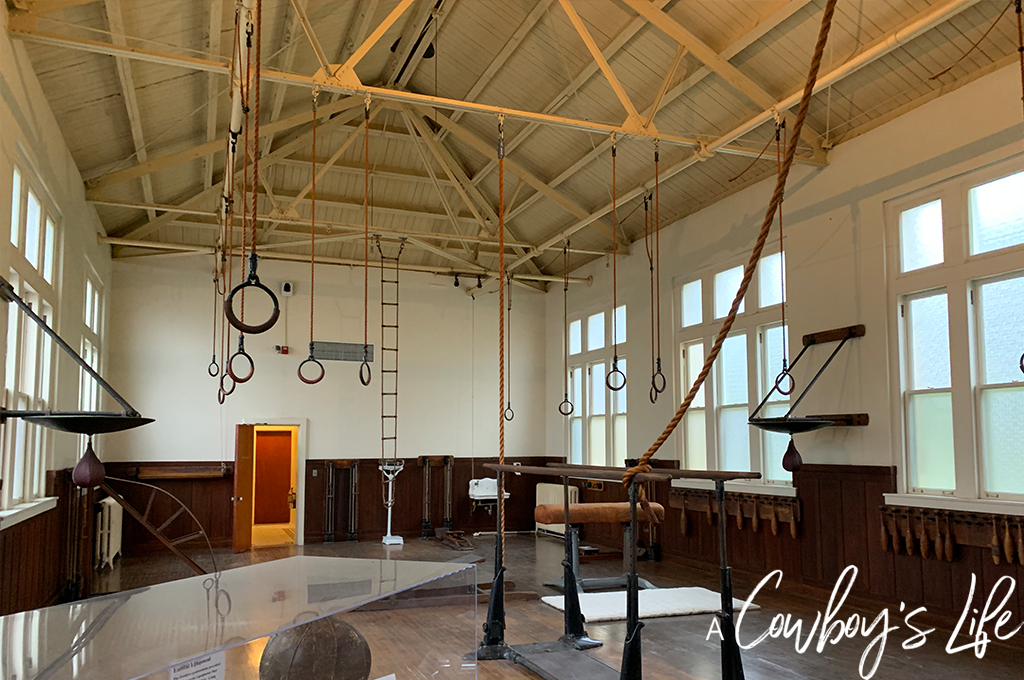 Take a self-guided tour of the bathhouse that operated from 1915-to 1962. Step back in time as you view the dressing rooms, electrotherapy beds, music room, gymnasium, and of course the bathtubs. The building has beautiful stain-glass windows throughout and is certainly a stop that even the kids will enjoy.
Quapaw Bathhouse
This is a popular, luxurious bathhouse to get pampered at. Visitors will enjoy the thermal pools, private baths, steam room, and an array of massage options.
The Grand Promenade
The walkway is a wide, half-mile brick path that is located on the backside of Bathhouse Row and Central Avenue. From here you can take one of the many hiking trails through the national park.
Diamond Lakes
Three of the five-diamond lakes (Lake Catherine, Lake Ouachita, and Lake Hamilton) located in Hot Springs are all within a 20-minute drive from downtown. Each lake offers a wide variety of watersports, fishing, picnic tables, or cruise on a party barge.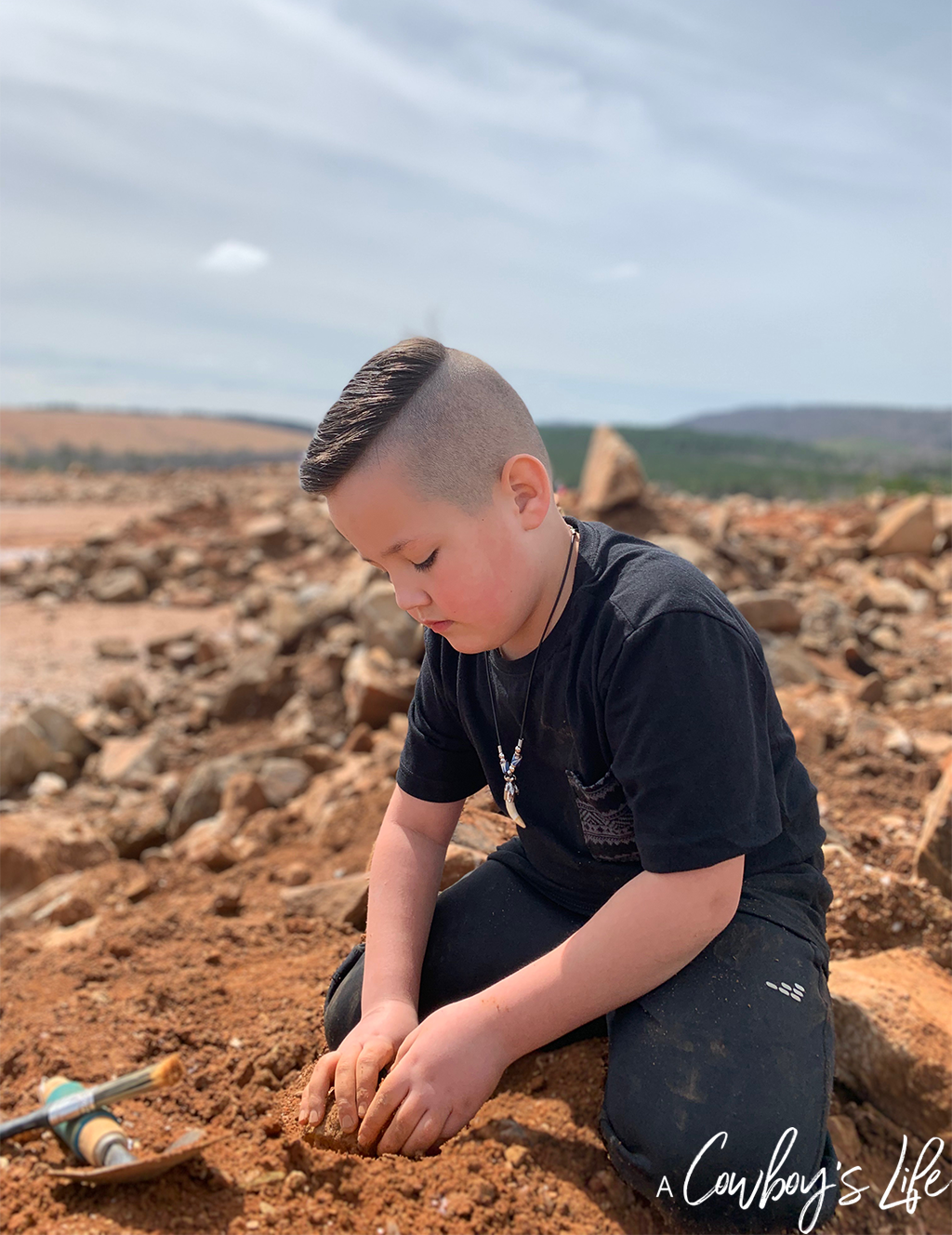 About a 30-minute drive outside of Hot Springs, but certainly worth the trip. Purchase your digging fee at the front office where you can also buy a 2 in 1 digging tool. Sign up to take a ride on the zip line or jeep tour of the mine. Head out to the digging site to hunt for the perfect crystal and quartz.
Ouachita National Forest
The forest is over 1.8 million acres that stretches between Arkansas and Oklahoma. The forest is used for timber harvesting, mineral leasing of course lots of recreation opportunities.
Visitors can take a scenic drive through the winding roads, canoe down the river, hiking, ATV rides, and horseback riding. One of the most popular hiking trails is Horsethief Springs Trail. The 11-mile trail starts at Cedar Lake, down Winding Stair Mountain, and back to Cedar Lake. It's a long hike, but the views are incredible.
Inside the forest is the Charlton Recreation Area. Here guests can enjoy the campground, fishing, and swim
Oaklawn Racing and Gaming
Looking for horse racing and gambling, then you need to check out Oaklawn Racing and Gaming (formerly Oaklawn Park). Located in Hot Springs National Park, Arkansas, Oaklawn has been one of the premiere Thoroughbred racetracks in the country since 1904.
Stay or Grab a drink at the Arlington Hotel
Opened in 1875, this historic hotel has seen a lot in its day. Including a rebuild, fires, and gangsters. Grab a drink at the bar and enjoy knowing that the likes of Babe Ruth, Al Capone, Franklin Roosevelt, and Yoko Ono have enjoyed staying at the hotel.
Mountain Valley Spring Water Visitor Center
The company's Visitors' Center is located in downtown Hot Springs in a beautiful, elegant 1910 Classical Revival building that was originally built for DeSoto Springs Company and renovated in 2004.
The center serves as a museum where guests can learn the history of Hot Springs, and where to tour the bottling facility.
Magic Springs Water and Theme Park
Magic Springs and Crystal Falls are the local amusement and water park. Combined, you'll find 80 attractions that include roller coasters, tube slides, water slides, Crystal Falls wave pool, lazy river, and more. They offer a combination of high thrilling attractions and family-friendly rides for all ages.
Lake Catherine State Park
With 2,180 acres of natural beauty, visitors will find endless amounts of outdoor recreational activities.
Guests can enjoy fishing from the pier, splashing at the swimming beach, hiking through the park – the most popular is the Falls Branch Trail.
Pirate's Cove Adventure Golf
Families will enjoy these (2) 18-hole miniature golf courses that have a pirate theme.
The mini golf features obstacles like waterfalls, bridges and windmills that make the course fun and challenging.
Magic Springs Theme and Water Park
This is one of the best things to do in Hot Springs with kids. Spend a day with the family at the theme park is a must do. The park features thrill rides, water slides and adventures for all ages.
Maxwell Blade Theatre of Magic
This family friendly show is located in the Malco theatre. This breathtaking show will capture your attention with the magic, comedy and music. After the show, guests can walk through the curiousity museum that features 250 rate items from around the globe.
The Galaxy Connection
Calling all sci-fi and Star Wars fans! This one of a kind storefront museum houses a wide array of props, costumes, vintage toys and pop culture displays.
Guests can chose from a self-guided tour or VIP tour that includes a guide to give you insights into the owners collection.
Funtrackers Family Fun Park
Located on Park Road, is the largest and fastest go-kart track in Hot Springs.
Along with go-karts, guests can also enjoy arcade games and Wet & Wild Bumper Boats.
With unique attractions and a blend of nature and city, it's easy to see why Hot Springs, Arkansas is a must-visit vacation destination!