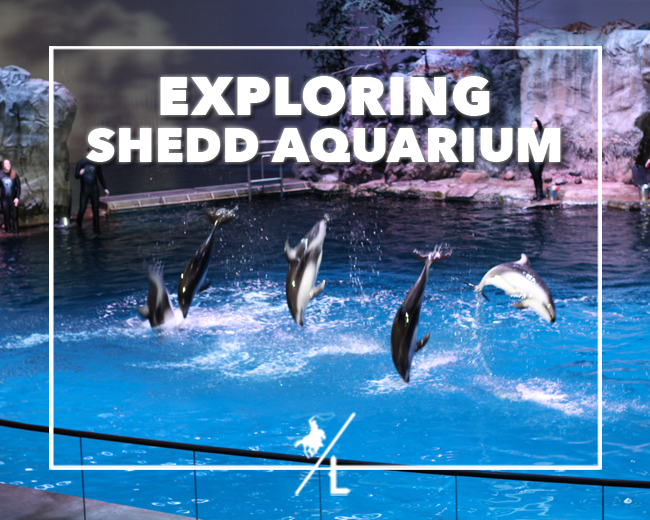 While in Chicago a couple weeks ago, we met up with my my sister in law and her son at Shedd Aquarium. We arrived right when the museum opened so we didn't have to worry about long lines and to catch the first aquatic show.
The boys had a blast watching the dolphins jump out of the water and seeing the sea otter walk out and wave to everyone. At one point Carson said to his cousin, "I should work here when I get older." So glad he is already looking into career options! After the show, we went to the underwater viewing area and explored in a submarine. The boys could have stayed in that play area for hours, but with so much to see we had to move them along.
The aquarium is home to over 32,00 animals! It was so exciting to see all the unique and odd looking fish that we might not see anywhere else. Of all the museums in the city, I'm glad we chose this one to visit. The show was exciting and the boys enjoyed getting hands on experience some of the exhibits.
After we explored all the exhibits, we headed outside to snap a couple of pics of the beautiful skyline. With beautiful views and plenty of activities to keep the boys engaged, it ended up being the perfect way to spend our last day in the city!
If you have a chance to check out Shedd Aquarium, I highly recommend it. It's one that both adults and children can enjoy.
I was given tickets in exchange for a blog post. All opinions are 100% my own.