A new season with lots of sunshine and warmer days call for a celebration! This Easter Chocolate Chip Cookie Pizza recipe is the perfect dessert for such an occasion.
With spring finally here and Easter on it's way, I'm already celebrating the warmer days and brighter colors.
This quick and easy Easter Chocolate Chip Cookie Pizza is a fantastic way to celebrate spring and get a little sugar rush!
How to make this Easter Chocolate Chip Cookie Pizza
Ingredients:
½ cup packed brown sugar
¼ cup granulated sugar
½ cup butter, softened
1 tsp vanila
1 egg
1¼ cups all-purpose flour
½ teaspoon baking soda
1 cup milk chocolate chips
1 can white icing
1/2 cup M&M's
Directions:
Preheat oven to 350ºF.
Mix sugar and butter in large bowl with mixer. Add in egg and vanilla.
Stir in flour and baking soda.
Gently mix in 1 cup chocolate chips.
Pat dough out evenly on greased 12-inch pizza pan.
Bake for about 15 minutes or until a light golden brown.
Cool completely in pan.
Spread icing over top of cookie pizza.
Top with spring M&M's.
Cut, serve and enjoy!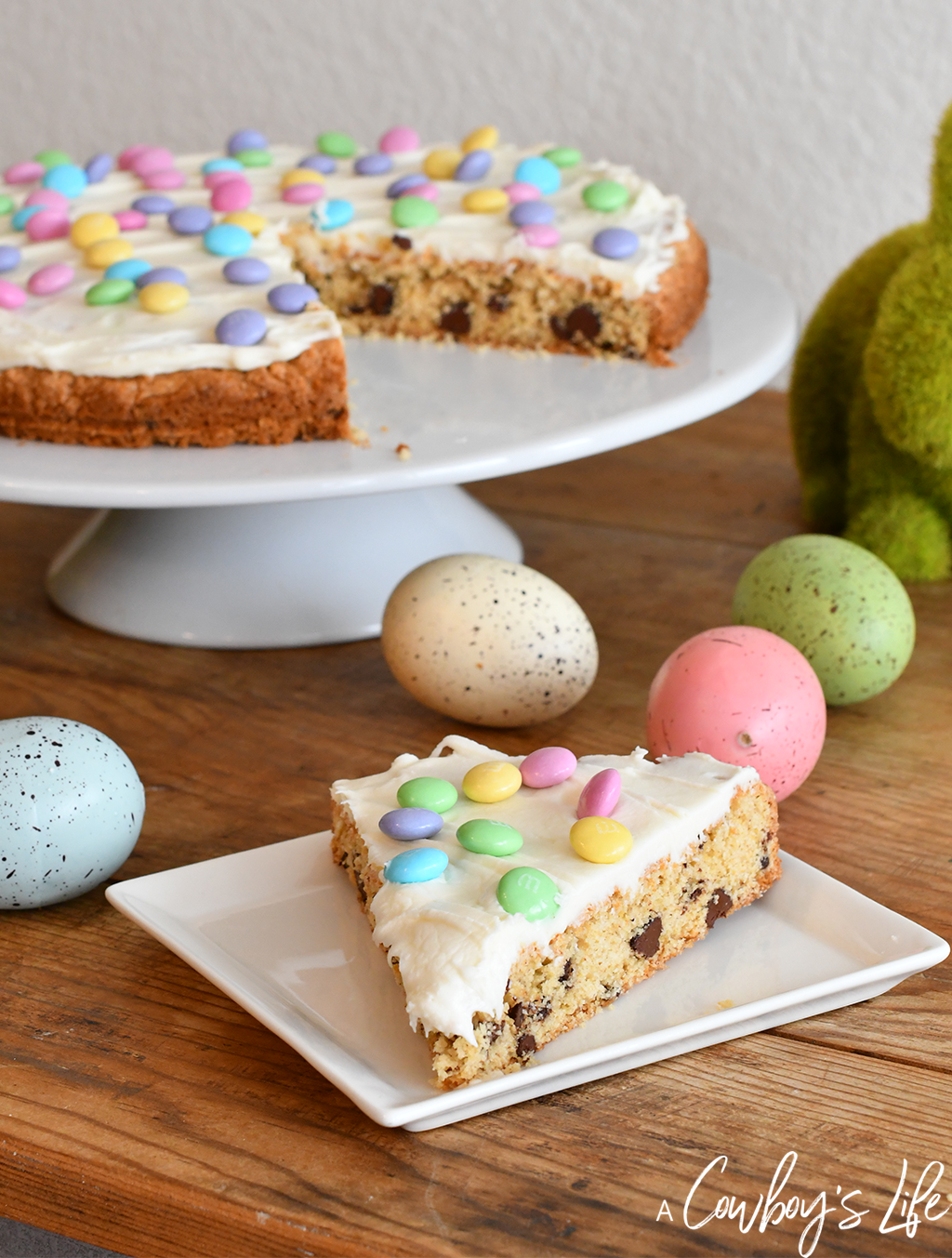 This is a fantastic and festive dessert to serve at holiday brunches or upcoming school parties.
More posts you may like: