Visit one of these great parks in Fort Worth for your daily dose of vitamin D.
From scenic walking trails, and spacious picnic areas, to epic playground structures, Fort Worth parks have a wide variety of activities to meet everyone's interest.
Fort Worth has 300 parks that cover more than 12,000 acres! That said, we had to narrow down this list to our absolute favorite parks in Tarrant County.
Best Fort Worth Parks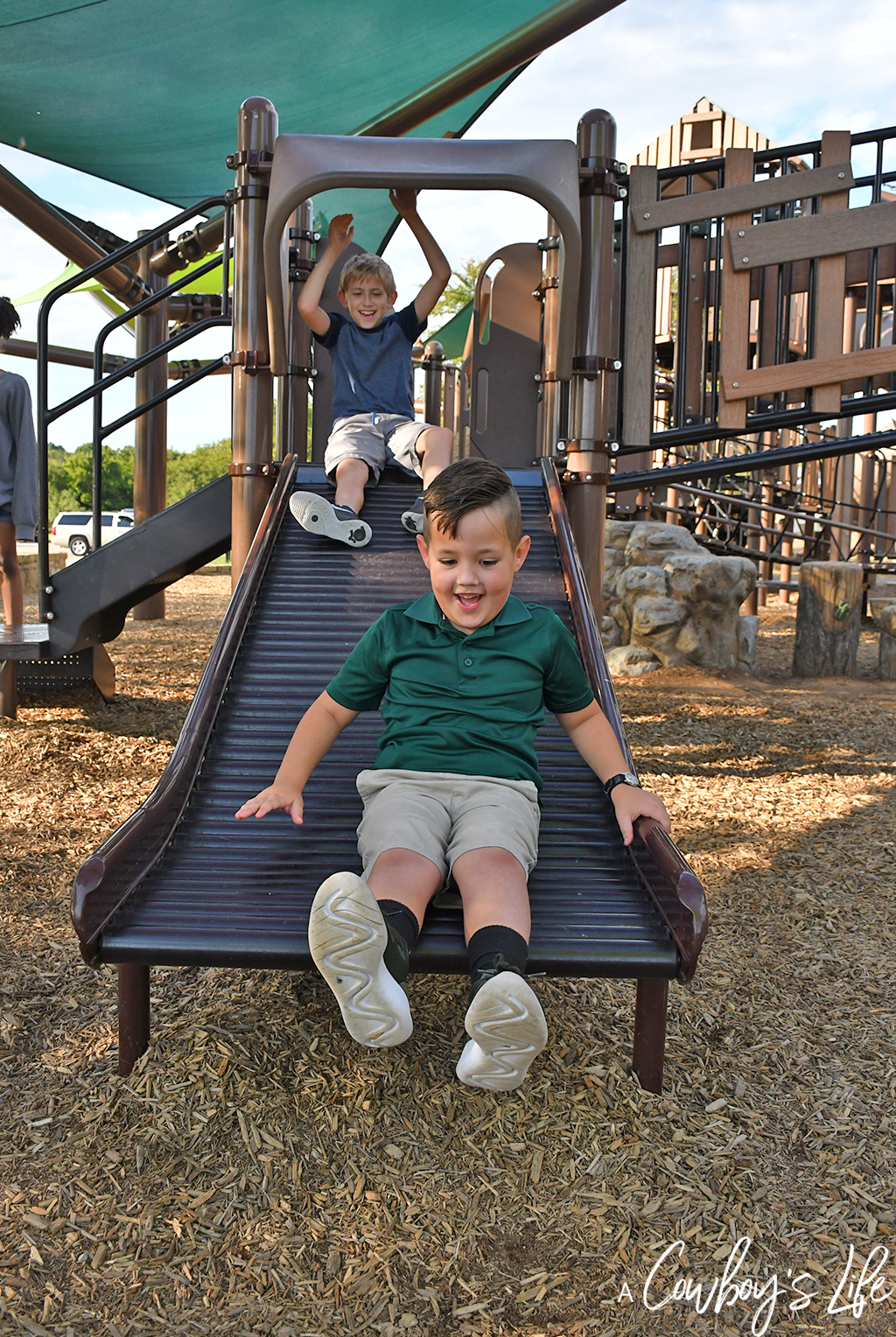 Arcadia Trail Park
Located in north Fort Worth, this park sits on 177 acres and miles of paved hike and bike trails that run the length of the park connecting a multitude of neighborhoods.
Arcadia Trail Park features a creek and fishing pond, pavilions with picnic tables, tennis courts, basketball courts, a baseball field, multiple playgrounds, soccer goals, and frisbee golf.
Address: 8744 Arcadia Park Dr.
Burk Burnett Park
Located in downtown Fort Worth, this urban park has a playground, picnic areas, and shade trees.
Throughout the year, the park offers movies in the park. Grab your popcorn, and picnic blanket and enjoy free movies under the stars.
Address: 501 W. 7th Street.
Chisholm Trail Skate Park
The skate park is located at Chisholm Trail Park. Skaters can enjoy skating in the large pool, several different terrains, and a trick run area. The skate park is well-lit and open until 11:30 each evening.
The park itself sits on 84 acres and features trails, a fishing pond with a dock, a playground, a soccer field, and grills.
Address: 4936 McPherson Blvd
READ NEXT: Best Museums in Fort Worth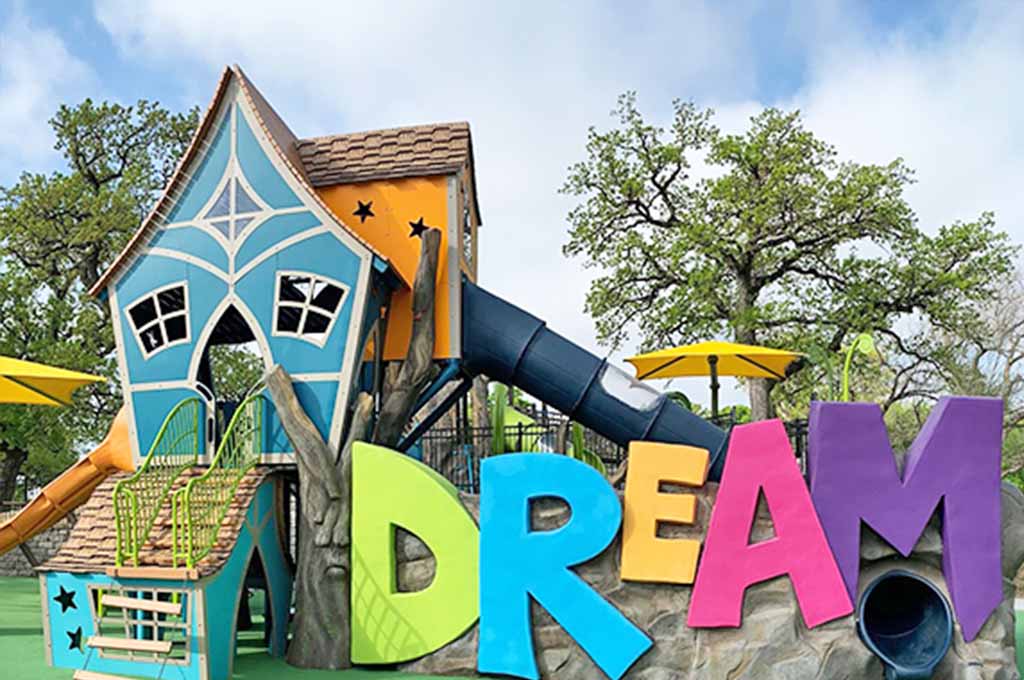 Dream Park Playground
Located in Trinity Park is this inclusive playground that is suitable for all children. The accessible playground is fenced in and has rubber surfacing for wheelchairs, interactive and musical elements, and more. This is an amazing park and wonderful that kids of all abilities can play together at the park.
This 57,000-square-foot playground is a place where kids of all abilities can share adventures.
Address: 2001 University Dr, Fort Worth
Eagle Mountain Park
A scenic 400-acre park with more than 10 miles of trails. With its hilly terrain, cross timber forest, and gorgeous views overlooking the views of Eagle Mountain Lake. The natural beauty and deer sightings are only a few reasons why this is a popular hiking destination.
Hikers can choose two trails. The northern loop is 3.5 miles round trip and the southern loop is 6.5 miles round trip.
The park also has a large pavilion with picnic tables at the trailhead entrance.
Address: 11601 Morris Dido Newark Rd
Forest Park
Forest Park, one of the city's most popular parks and the location of the Fort Worth Zoo, Forest Park Swimming Pool, and Log Cabin Village, is located along the south side of the Clear Fork of the Trinity River.
It's also home to the Forest Park Train. Since the 1950's the miniature train has been in operation (except for a brief update/refurbishment of the train) and is a family favorite activity in Fort Worth. The train takes passengers on a 5-mile trip that travels through Forest Park and Trinity Park on a 40-minute train ride.
Address: 1700 Colonial Parkway
Fort Woof Dog Park
Fort Woof is Fort Worth's first off-leash dog park, an ideal place for dogs and their owners to have fun. Fort Woof neighborhood park has two large fenced areas for dogs to roam, a "large dog" side for dogs 40 pounds and more, and a separate "small dog" side for dogs weighing less than 40 pounds.
The park also has picnic tables and park benches.
Address: 751 Beach St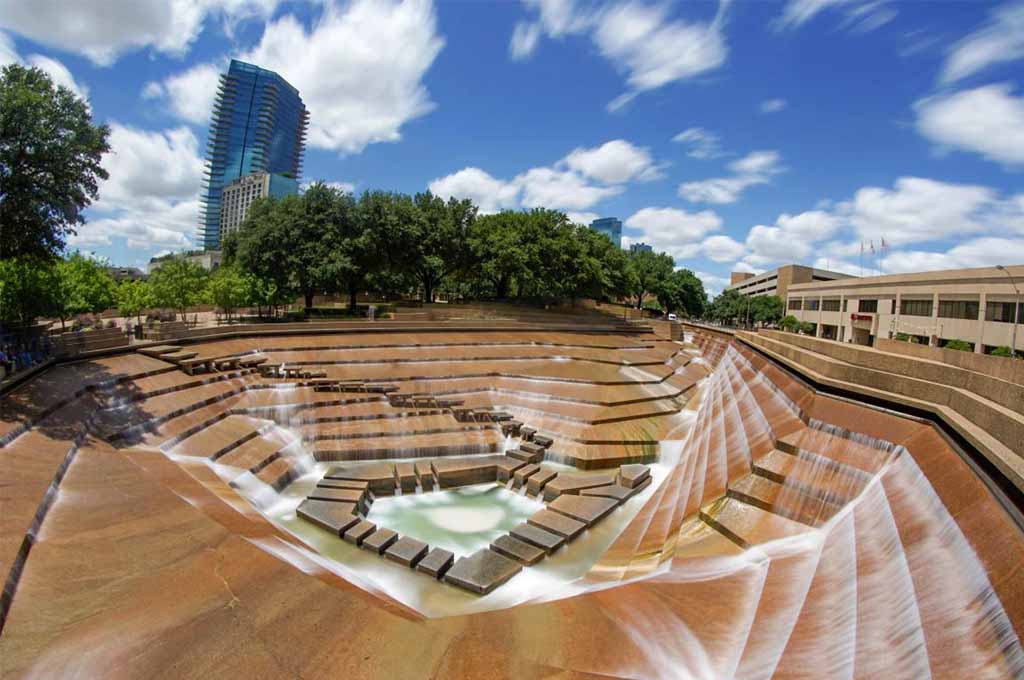 Fort Worth Water Gardens
A unique urban park located next to the Fort Worth Convention Center. This is a great spot to enjoy the sounds of the water fountains, climb on the concrete pyramid, and relax in the share.
Visitors can enjoy the multiple water features that include the aerating, the quiet, and the active pool. Please note that swimming is prohibited!
Address: 1502 Commerce Street
Gateway Park
Spanding over 790 acres this park is the perfect place to enjoy the great outdoors.
Gateway Park Trail comprises over 7 miles of beginner to intermediate-level trails.
The park also has a playground, softball fields, soccer fields, canoe launch, hiking trails,
Address: 4323 East 1st Street
Japanese Garden
With more than 7.4 acres filled with cherry trees, Japanese maples, magnolias, bamboo, bridges, and ponds which are home to over 1,200 Koi fish this a wonderful place to enjoy a picnic.
The grounds are beautiful and are a great place to enjoy the natural area with the whole family.
Address: 1700 University Drive
READ NEXT: Fun things to do with kids in Fort Worth
Marine Creek Lake Park
Visitors can enjoy walking, biking, or running through the 6 miles of scenic trails that make a loop around the beautiful and quiet reservoir.
Address: 4700 Huffines Blvd
Marion Sansom Park
For those looking to bike, hike, or canoe, this is a great park to visit. There are over 11 miles of trails that will lead you to gorgeous views of one of Fort Worth's waterfalls.
Marion Sansom Park is one of 21 official canoe launch sites for the Trinity River Paddling Trail.
Address: 2501 Roberts Cut Off Rd
Tillery Park
Located near the Fort Worth Zoo, this is a great park for playdates, picnics, and parties.
The Trinity River Trails is a network of over 100 miles of paved trail connecting Fort Worth to many other surrounding cities
The playground has multiple play structures, slides, swings, bridges, and a rock climbing wall. The park also has several benches and picnic tables in the shade.
Address: 2200 Rockridge Terrace
Trinity Park
Spanning over 250 acres, this park has it all. Whether you are wanting to walk or bike the Trinity River, enjoy a picnic, or play at one of the many playgrounds, this park has something for everyone.
Trinity Park has everything from great playgrounds, picnic pavilions, food trucks, nature trails, biking trails, water stations, outdoor basketball courts, street art, duck pond, and more.
Address: 2401 University Dr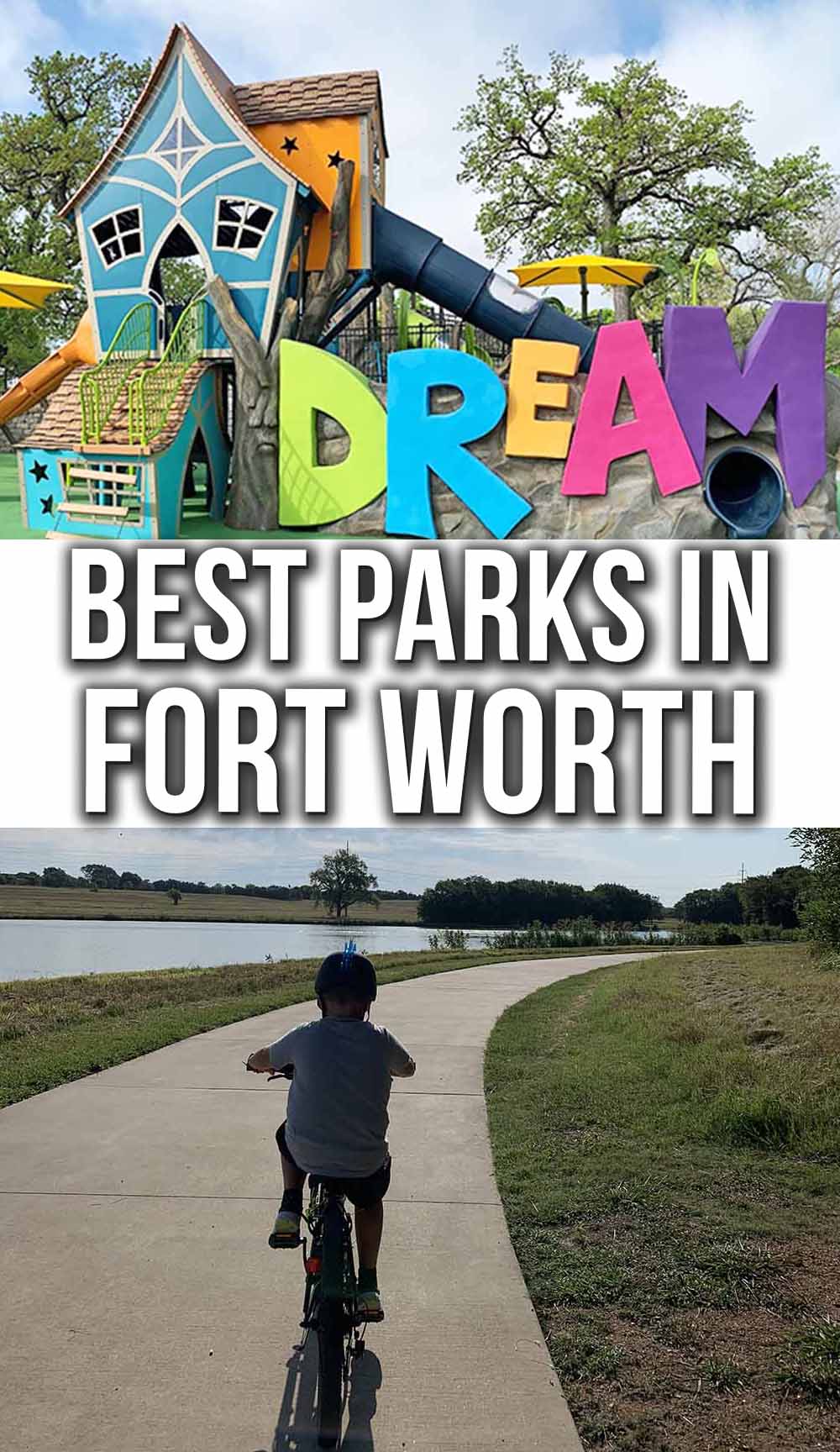 Check out the Fort Worth Park & Recreation website for a complete list of all playgrounds, pickleball courts, skate parks, and hiking trails.