I'm going to be honest, some days I get annoyed that my family needs food on the table every single night. I mean, didn't they eat yesterday?!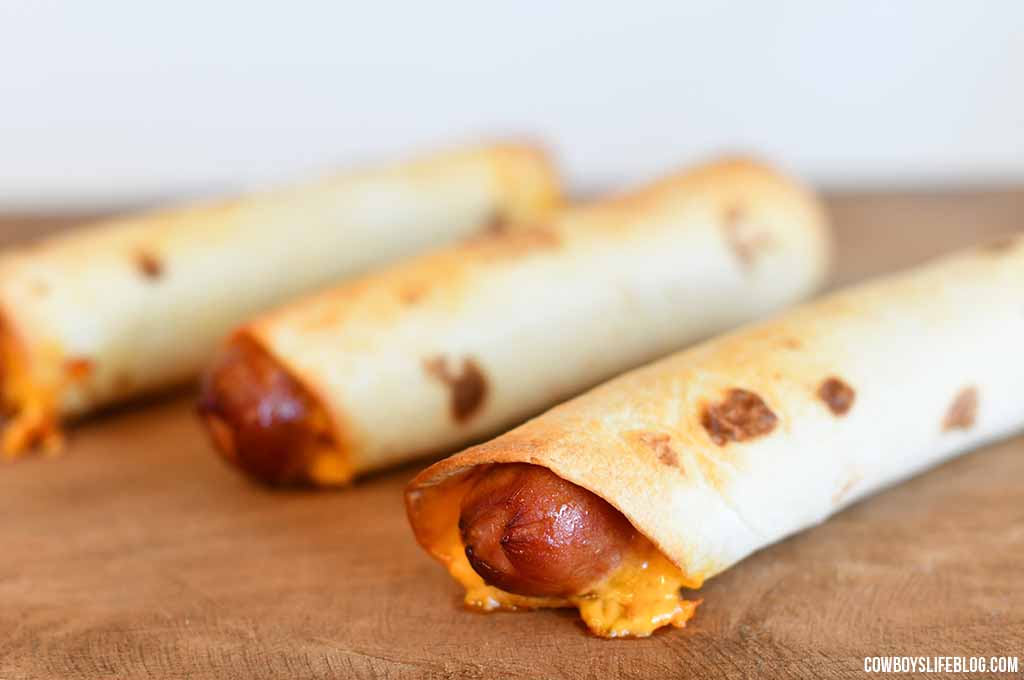 On days like those, I need a quick meal that can be put together in under 15 minutes and requires no planning ahead.
These tortilla hot dogs wraps are perfect for these kind of days or when you need a quick on the go meal.
It's an easy and simple recipe that both kids and adults will enjoy.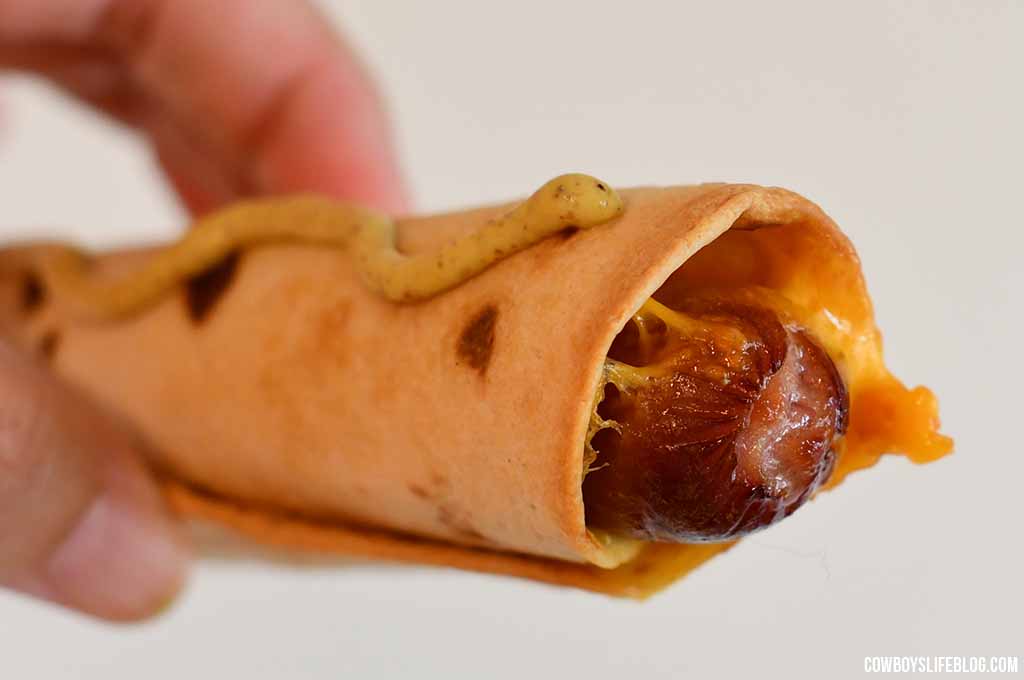 Serve with steak fries, chips or a side salad for a meal that can be on the table in minutes.
Hot to make tortilla hot dog wraps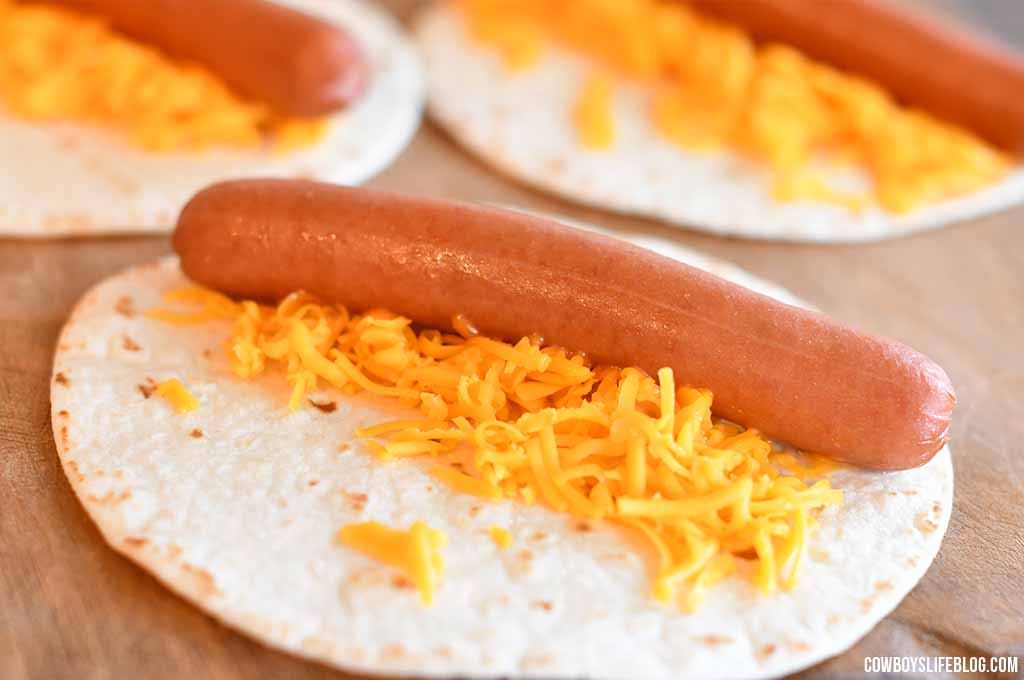 Ingredients:
Cheddar Cheese
Tortillas
Hot Dogs
Directions:
Boil the hot dogs until heated through.
While hot dogs are cooking, shred the cheddar cheese.
Lay out the tortillas and add cheese to each one.
Place a hot dog on each tortilla and roll tightly.
Place them in the air fryer.
Cook at 400 for 4-6 minutes or until tortillas are crispy.
Don't have an air fryer? Now worries, you can cook in the oven. Or if you are wanting them a little extra crispy you can fry them stovetop with oil.
Air Fryer Hot Dog Wraps
It's easy to add your favorite ingredients or keep them plain and simple for those picky eaters.
Other toppings to add to the hot dog wraps:
Onions
Avocado
Tomatoes
Jalapeños
Chili – although I would serve this in a side dish and dip the hot dog in. That way it doesn't get soggy.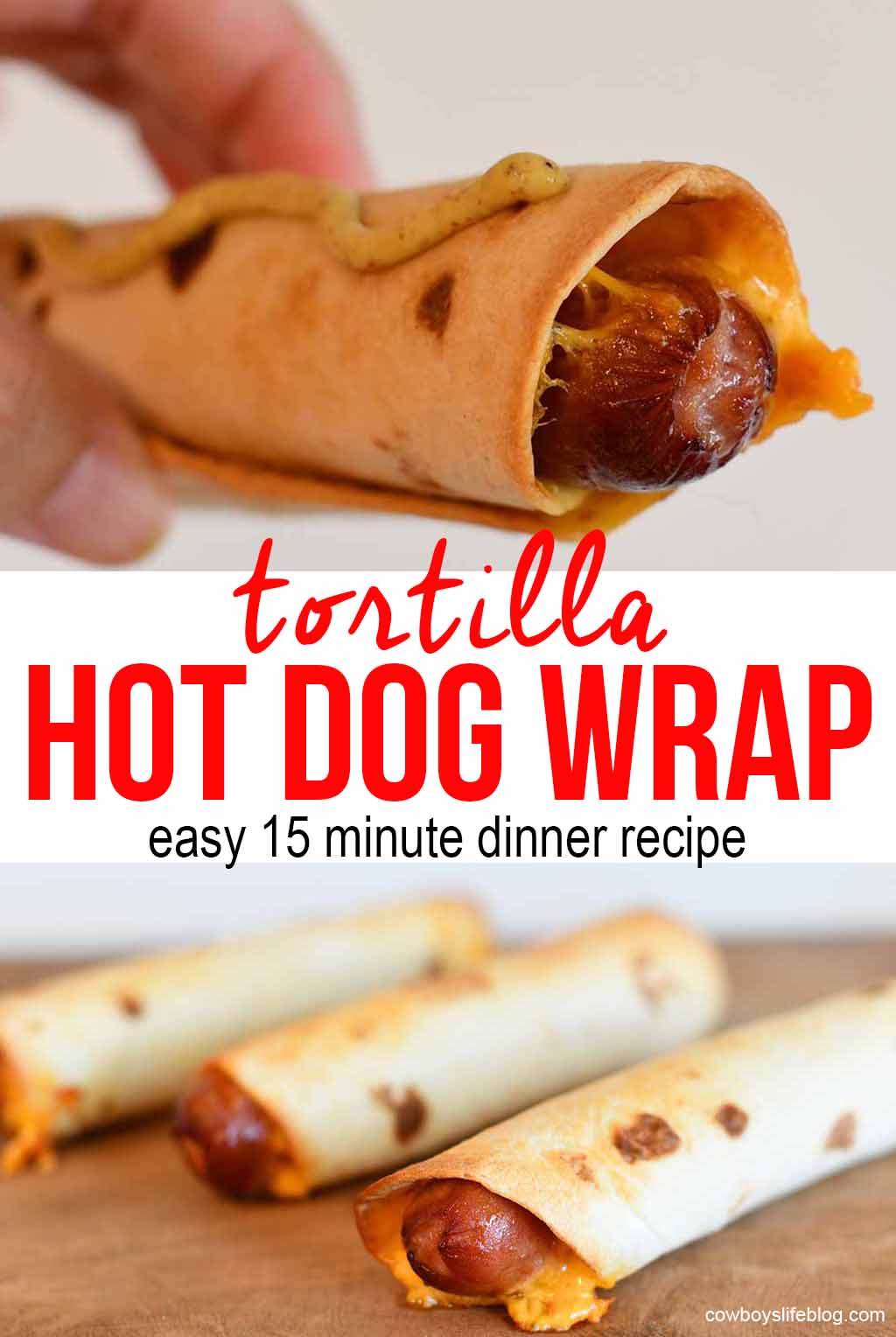 MORE delicious dinner RECIPES
A few of my top family friendly recipes are bacon hamburger soup, meatloaf muffins and easy taco salad.
A Cowboy's Life is all about finding Joy in the Everyday! I enjoy sharing fun dinner recipes, family travel ideas and outdoor adventures to explore with your family