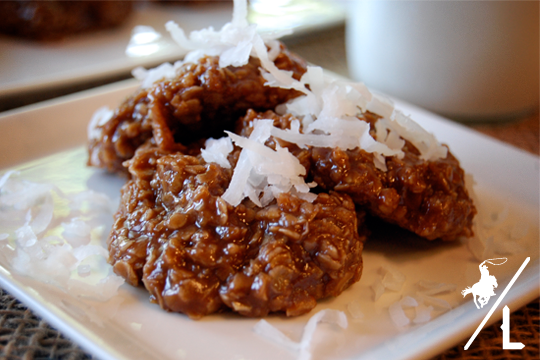 Ingredients needed:
2 cups sugar
1 stick butter
3 cups 1 minute oatmeal
1/2 cup peanut butter
1 teaspoon vanilla
1/2 cup milk
3 tablespoon cocoa
coconut *optional
Cook sugar, butter, milk and cocoa in saucepan over medium heat. Bring to a boil and cook for 2 minutes. Remove from heat. Add peanut butter and stir until blended. Add vanilla and dry oatmeal. Place spoonful onto wax paper. Cookies will set firmly when cool. Once cookies have set you can top with coconut crumbs.
*Baking tip – cookies will not set in humid environment or when using whipped butter.