This DIY sombrero craft is the perfect way to dress up for Cinco De Mayo or to add a little flavor to Taco Tuesday's!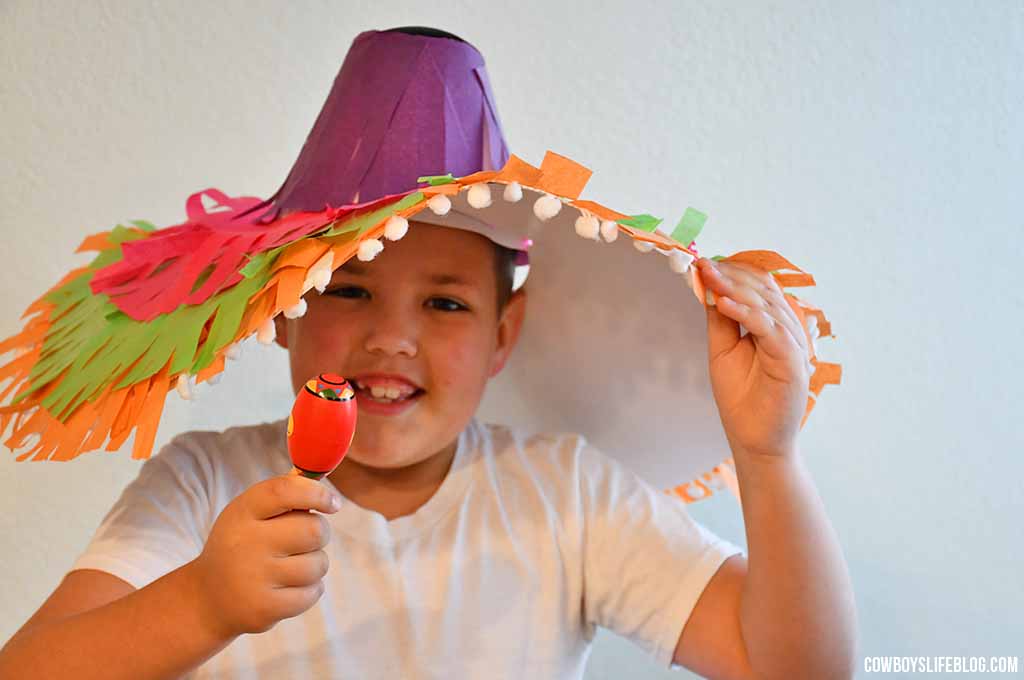 These days we are all about keeping kids busy and off technology. Every afternoon we like to create different crafts and art projects. I'm so thankful we keep a bunch art supplies stocked to keep the bored at bay.
This sombrero craft might be my favorite craft so far. It's different than anything we've made before. Plus it's easy and a blast to make.
DIY Sombrero Craft
This project is great for all ages and the decorating possibilities are endless.
Cinco De Mayo Sombrero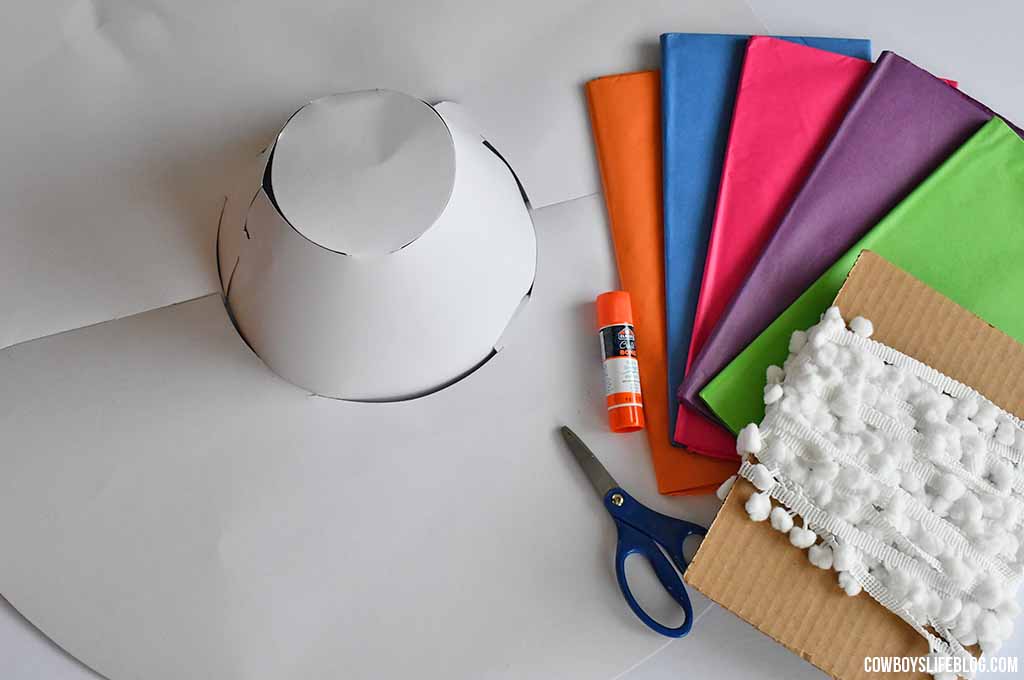 Supplies Needed:
Extra-Strength Glue Sticks
Tissue Paper Assortment
How to make a sombrero
Directions:
Assemble the sombreros as directed in the instructions provided.
Cut strips of tissue paper. Cut the paper so that they are fringed.
Glue on strips of fringed tissue paper until the entire hat is covered. Making sure to layer as you go.
Glue on Pom-Pom trim around the hat as desired.
DIY Kids Sombrero
This sombrero craft is sure to keep the kids entertained and having fun. It's also a sure fire way to make Taco Tuesday a little more festive!
Need more fun ways to keep kids from complaining they are bored? Then check out this list of boredom busters or DIY nerf target.
A Cowboy's Life is all about finding Joy in the Everyday! I enjoy sharing fun dinner recipes, family travel ideas and outdoor adventures to explore with your family.