This Sausage Potato Frittata is the perfect dish for brunch or a busy weeknight dinner.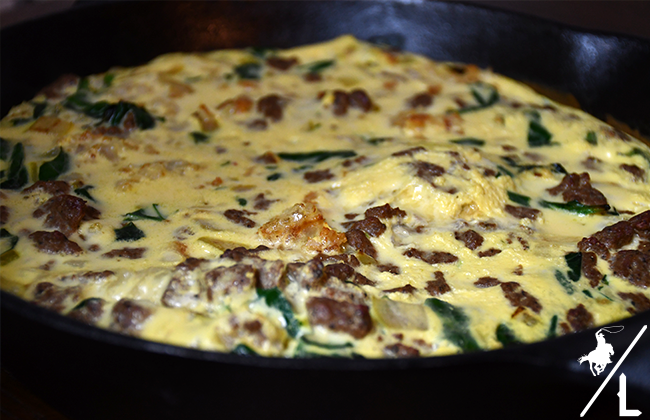 Breakfast, brunch, brinner – I'll never say no to that! Versatile dishes that you can enjoy no matter the time of day is my kind of meal. This sausage potato frittata is that kind of dish. Plus it's made using only one pan – yay for less dishes.
Easy recipes that can be enjoyed at any meal are my favorite. This waffle burger recipe is like that and it's delicious!
Breakfast Frittata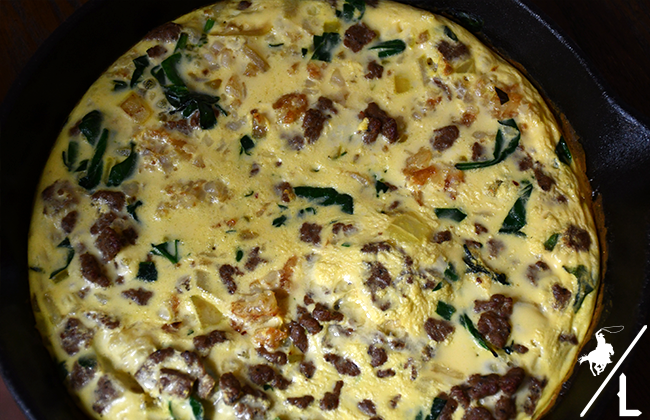 I make breakfast for dinner about once a week. It's cheap, quick and oh so tasty! Sausage potato frittata is one of my go-to breakfast dishes. Normally my son won't touch onions or spinach, but will devour this frittata. Go figure?!
How to make Sausage Potato Frittata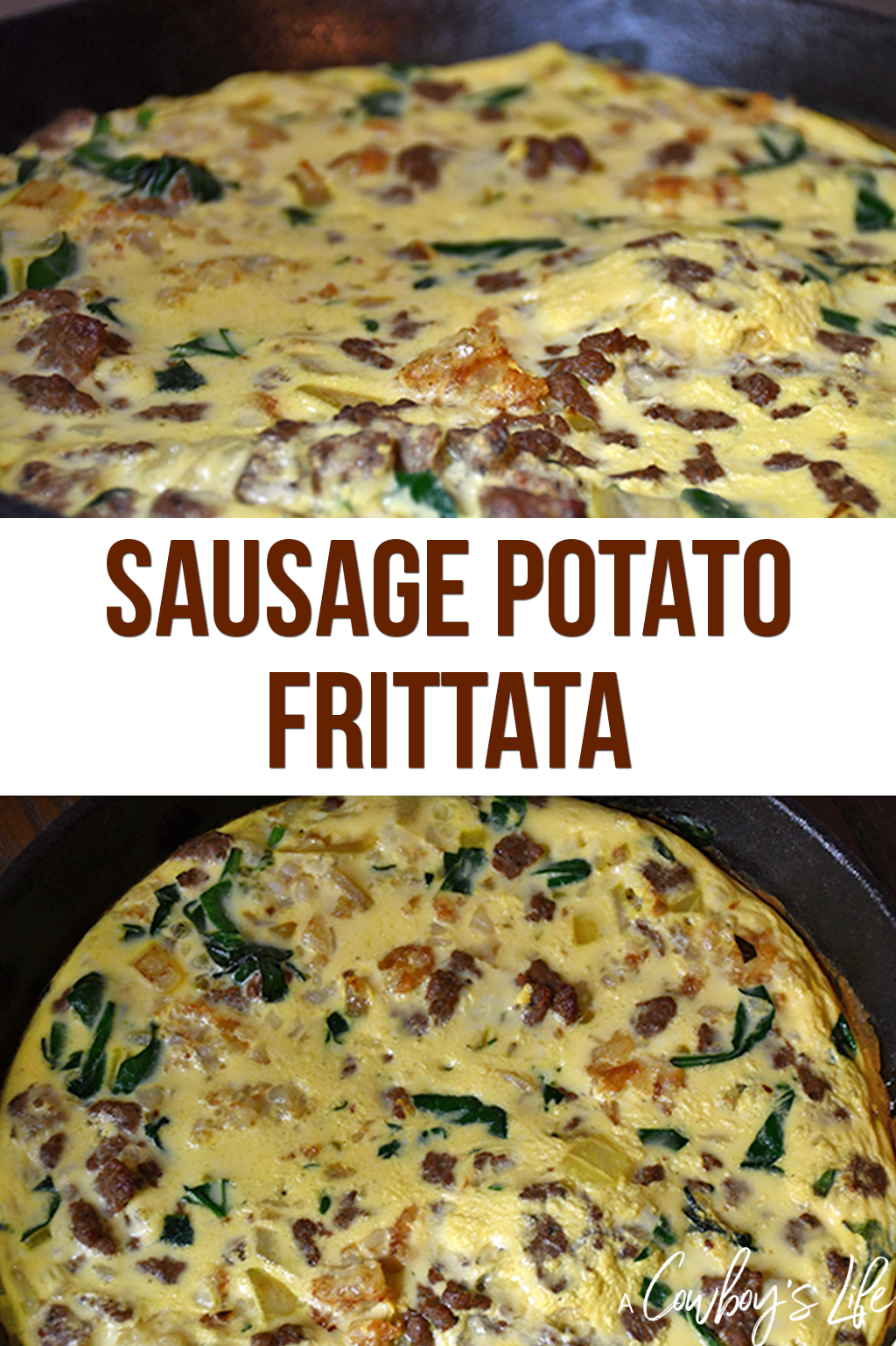 Crustless Breakfast Frittata
Ingredients:
2 tbsp olive oil
2 cups breakfast sausage
2 cups hashbrowns, shredded
1/2 cup onion, diced
3 cups fresh spinach
16 oz. carton egg beaters
Directions:
Preheat oven to 400 degrees
Add olive oil in a large cast iron skillet over medium heat
Saute the onions and spinach
Stir in the sausage, hashbrowns and egg beaters
Bake in oven for 15 minutes
More posts you may like: