S'mores Cold Brew Coffee Float was brought to you by Torani. All opinions are mine. #ToraniSpringDrinks
S'mores Cold Brew Coffee Float is a delicious and refreshing treat to enjoy all season long!
Spring has sprung and I'm whipping up cold brew coffee recipes to enjoy with the warm spring weather.
I enjoy my coffee throughout the day. But sometimes this Texas heat is too much to handle and I need my coffee served cold. Those kind of days are perfect for making this S'mores Cold Brew Coffee Float for an afternoon pick me up. Made with Torani Toasted Marshmallow, it's the perfect spring drink.
This cold brew recipe is my favorite and only takes a few minutes to make. Torani Syrups has several spring flavors that are fantastic for creating fun and favorable coffee recipes. Torani flavors are crafted to bring out the best in your drinks so that you create your own recipe in a delicious way! And it's great that one flavor can create endless recipes.
How to make S'mores Cold Brew Coffee Float
Ingredients:
1 cup of your favorite coffee
2 tbsp Torani Toasted Marshmallow
2 scoops chocolate ice cream
1 graham cracker, crushed
15 mini marshmallows
Instructions:
Brew your coffee and let cool for 5 minutes. Then pour into a glass.
Add in 2 scoops of your favorite chocolate ice cream.
Pour 3 tbsp Torani Toasted Marshmallow
Top glass with marshmallows and graham crackers.
Add a straw and enjoy!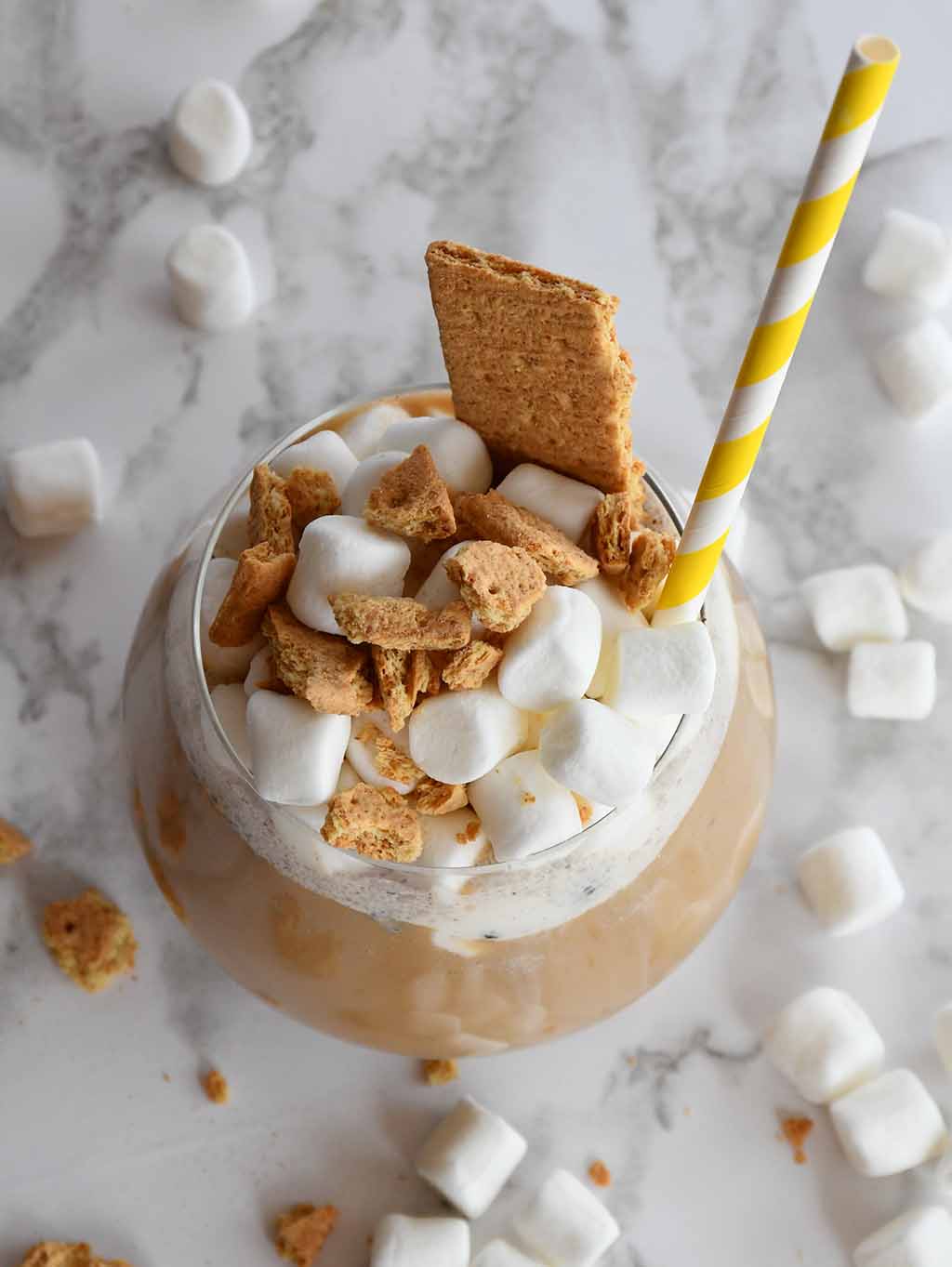 Torani Cold Brew is super easy to make! These S'mores Cold Brew Coffee Floats are made with cold brew coffee poured over chocolate ice cream, add Torani syrup, topped with mini marshmallows and crushed graham crackers.
These cold brew floats are absolutely delicious and are sure to become your favorite go-to treat.
Be sure to pick up a bottle or two of Torani Syrup at your favorite store. You can find Torani Flavors of the Month online and get 10% off online EVERY month!
More great recipes: