These Coca-Cola cupcakes are the perfect treat! They are moist, tasty and so easy to make!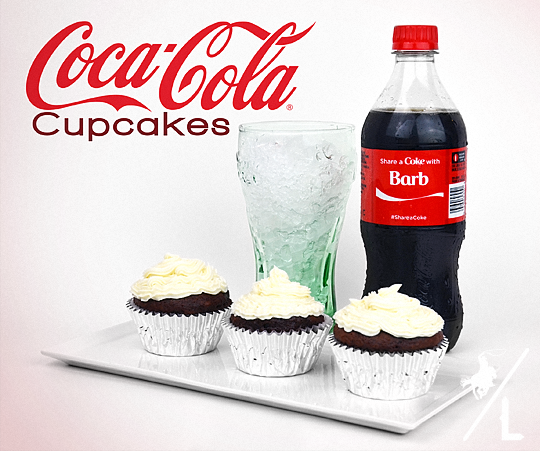 My dad has been working in Australia for the last eight months and just flew home for a 2 week stay to enjoy some family time. Since we haven't seen in him for a few months I decided to have a little get-together with my family to catch up, hear about life down under and enjoy a refreshing Coke and Coca-Cola cupcakes.
My dad has a bit of a sweet tooth and Coca-Cola is ALWAYS his drink of choice. Knowing that his soda intake has been a little less than he would like due to the fact that he is working on a remote island I had to make sure we had plenty on hand for the party. I also purchased a 20 oz. bottle with my mom's name on it – I had to make sure she felt special. I don't know how she handles being away from her husband for months at a time.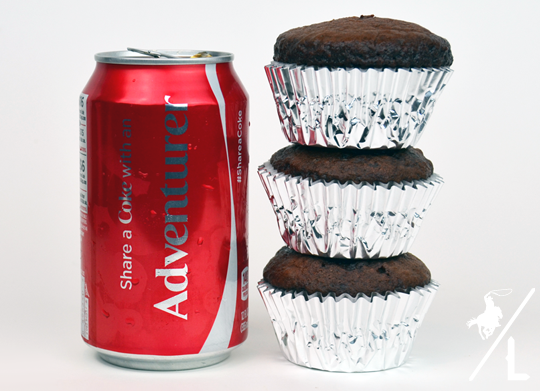 How to make Coca-Cola Cupcakes
Ingredients needed
1 cup Coca-Cola
Chocolate cake mix
½ cup vegetable oil
3 eggs
Cream cheese frosting
Directions:
Preheat oven to 350.
In a large bowl add cake mix, vegetable oil, eggs and Coke and mix for about 2 minutes.
Add batter to cupcake lined muffin tin and bake for approximately 15-18 minutes.
Remove from oven and allow to cool.
Once cake is cool decorate with desired amount of frosting.
Enjoy your delicious and extra moist Coca-Cola Cupcakes!

More posts you may like: