This is one of my favorite summer recipes, it's perfect for when the weather is scorching hot. This summer pasta salad is a simple and light recipe that is easy to make and oh so delicious!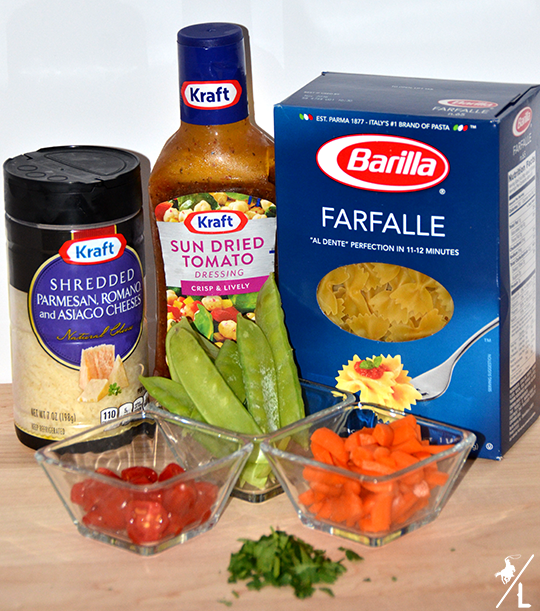 How to make Summer Pasta Salad
Ingredients needed:
4 cups bow-tie pasta
Sliced carrots
1 cup cherry tomatoes
1 cup sliced snow peas
1/2 cup Parmesan cheese
2 tbsp cilantro
1 cup sun dried tomato dressing
Cook pasta, drain and rinse with cold water. In a large bowl mix the pasta with remaining ingredients. Refrigerate for 2 hours before serving. *I always add a little more dressing right before serving so it's nice and juicy.
More mosts you may like: