This is one of my favorite summer recipes, it's perfect for when the weather is scorching hot. Summer pasta salad is a simple and light recipe that is easy to make and oh so delicious!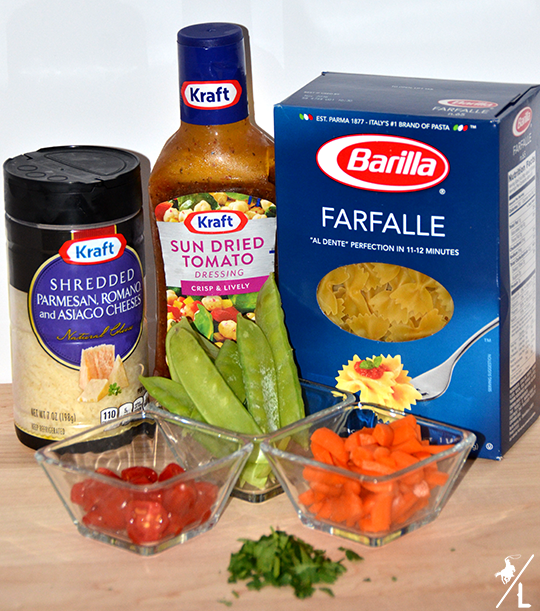 It's incredibly quick and easy to make with plenty of flavor! This recipe is easy to custimize and substitute in any of your favorite pasta ingredients you want. 
Pick out your favorite rainbow ingredients and get to mixing up your pasta salad.
How to make Summer Pasta Salad
Ingredients needed:
4 cups bow-tie pasta
Sliced carrots
1 cup cherry tomatoes
1 cup sliced snow peas
1/2 cup Parmesan cheese
2 tbsp cilantro
1 cup sun dried tomato dressing
Cook pasta, drain and rinse with cold water. In a large bowl mix the pasta with remaining ingredients. Refrigerate for 2 hours before serving. *I always add a little more dressing right before serving so it's nice and juicy.
I always have plenty of pasta stocked in the pantry and of course fresh veggies. Easy to make, tossed with sun direid tomato dressing and oh so delicious.
More mosts you may like: