I've partnered with Silver Spur Resort. All opinions are my own.
Looking for a unique vacation destination? Then head to Silver Spur Resort in Canton, TX for a weekend of glamping!
Want to know what kids think of this getaway? My son said, "this place is like paradise!" It's the perfect destination to let kids run free and connect with nature.
Canton, TX is located about 90 miles from Fort Worth and is in the heart of East Texas. Canton is most known for First Monday Trade Days which is the largest outdoor vendor and flea market in the world.
SEE ALSO: Weekend Guide to Fredericksburg, TX
The resort offers exciting yard games, a swimming pool, two stocked ponds, an escape room, and on-site dining.
Silver Spur RV Park's unique accommodations are the perfect combination of simple and glamorous. Guests can enjoy the laid-back part of camping without sacrificing the comforts of home!
While lodging options include tent sites, private deluxe cabins with bathrooms, and RV hookups it's hard to beat spending a few nights in one of the Conestoga wagons!
What is a Conestoga wagon?
They are an authentic dome canvas wagon top and fully-functioning wagon wheels present a look and style right off the Oregon Trail, with amenities such as king size beds, one or two sets of bunk beds, coffee maker, plus A/C and heating.
RELATED: Weekend guide to Broken Bow
The resort offers four water-resistant, climate-controlled & air-conditioned wagons that can sleep up to 4-6 guests. They also feature private bathrooms a few steps away, as well as a fire pit a few steps from your door.
What I like about this resort is that there is plenty of activities to keep you entertained that you don't even have to leave the property! We arrived Friday afternoon, unloaded the car, and didn't drive again until we left on Sunday. Everything on the property is within walking distance. Plus it's so peaceful and with gorgeous scenery why would you want to drive anywhere?
SEE ALSO: Best Hiking Trails in Dallas/Fort Worth
What to do at Canton KOA Silver Spur Resort
Chuckwagon Dinner
Indulge your inner cowgirl or cowboy with dinner from a chuckwagon. Guests will enjoy a buffet-style dinner of ribs, chicken, potato salad, rolls, and beans that are cooked over the campfire. For dessert, get a big helping of dutch oven peach cobbler. It's a meal you won't forget.
Enjoy the dinner outside under the stars while listening to a band on the stage. Scattered around the chuckwagon are a playground, horseshoes, and corn hole for guests to play.
Escape Room
Choose from two escape rooms and test your skills and logic to see if you can escape within the hour time limit.
Myself, Kim from My Traveling Roads and the kids tried escaping from The Treasure Hunter Room. Unfortunately, we did not figure out all the clues before our hour was up. But we sure had fun and the boys had a blast searching for clues.
The other option is the Apocalypse Room – Enter a high-tech world filled with challenges (and a few surprises) while you save the world from certain Apocalypse.
Yard Games
Human foosball, corn hole, hula hoop toss, horseshoes, and more can be found throughout the property.
Take a Dip in the pool
No vacation in Texas is complete without a dip in the pool. I relaxed poolside catching some rays while my son splashed away and worked up an appetite for lunch!
Fishing
Onsite are two stocked ponds. The ponds are well maintained and mowed along the edge. Which is a HUGE perk for me. I want to make sure I can see what is lurking around the water. The ponds are stocked with perch, largemouth bass, and catfish.
There are also a few picnic tables under shade trees near the ponds. Making it a wonderful place to relax and drink your morning coffee.
Q and Brew
Eating a meal or two at the Q and Brew is a must and is open daily. The restaurant offers traditional BBQ fare crafted with a unique flair is served with the Silver Spur Resort's ranch-brewed beers, local craft brews, and assorted Texas wines.
They also give you complimentary spicy beans and cornbread drizzled with honey. Both are incredible and I'll never eat cornbread again without honey!
For dinner, I had the cowgirl tacos and did a tasting of several Red 55 Winery which is the signature wine line of Miranda Lambert. All of them were great and it was hard to pick a favorite!
For lunch, I had a burger and parmesan garlic fries. Oh my goodness, those fries are AMAZING! Those alone are a great excuse to dine at the Q and Brew.
Wedding Venue
The beautifully built barn is the perfect event space for any gathering. It is the ideal venue with ample space to hold rehearsal dinners and weddings.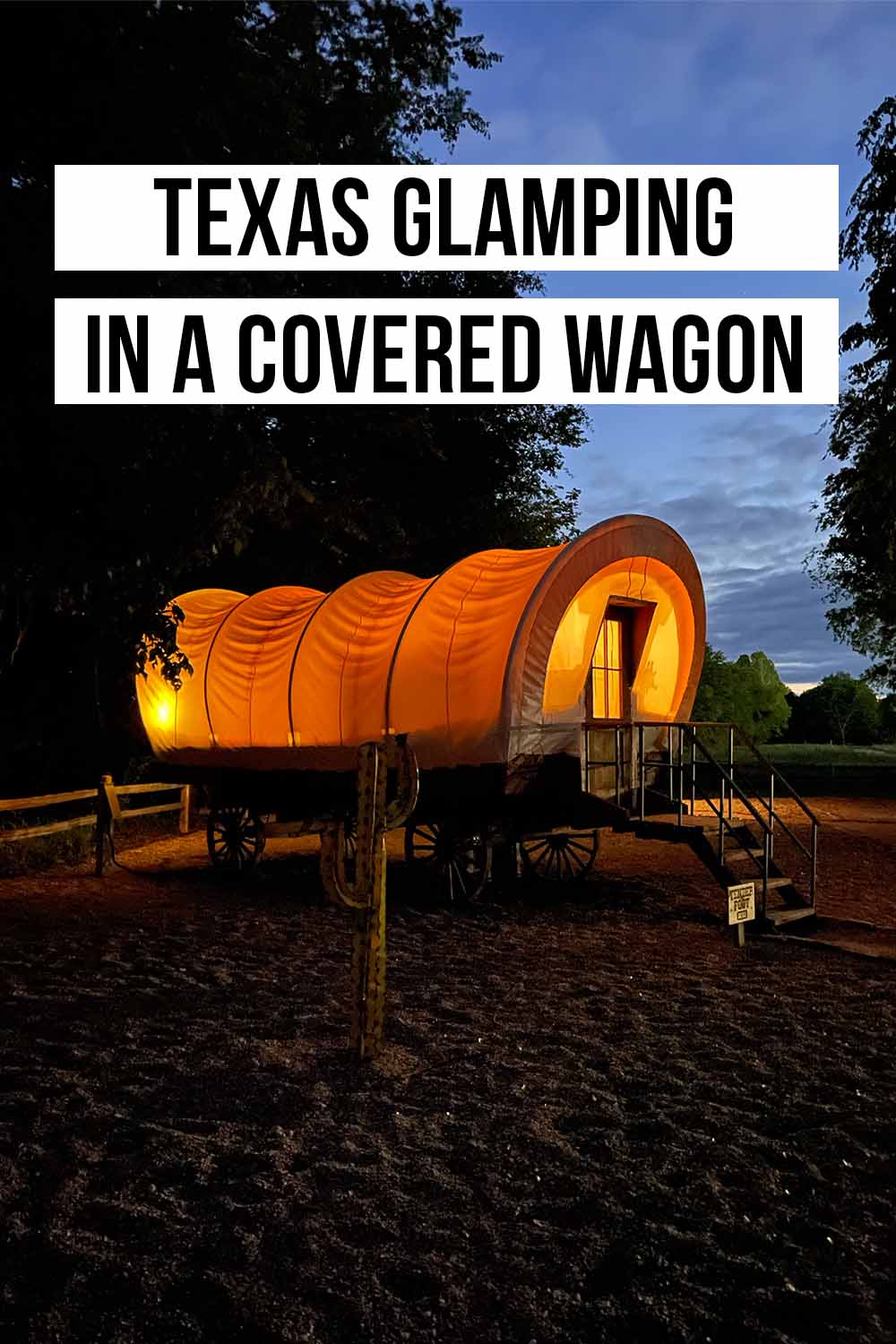 So no matter if you are looking for a family-friendly overnight getaway or a weeklong vacation, KOA Canton is the place to go.