Whether you are looking for activities to entertain the kids for the week, enjoy a staycation with friends, or a quick getaway, Houston has plenty of fun things for everyone.
Now is the time to plan fun activities for spring break in Houston. Below is the ultimate list of Houston spring break ideas.
Things to do in Houston with kids
Taking a road trip is always a great idea, and Texas has so many amazing towns to visit and explore. You'll find the best things to do for spring break in Houston or any time for that matter.
There are so many fun things to do in Texas for Spring Break that the entire family will enjoy in the Houston area.
Children's Museum Houston
The museum has numerous hands-on interactive exhibits for science and technology, history, health, human development, and the arts.
Free admission is available to everyone every Thursday night, 5 pm – 8 pm.
Discovery Green Park
This downtown Houston park is amazing and has special events happening almost every day. Visitors can watch movies on the lawn, rent kayaks on the lake, enjoy the outdoor skating rink (The Rink: Rolling at Discovery Green), take a free fitness class, take photos by the artwork and enjoy the outdoors.
Downtown Aquarium
Part attraction, part restaurant, the 500,000-gallon Downtown Aquarium complex is a multi-functional destination boasting a Ferris wheel, an aquatic carousel, Shark Voyage, a white tiger exhibit, and a restaurant. It's a fun experience in the heart of downtown Houston.
Aquarium exhibits include Louisiana Swamp, Shipwreck, Sunken Temple, Rainforest, Gulf of Mexico, Discovery Rig, White Tigers of the Maharaja's Temple, and the Shark Voyage.
READ NEXT: Best Coffee Shops in Houston
Farm Funland At Blessington Farms
Spend the day outside with some old-fashioned fun on the farm. Visitors can enjoy a game of tug-o-war, gem mining, trolley swing, rope maze, jump pad, tire bounce, hay palace, fossil dig, hay ride, tire mountain, fishing, pedal cars, barrel train ride, animal encounters, and more!
This farm is open throughout the year for special events, farmer's market, pumpkin patches, and u-pick seasons. This is an all-day adventure that the whole family will enjoy.
Health Museum
Located in the Museum District of Houston is a museum that fosters curiosity about health, medical science, and the human body. Exhibits include the Your Body Your Air and Outbreak Epidemics.
Visitors can also head to the McGovern Theater for a live organ dissection and a family game of trivia that will entertain all ages.
The museum is free on Thursdays from 2 – 7.
READ NEXT: 21 Farms to Visit Near Houston
Hermann Park and Museum District
Spend a day exploring the park, feed the ducks at McGovern Lake, ride the pedal boats and play on the playgrounds.
End the day with a train ride that will take you all over the park. The Hermann Park Railroad has been in commission for over 60 years! The 18-minute ride treks passengers on a two-mile excursion through the park. The train departs at Kinder Station every 30 minutes.
Houston Arboretum
The Houston Arboretum & Nature Center is the perfect place to take the family and enjoy the beauty of nature. They also have an annual spring break for kids with a different theme each year.
Houston Astros Game
Grab some peanuts and cracker jacks, and head to Minute Maid Park to cheer on the Astros. A baseball game is the perfect way to spend a day.
Houston Livestock Show and Rodeo
This is an event you don't want to miss! Spend the day enjoying live music, carnival rides, animal exhibits, a petting zoo, interactive activities for kids, shopping, food trucks, and more!
Houston Museum of Natural Science
Spend a day exploring the two special exhibits of King Tut's Tomb and Dreher Masterworks. Guests can also watch an educational show at the planetarium or Wortham Giant Screen Theater.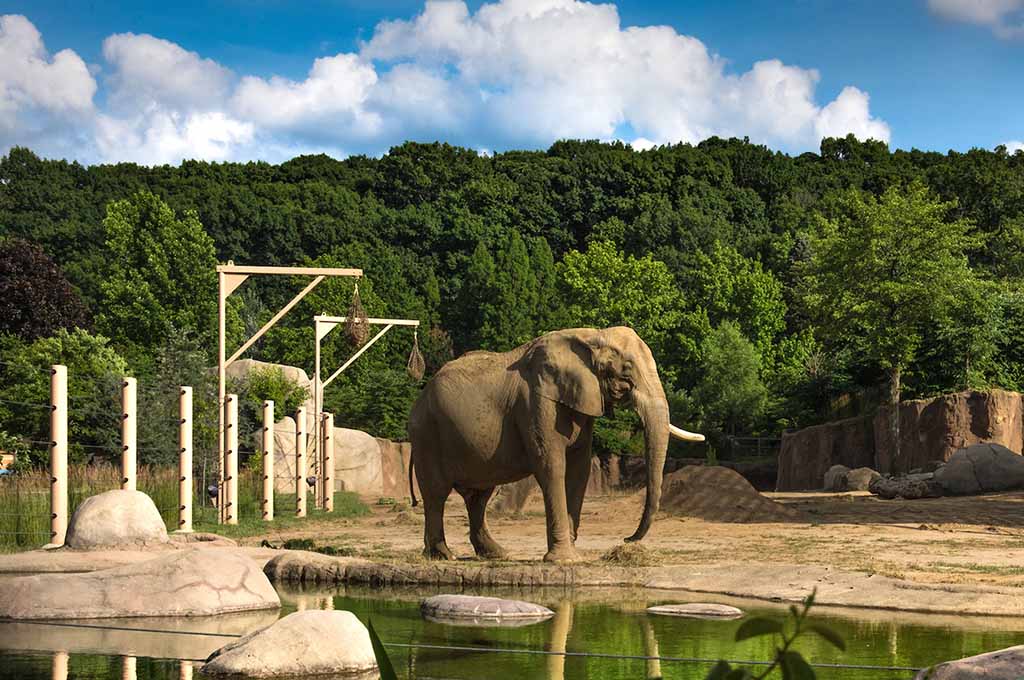 Houston Zoo
Guests get to see many of their favorite animals in outdoor wildlife habitats, including Asian elephants, southern white rhinos, Malayan tigers, western lowland gorillas, African lions, and more!
They now offer a Night at the Zoo. On Thursday evening you can take part in a behind-the-scenes of what zookeepers do as the animals are settling down for the evening.

Levy Park Conservancy
The 6-acre park features a unique, colorful playground that has a wide slide, splash area, hills, tunnels, and climbing structures.
The park also has table tennis, foosball, and a putting green that adults and children can enjoy. Check the website for free classes and events like story time and exercise classes.
Lone Star Flight Museum
The Lone Star Flight Museum, located in Houston, Texas, is an aerospace museum that displays more than 24 historically significant aircraft, and many artifacts related to the history of flight. The museum's collection is rare because most of the aircraft are flyable.
Visitors of all ages will engage in four interactive sections: Design and Engineering Lab, Science of Flight, Briefing Room, and Ground Training. With 27 hands-on exhibits, three replica cockpits, two hang glider simulators, and a briefing room will keep guests engaged and entertained.
Space Center Houston
The Official Visitor Center of NASA Johnson Space Center is one of Houston's top attractions and the first Smithsonian Affiliate in the greater Houston area.
Guests can explore the largest collection of space artifacts in the southwestern United States. With more than 400 space artifacts, moon rocks, and seasonal exhibits, there are attractions for all ages.
The new Mission Mars exhibit allows visitors to climb into a simulated Orion capsule, and discover what it takes to travel to Mars and how humans could live on the red planet.
A must-see is the international landmark Independence Plaza presented by Boeing, a shuttle replica mounted on a shuttle carrier aircraft.
Of course, the most popular attraction is the NASA Tram Tour. Get a behind-the-scenes look at human space exploration. Explore Rocket Park, Historic Mission Control, and the Space Vehicle Mockup Facility.
Space Center has numerous immersive exhibits, hands-on activities, and programs like Space Center University, which are all reasons why a visit here is a must-do.
Woodlands Children's Museum
Interactive exhibits & imaginative play are the focus of this museum designed for young children.
Exhibits include little ocean wonders, pretend playhouse, a market and play cafe, sensory bins, and more.