Things to do in Steamboat Springs in the summer!  It's the perfect place for an adventure filled summer vacation.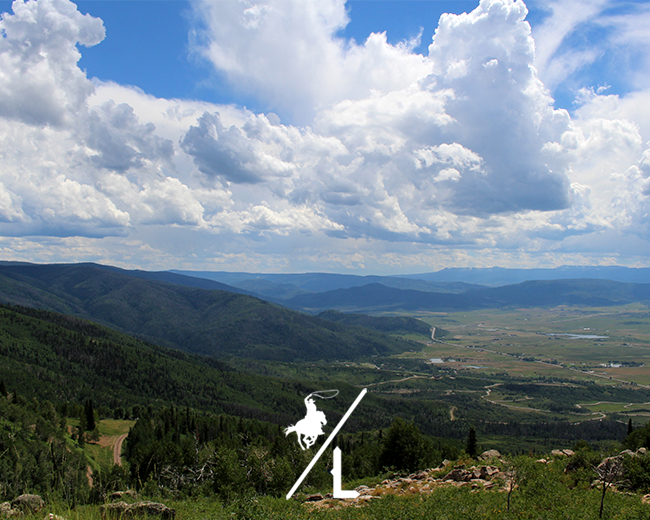 One of the main reasons we chose to vacation in Colorado was so that we could spend all day, everyday outside and not feel like we are on the face of the sun. My little guy enjoys being outside as much as possible, so I knew Steamboat Springs would be the perfect destination.
Steamboat Springs Summer Activities
A couple days was spent hiking through the mountains. It was wonderful! We packed a picnic lunch each day and set off on the trails. The weather was perfect and the views were breathtaking. Carson set off in hopes of finding a bear in the woods, but luckily we didn't run into any. We did however find plenty of friendly chipmunks that enjoyed munching on BBQ chips that Carson kept feeding them.
My favorite hike from the week was to Fish Creek Falls which is located in Routt National Park. We did about a 3-4 mile hike that overlooks the 280 foot waterfall. We hiked down to the creek bed to take pictures and play in the water before hiking around the falls.
I don't think there was anything better than exploring the mountain with our son! I am looking forward to the Fall and finding hikes we can do here at home.