Wichita is fun town situated about 1 hour from the Oklahoma border and is filled with so many activities, museums, parks and restaurants. It's perfect for a weeklong vacation or a weekend getaway.
Kid friendly things to do in Wichita, Kansas
Old Cowtown Museum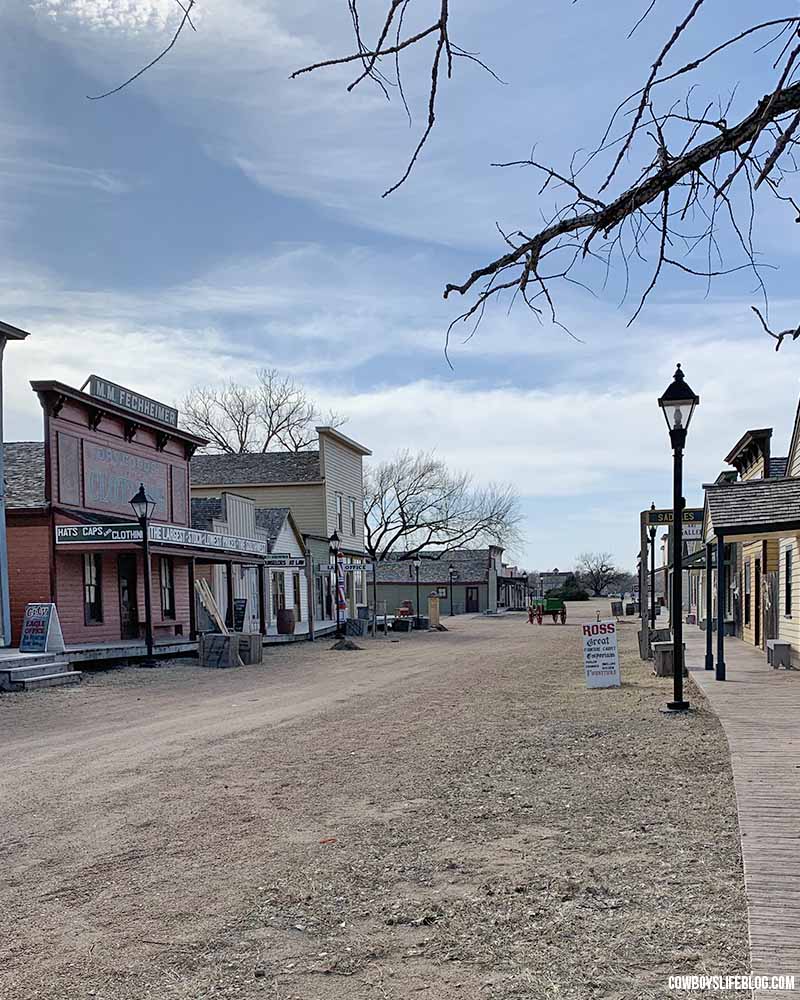 Take a step back in time and and explore Wichita as it was in 1865. This living history museum is a duplicate of what this cattle town looked like. You can sit in a one room school house, walk through a saloon, look through a general store and see how a grain elevator works.
READ NEXT: Best Christmas Light Displays in Wichita
Watch a Performance
The Music Theatre for Young People is the place to see a great show! We saw a live performance for Peter Pan and it was absolutely entertaining. Every seat has great view and the sounds of the live orchestra really brings the production to life.
Explore a Science Museum
Exploration Place is a great way to bring a kids imagination to life! The museum has everything from flight simulators, creator space for kids to tinker, build & invent, to a 3 story medieval castle with a catapult.
Get Your Exercise
Grab dinner and then work off the meal by playing a game of pickleball. Chicken N Pickle is an indoor/outdoor entertainment complex that includes a casual restaurant, pickle ball courts, yard games, giant battleship and plenty of place to relax and hang out.
Mural Tour
Wichita is filled with vibrant paintings scattered throughout the city. You'll find beautiful murals on abandoned building, sides of restaurant and event giant silos. They all have positive messages and are the perfect spot for photos!
See Where Pizza Hut Began
The original Pizza Hut building is located on the Wichita State campus and is filled with artifacts from the past. You can watch old commercials, see the first pizza pan that was used and view original menus.
Get Wild
The Sedgwick County Zoo is the 7th largest zoo in the US and shouldn't be missed! Walk through a tropical rain forest, a tiger reserve and the outback. While visiting the elephant exhibit, we were able to see how they clean their teeth. It was absolutely fascinating!
Go Nuts
The Nifty Nut House has been around since 1937. They have every nut you can imagine, classic and modern candies and delicious snacks. My favorite is the chocolate covered peanuts, popcorn and pretzels. Keep in mind that you are going to want to purchase ALL the snacks!
Visit Doc
The B29 Doc Hanger is a must see. You can climb aboard this amazing aircraft that was manufactured in Wichita during World War II. This interactive experience is fun for all ages. You can even schedule a ride in this bomber and experience it 8,000 feet in the air!
Visit the Keeper of the Plains
This iconic statue, the Keeper of the Plains, sits overlooking the Big and Little Arkansas Rivers. Every evening you can view the display of "Ring of Fire" while having an amazing view of the city.