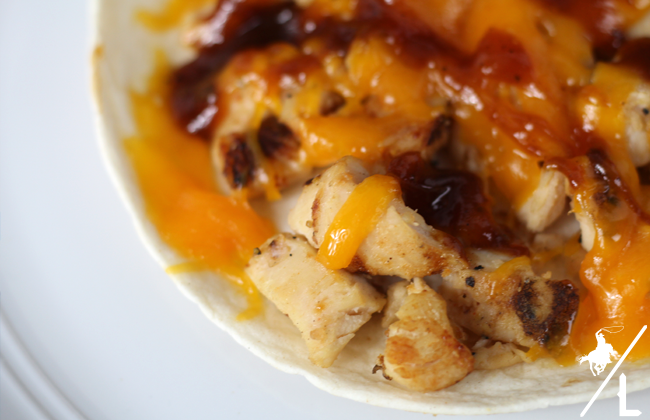 We all have those days. You know, when you don't want to cook but have a family who wants to be fed! This BBQ chicken tostada is the perfect quick, easy and tasty recipe for days when you don't want to cook or need a fast meal.
Here is what you need:
1/2 cup bbq sauce
1 cup shredded cheddar cheese
4 tortillas
16 oz precook fajita meat
Directions:
Broil tortillas in oven for about 1 minute
Cook chicken in skillet for about 5 minutes
Add chicken and cheese to each tortilla
Place in oven and broil until cheese is melted
Drizzle on BBQ sauce on each tostada
Serve immediately
It's quick and only takes about 15 minutes to make. One of the goals we have for a family this year is to eat out only once a week. So it is nice to have simple recipes on hand to make so we aren't tempted to grab fast food.