What better time to camp than now?! Whether you are wanting to social distance or an inexpensive weekend getaway, camping is the way to go.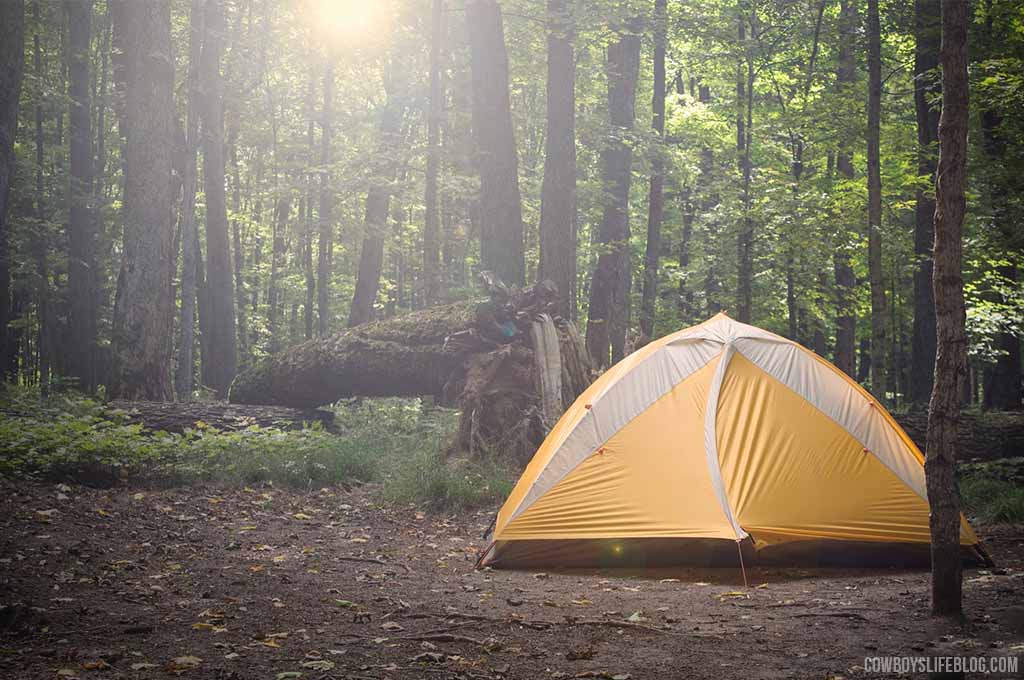 This ultimate camping packing list is everything you need to bring on your next camping trip.
No matter if you are tent camping or renting a cabin, you need to make sure you have all the necessary gear to enjoy your time in the woods.
I've streamed lined the camping list and only included essentials that will ensure your trip will go smoothly.
The Ultimate Camping Packing List
Camping Packing List – Equipment you need:
Tent and spikes
Matches
Fire Starter & Lighter Fluid
Sleeping bags

Pillows
Air Mattress (For those that need a little extra comfort)
Camping Food & Cooking Supplies To Pack:
Can Opener
Utensils
Food – Dry/Non-Perishable
Food – Cooler to pack perishable items
Drinks
Freezer Bags

Trash Bags
Paper Towels
Water Bottles
S'mores Supplies – marshmallows, chocolate, graham crackers
Dish Soap
Pots & Pans
Plates
Camping Personal Items to Pack:
Bug Spray
Sunscreen
First Aid Kit
Portable Chargers
Hiking Boots
Swim Suit & water shoes
Toiletries
Socks & underwear
Night clothes
Hats
Travel Clothes
Comfortable clothes
Towel
Camping Outdoor Fun To Pack:
Fishing Poles
Tackle box
Camera
Binoculars
BB Gun (a must have for kids!)
Wildlife pamphlets
Small bucket – great for kids to play with in creek or to collect things on hikes.
I know this list is long, but don't get discouraged! Camping is so much fun and the memories you make with your family will last a life time.
I find it helps to use plastic storage bins instead of bags when packing. You can easily pack all of the cooking supplies, in one large bin. This makes it easier when it comes to preparing meals and everything is in one central location.
My rule is that everyone gets 1 bag for personal items. Camping is a time to unplug and enjoy nature – so need to bring extra entertainment.
A Cowboy's Life is all about finding Joy in the Everyday! I enjoy sharing fun dinner recipes, family travel ideas and outdoor adventures to explore with your family.