Looking to move to Dallas? The city is a booming hot spot and for good reason. Check out this post for reasons you should move to Dallas and visit some of the cities best parks.
Dallas is a great place for jobs, the weather is typically nice, amazing people, affordable housing, large farmers market, plenty of green space and has every major sports team in the area! What's not to love about it?!
One of the best perks to moving to this part of the lone star state is the cost of living. It's affordable and has all the amenities of a large metropolis, but without the hefty price tag.
SEE MORE: THE ULTIMATE DALLAS GUIDE – WHAT TO DO IN DALLAS
Reasons to move to Dallas
According to Zumper, the average rent for a 1-bedroom apartment in Dallas is currently $1,299.
What is Zumper?
Zumper is used by millions of renters to find houses, rooms, condos, or apartments for rent. Submit digital rental applications and credit reports with Zumper's screening service, powered by TransUnion™. Get real-time alerts by using filters by location, price range, bedroom count, pet-friendly, or amenity, and set an alert to get notifications when a new listing is posted.
What's great about using Zumper for researching apartments, is that you can also discover neighborhoods by the most affordable, most expensive, or most popular. It makes it a great starting point and can narrow your search down from there.
Dallas has amazing and unique parks scattered throughout the city. These gems in Dallas are a must-do for anyone wanting to explore their new city or those looking for fun adventures for the day.
Once you've secured your place to live via Zumper, be sure to explore these great parks:
5 Best Parks in Dallas
Cedar Ridge Preserve – The perfect place to go on a hike and feel like you've escaped the hustle and bustle of the city.
White Rock Lake – This park system is what surrounds the entire White Rock Lake. You can go on long bike rides, stroll out on the dock, have a picnic and enjoy the lake with it's many sailboats during the spring and summer.
Lynn Creek Park – Grab your swimsuit, towel and book then head to a a sandy beach for the day! Situated alongside Joe Pool Lake, it's the perfect spot to cool off during the hot summer months and work on your golden tan.
Davis Park – Located in the Highland Park area and sits nestled in the charming Turtle Creek area. This park is great for jogging as the views are stunning and makes the run a little more fun. It's also connected to other parks along Turtle Creek. The beautiful stone bridges and walkways makes this park a true gem.
Lakeside Park – this park will make you feel like you are in the English countryside as you walk through perfectly manicured lawns, stroll across the immaculate bridge or while having a picnic under a giant oak tree. You can get off the beaten path a bit into a thicket of trees to view the most stunning dam-created waterfall.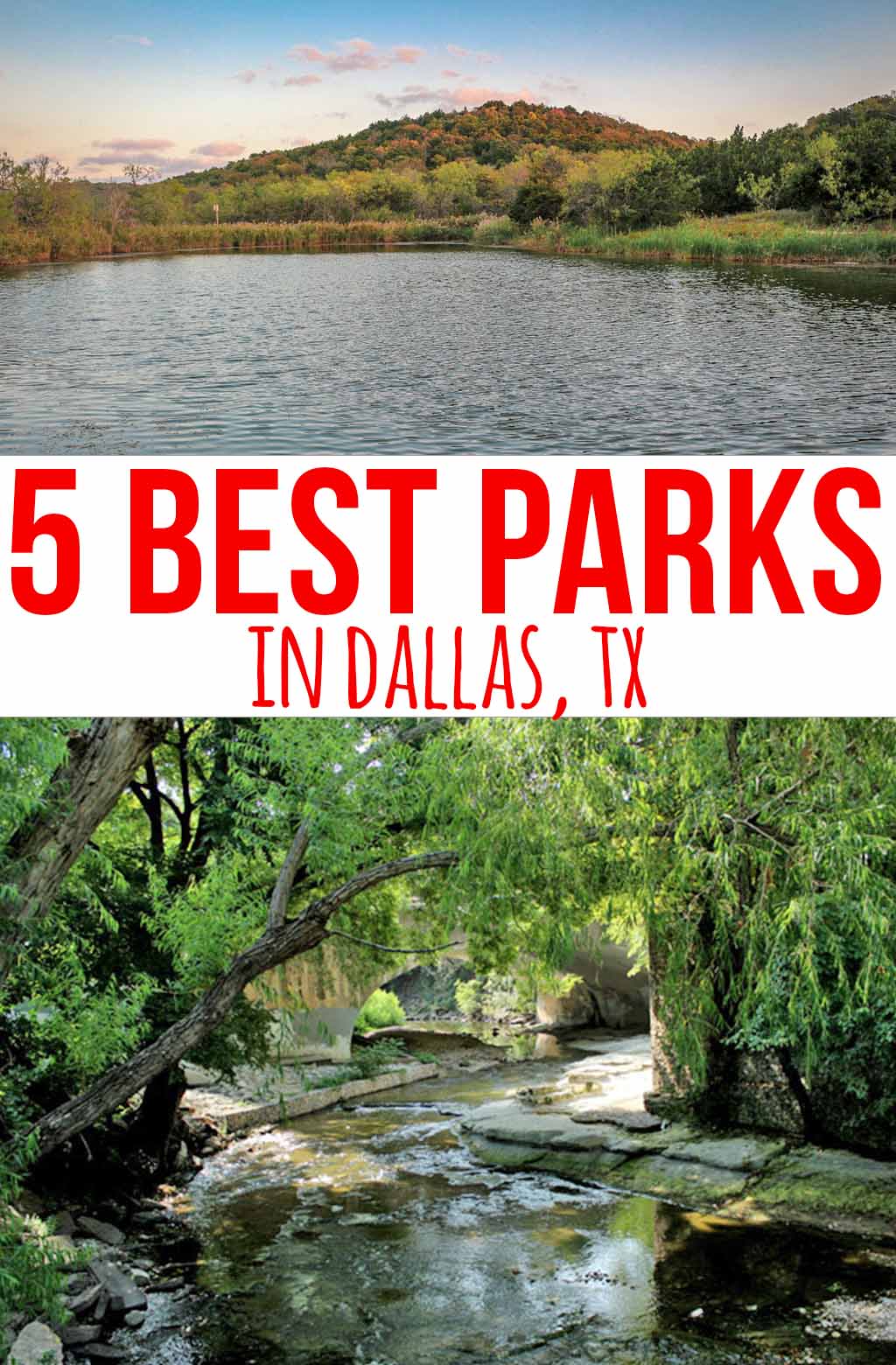 While you are checking out the Dallas/Fort Worth area and looking for more fun activities be sure to check out these spots:
Fossil Rim – Texas-Sized Safari
A Cowboy's Life is all about finding joy in the everyday! I enjoy sharing fun dinner recipes, family travel ideas, and outdoor adventures to explore with your family.