Located at the southern tip of the Rio Grande Valley, this city is surrounded by beautiful, luscious nature and is perfect for all things outdoors with its subtropical climate.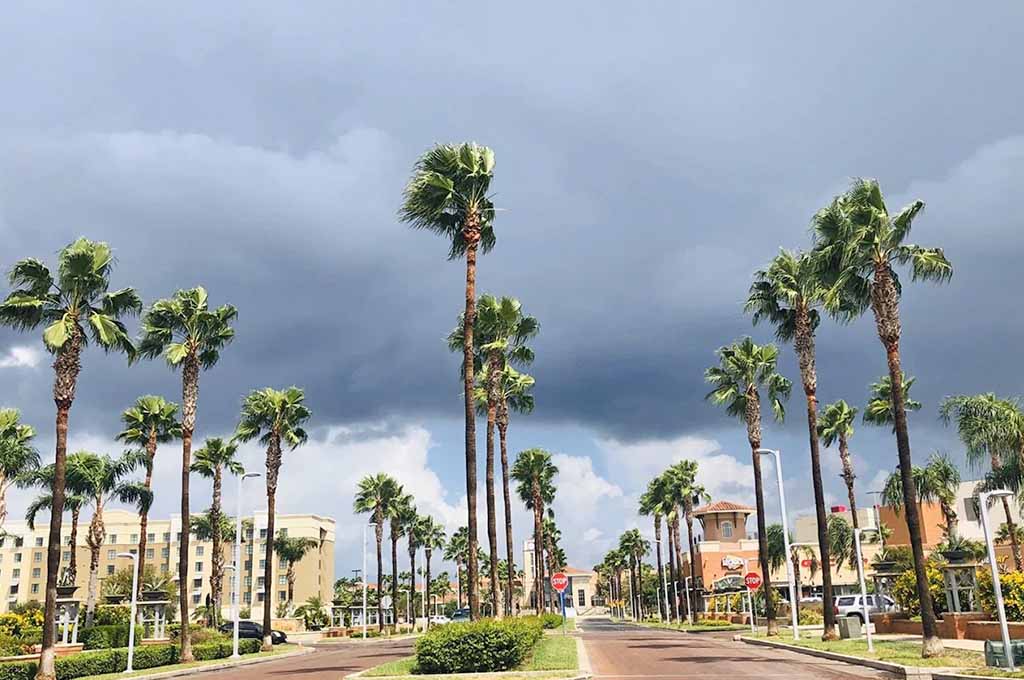 The city is lined with high palm trees and is 70 miles from the Gulf of Mexico. The town has a rich history and Mexican influence that can be seen in the food and architecture.
RELATED: Best Day Trips from Austin
Things to do this weekend in McAllen, TX
McAllen Heritage Center
Located downtown at the historic La Placita building, a former federal post office built-in 1935. This free museum features the history of McAllen with photos, memorabilia, and local artifacts such as military items, high school jackets, and sports uniforms.
McAllen Nature Center
The 33-acre nature center, previously now the McAllen Botanical Garden, is home to numerous species of animals and plants. You can stroll through the garden on your own or make reservations for a guided tour of the property.
RELATED: Best things to do in Conroe, TX
Gladys Porter Zoo
Although this zoo isn't located in McAllen, it's certainly worth the drive to visit. Sits on 31 acres and has over 400 animal species and 250 tropical and Neo-tropical species. This is the perfect place to spend the day and keep the kids busy.
McAllen Public Library
This library has everything from books, storytimes, reading challenges, casino nights, teen nights, adult classes, and other digital resources.
Veterans War Memorial of Texas
This 3-acre park pays tribute and honors the Texans who lost their lives while serving our country. The site has 160 granite panels that contain information on each war and The Warrior statue which commemorates the 3,440 Medical of Honor recipients.
Los Ebanos Ferry
It's the last remaining hand-operated cable ferry that stretches across the Rio Grande. A ride on the ferry is a great way to get an up-close look at the beautiful views of the Rio Grande Valley.

Quinta Mazatlan
This 1930s Spanish revival-style mansion is the birdwatching center that educations visitors about the environment. Guests can get a first-hand look at over 200 species of birds that fly around the mansion. This world birding center is also the home to the rare species Buffed-bellied hummingbird. Along with the beautiful birds, guests can also view the migratory butterflies.
RELATED: Free Things to do in Galveston
La Plaza Mall
This is the largest enclosed shopping mall in southern Texas. Located only a few minutes from the Mexican border, La Plaza Mall features over 150 stores, restaurants, a spa, a bank, and a children's play area.
International Museum of Arts & Science
The International Museum of Art is to promote a deeper appreciation of the arts and sciences through its exhibitions, cultural events, and educational programs; and to preserve, expand, and display its permanent art and science collections.
Along with the permanent collection and exhibits, the museum has over 2,000 specimens of history and geology that include works of folk art and textiles. There are also gift shops filled with books and souvenirs.
McAllen Performing Arts Center
This state-of-the-art, 1,800 seat venue is the spot to catch a comedy show, concerts, dance shows, and theatre performances. Be sure to check the online calendar for upcoming events.
Hiking & Biking Trails
With so many parks scattered around town, there are endless trails for hiking or biking. With a beautiful climate, this is the perfect way to see the city, while enjoying the beauty of the town.
McAllen Farmer's Market
Pick up some fresh produce at the farmer's market every Saturday from 10 am – 1 pm which is located on 23rd St. You can purchase locally grown and sourced products such as raw honey, free-range eggs, veggies, fruits, and gifts that are grown and made in the Rio Grande Valley.
The Arts District
Located on Main Street, you'll find over two dozen art galleries, including Nuevo Santander Gallery. The arts district is also home to the historic landmark, Archer Park. After strolling through the arts district, head over to the entertainment district for drinks and live music.
17th Street Entertainment District
Located in the heart of the city, the entertainment district features plenty of bars, restaurants, dance halls, and movie theaters.
Fireman's Park
This gorgeous park features walking trails, pavilions, a volleyball court, playgrounds, and a 3-acre fishing pond, and other outdoor activities. Rental boats, fishing poles, and bikes can be borrowed while visiting the park. This is a great place for family picnics and spending a day outdoors.
RELATED: The Best Zoos in Texas
Where is McAllen, Texas
McAllen is the largest city in Hidalgo County and is 80 miles from South Padre Island. There is so much to see, explore and enjoy plenty of outdoor adventures in this south Texas town.