The ultimate holiday gift guide for campers. These gifts ideas are great for the outdoor enthusiast in your life!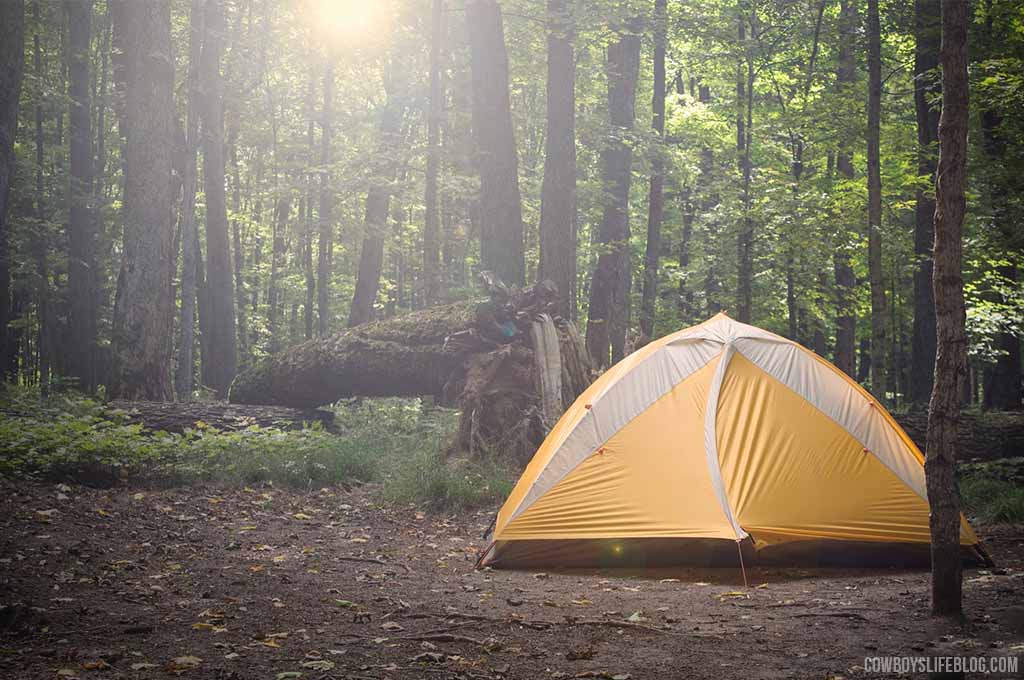 Whether you are shopping for yourself or friends, this list will provide the best camping and outdoor gifts ideas.
Holiday Gift Guide for Campers
First Aid Kit – This might not be a glamorous gift, but it's an item that everyone needs to bring when they are camping.
Cooking Set – Cast iron cooking set are ones that will last and hold up during camping. They are inexpensive and work great.
Cooler – Everyone needs a good, sturdy cooler. One that is large enough to hold enough ice, drinks and food for a long weekend.
Sleeping Pads – No need to mess with an air mattress. Just unroll the sleeping pad, layout your sleeping bag and you are ready for a goods night sleep!
Camping Chairs – These are must have when sitting around the campfire at night. They are easy to set up and come with a storage bag.
Kayak – Obviously this isn't an essential item, but it's a must have! A inflatable kayak is great because you don't have to have a truck to transport it. You can use the air pump to inflate the kayak once you are at the campsite and ready to launch into the water.
Storm Proof Matches – These are handy and ensure you can have a campfire regardless of how the weather is. They come in a durable, waterproof case that floats and keeps contents dry and protected.
Headlamp – Perfect for these nights when it gets dark quickly. They typically have a long battery life and lets you have hands free when hiking.
Travel Coffee Press – Just because you are camping in the woods doesn't mean you can go without coffee!
Camp Stove – A portable camp stove makes cooking a breeze. They are easy to clean and great for quick meals.
Compass – Looking for the perfect gift for the hiker in your life? You can never go wrong with a high quality, durable compass.
Deck of Cards – An outdoor inspired deck of playing cards. A versatile gift that campers can enjoy at night when camping.
Tips for saving money
Never pay full price! You can use REI coupons to get the best deals.
Looking to save more money when shopping at places like REI? Then be sure to checkout Slickdeals. They offer coupons, promo codes ands discounts.
Follow me on Facebook and Instagram for more great content.
Pin this and save for later.