Located in the northeastern corner of Oklahoma, Tulsa has everything you need to enjoy a weekend getaway. This adorable town has everything from hiking, museums, aquariums, shopping, and more!
Tulsa, a beautiful city, is rated as one of the most livable cities in the United States and has plenty of fun activities for kids.
It's located 1.5 hours from Oklahoma City and is the second-largest city in the state.
There are so many fun things for kids in Tulsa, Oklahoma, making it a great place for a weekend getaway. Everything from hiking trails, museums, beautiful gardens, live entertainment, free activities, minor league baseball team and so much more.
Things to do with kids in Tulsa
Tulsa boasts of being an art lovers' paradise and is home to one of the largest art deco architecture in the nation. With plenty of family things to do in Tulsa, you'll wish you had planned to stay a few extra days!
READ NEXT: 25 things to do in Lawton, Oklahoma
Was once deemed the "Oil capital of the world" in the 20th century. That title no longer stands, but the impact of the oil boom still lives on today.
Kids activities near me in Tulsa, OK

Andy B's Bowling
Andy B's has endless fun. Everything from bowling, go-karts, video games, and laser tag.
There are also multiple dining options and this is a great place for kids of all ages. They have something for the little ones, teens, and parents! This is one of the best things to do in Tulsa.
BOK Center
The Bank of Oklahoma Center is a 19,000-seat multi-purpose arena that hosts major events throughout the year.
Visitors travel from all over the state to see concerts, games, bands, and other performing artists.
BounceU Tulsa
I am ALL about getting the kid's energy out and BounceU Tulsa is just the place. Kids will have a blasé jumping in the inflatable jump houses and obstacles for hours. This is one of the best things to do in Tulsa to keep your kids busy and engaged.
READ NEXT: Places to visit on an Oklahoma Road Trip
Buck Atom
Buck Atom's Cosmic Curios is located on Historic Route 66. Located at a former 1950's PEMCO gas station, this is a great stop on the Mother Road. This is one of the best things to do in Tulsa and a great photo spot.
Visitors enjoy stopping to purchase souvenirs, a photo op with the 21-foot tall Muffle Man, the space cowboy. Bring your appetite and grab lunch at the Tulsa Brisket Co food truck located in the parking lot.
Center of the Universe
We love a good roadside attraction! This concrete circle in the middle of a circle of bricks may not look like much. But wait until you hear what happens when you start talking!
Visitors can stand on the concrete circle, make a noise and you will hear a louder echo back. It's interesting and fun stops with the kids.
Discovery Lab
Located across the street from the Gathering Place, this interactive museum will get kids excited about learning.
They have plenty of hands-on exhibits, tape tunnels, science experiments, engineering activities, and more.
First Friday Art Crawl
This-year round monthly event features art galleries, vendors, street performers, live music, and more. Some months will have fireworks at the end of the evening. This is one of the best things to do in Tulsa while also supporting local businesses.
Gathering Place
The Gathering Place is located along the Arkansas River and is one of the top places to bring the family when in Tulsa. It's often referred to as the "Disney World of Parks."
The park sits on 66-acres that features a collection of themed playgrounds. It also boasts several courts to play street soccer, volleyball, basketball, and hockey.
Explore the Riverfront Park and besides the playground, visitors can enjoy other activities like swimming, hiking, skating, and boating.
This is one of the many free things to do in Tulsa with kids. Visiting this park is a must-do when in town.
Golden Driller Statue
Gold Driller Statue is an iconic Tulsa roadside attraction located along the historic Route 66.
This is a great place to stretch your legs and get a photo for Instagram at the base of the 75-foot tall gold statue. Fun fact, this statue is built of steel and concrete, he weighs nearly 22 tons and has survived 200 mph tornadoes.
READ NEXT: Best Waterfalls in Oklahoma
Gilcrease Museum
Boasting the world's largest collection of art inspired by the American West. Along with South American art, there are 23-acres of gardens around the museum. It's a wonderful place to get outdoors and let the kids explore.
Hardesty Arts Center
This unique art installation lets you become part of the artwork itself. You'll experience a 3-dimensional experience of touch, hearing, and entering the artistic scene. Visitors with creative minds will love this unique experience.
Keystone Ancient Forest
Finding hiking trails in every city we visit is a must. There is something so wonderful and peaceful about exploring nature.
The forest is a great escape from the city lights and enjoys some peaceful time hiking through the forest.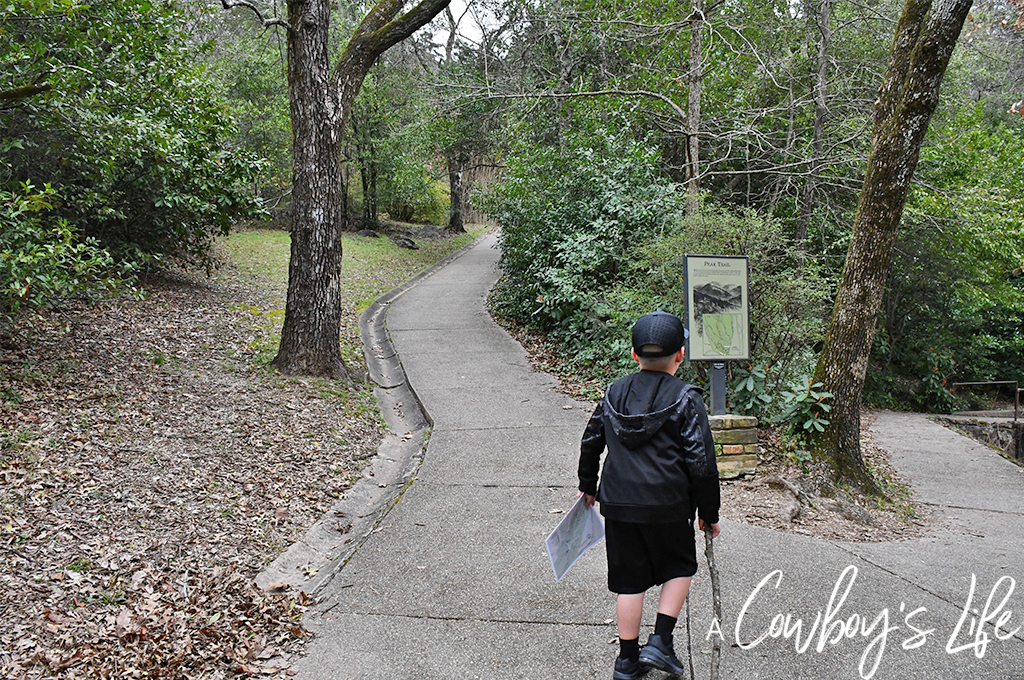 Mary K. Oxley Nature Center
Located on 800 acres with over nine miles of nature trails, this is a wonderful place to get outdoors.
There is also the Oxley-Yetter Interpretive Building that houses hands-on exhibits, a classroom, a library, and a wildlife viewing area.
ONEOK Field
Home to the Tulsa Drillers of the AA Texas League, this is a perfect place to catch a ball game.
The park has open spaces for kids to run around, restaurants, and firework displays after night games.
Philbrook Museum of Art
This museum is designed for older kids, as there are not any hands-on exhibits. However, if you have a child that appreciates the arts, then is a great place to visit.
Focusing on American, Native American, and European art, the museum features 16,000 works of art.
After viewing the artwork, head outside to explore the gardens – those in itself is a works of art.
River Parks
This beautifully designed park, with paved sidewalks, a fun playground, and plenty of shade trees, makes it a great place to let the kiddos burn some energy. Located in Uptown Tulsa, this is a well-maintained park and plenty of seating for parents.
READ NEXT: Best Pumpkin Patches in Tulsa
Safari Joe's H2O Water Park
The Oklahoma summers can be brutal, so spending a few hours cooling off at the waterpark is a great way to beat the heat. A trip to a waterpark with the family makes this one of the best things to do in Tulsa.
The park offers a large wave pool, Tiny Turtle Lagoon for the little kids, water coasters, reptile exhibit character meet and greets, and a magic show.
The Cave House
Looking for a unique activity to do with the family? Then head to the Cave House for a tour of this Tulsa landmark. We love quickly roadside attractions, and this is one not to be missed.
The Oklahoma Aquarium
This aquarium is the perfect place to explore all the underwater creatures.
Oklahoma Aquarium's Shark Adventure provides visitors with the world's greatest exhibit of bull sharks.
Other animals they feature include jellyfish, lionfish, sea turtles, and more.
It may be a small aquarium, but there is plenty to do inside. The turtle feeding experience is always fun and the highlight of every visit.
Tulsa Air and Space Museum & Planetarium
This is a fun, hands-on museum that the entire family will enjoy.
The museum features multiple exhibits, a flight lab, kids activities, a W.H. Helmerich hangar, and tour a of MD-80.
While there, watching a show in the 50-ft dome theater of the Bertelsmeyer Planetarium is a must! Be sure to check the website for a list of times and shows for the day.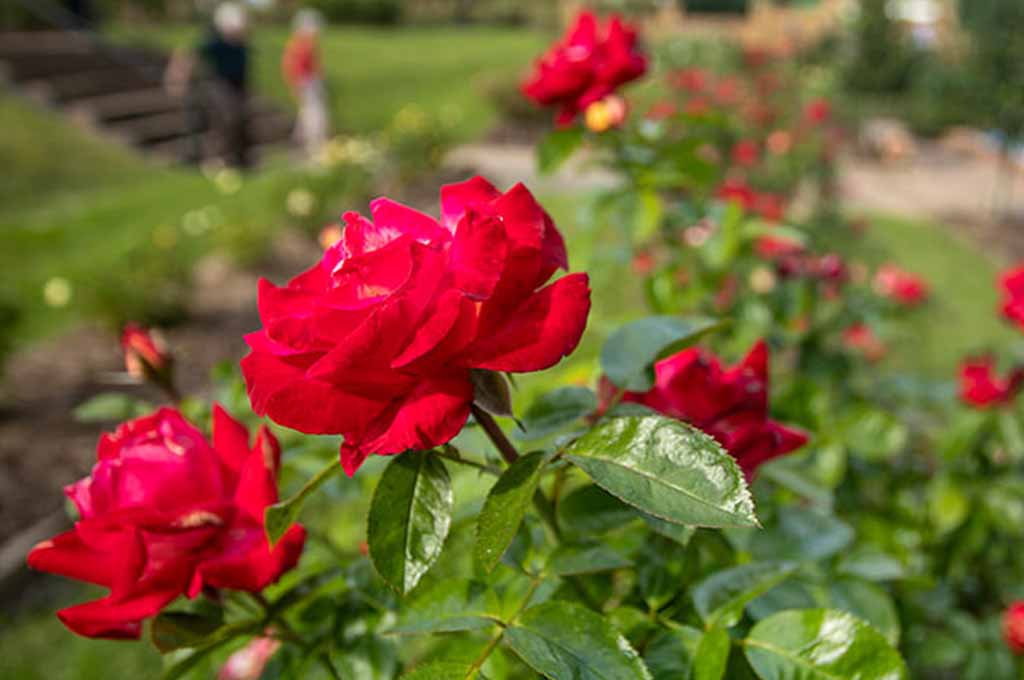 Tulsa Botanic Gardens
The lush garden sits on 170 acres and makes for the best photo ops. Guests can stroll along the 1.5-mile nature trail that winds through native prairie Cross Timbers that has native plants and wildlife.
The gardens feature a 2-acre Children's Discovery Garden with a sensory walk that includes plants to touch and musical instruments to play with.
Tulsa Children's Museum Discovery Lab
This museum is a great rainy day activity. Features obstacle course, science-themed exhibits, and plenty of interactive exhibits to keep little hands & minds busy.
READ NEXT: Fun Things to do in Oklahoma City
Tulsa Performing Arts Center
With four theaters, an art gallery, a reception hall, and a studio space visitors will always find something fun going on.
No matter if you want to enjoy watching a touring show, community theater performance, or browsing through the art gallery, you will enjoy everything at this arts center.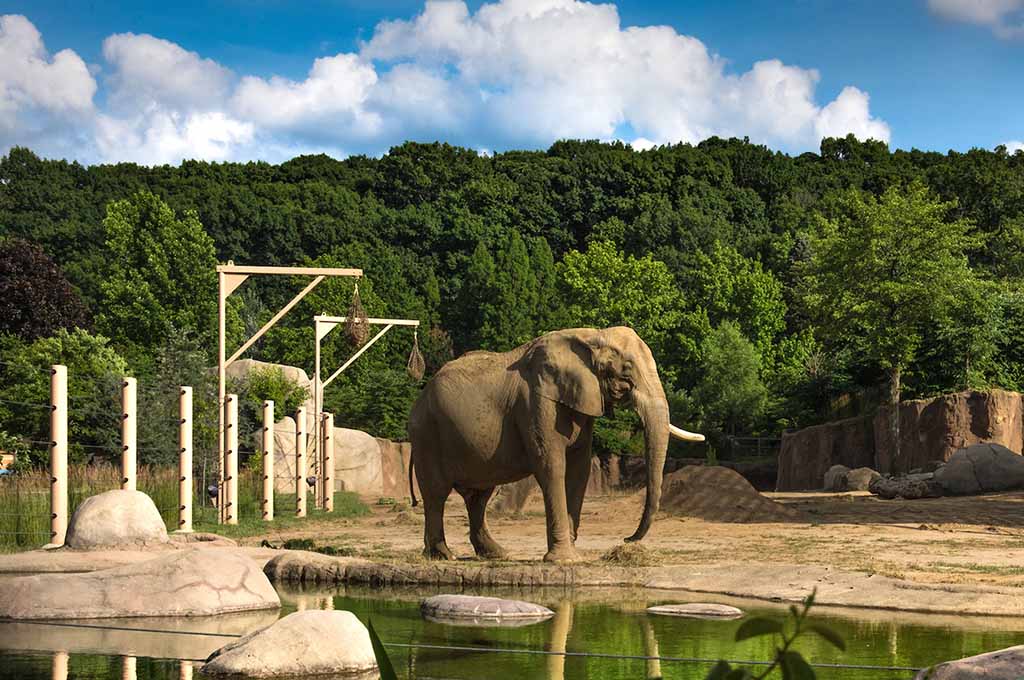 Tulsa Zoo
This 80-acre zoo is home to over 1,500 animals. Located in Mohawk Park is one of the biggest municipal parks in the nation.
Guests can learn about animals and different environments at the different exhibits. Explore the Lost Kingdom Exhibit, where you roam the Asian-inspired lush gardens and get a peek at the Komodo dragons and Chinese alligators.
Or head over to the LaFortune Wild Life Trek to see the indoor Rainforest exhibit, Chimpanzee Connections, and African Plains.
The zoo also has a children's zoo where kids of all ages can feed and pet the animals.
Turkey Mountain Urban Wilderness Area
This 300-acre undeveloped area is a nature lover paradise in the middle of the city! You'll find plenty of outdoor adventure along the miles of trails, Arkansas River, and two ponds.
The wilderness area is a great place to fish, kayak, play disc golf, hike, and more. Wildlife viewing is also great here. Animals you are likely to encounter are foxes, eagles, snakes, and more.
Woodward Park
This park is home to the Tulsa Garden Center, The Mansion at Woodward Park, Upper, and Lower Rock Gardens, Tulsa Rose Garden, and the Conservatory.
Taking a guided tour of the mansion is a great spot to start and learn about its history.
Woody Guthrie Center
Woody Guthrie is the folk musician and Oklahoma son who wrote some of the most powerful songs of all time, including "This Land Is Your Land."
The museum provides guests a look into his life and features Guthrie memorabilia such as photos, books, and art work.