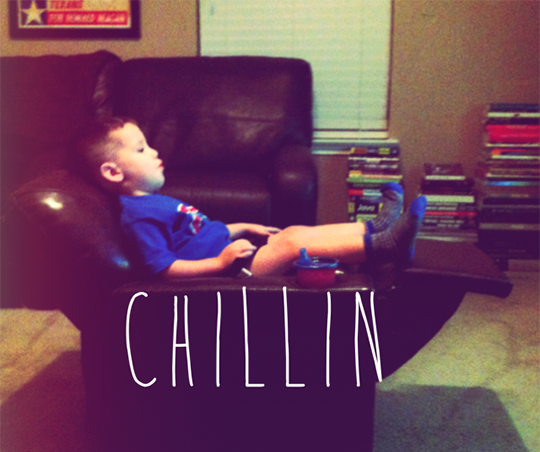 I think we all allow our children to watch television. Whether it be so we can have a moment to ourselves, cook dinner, clean or whatever. But have you ever really thought about how much time we are allowing our kids to spend sitting in front of the tube?
While I was pregnant with Carson, my husband and I would read the typical parenting books and came across some statistics about how much TV a child will watch compared to being in school. It just amazed us that parents are using television to raise their children.
Here are some of the stats:
Preschoolers, aged 2-5 spend 4.6 hours a day watching television
Minutes per week that parents spend in meaningful conversation with their children: 3.5
Hours per year the average American youth spends in school: 900 hours
Hours per year the average American youth watches television: 1500
Murders seen on TV by the time an average child finishes elementary school: 8,000
Number of violent acts seen on TV by age 18: 200,000
*Data from the Nielsen Co.
Carson, like most kids likes to watch cartoons but we really regulate how much screen time he gets each day. He's an active 2 year old and would rather roll around in dirt than sit on the couch. But that said, at times we have to redirect his attention to something else in order for him to not ask to watch another episode of Peter Rabbit.
Here are just a few activities in our normal routine to help Carson not to become a couch potato:
Turn the TV off – we typically do not turn the TV on until after Carson goes to sleep. Unless it's College Football Saturday and he can watch as much as he wants:)
Read – read, read and read! Let their imagination run wild.
Play with them – get on his level and dig in the dirt, make fake food, play hide-n-go seek (we play this almost every night), just engage in whatever activity they are into at the time.
Create – Have an art box filled with stickers, construction paper, glue, scissors and paint. The opportunities are endless.
Go outside – Go for walks, to the playground, run around in the backyard – what kid can say no to the great outdoors? If you don't allow them to play and get dirty now, they will grow up not wanting to spend time in the sunshine.
What activities do you do instead of watching television?
Follow: Pinterest / Instagram / Bloglovin
Linking up with: Katherines Corner