Today, birthday activities have become one of the great challenges of the parenting experience. Or at least in the top five of them. So much so, that it has already become a kind of cliché. But what to do?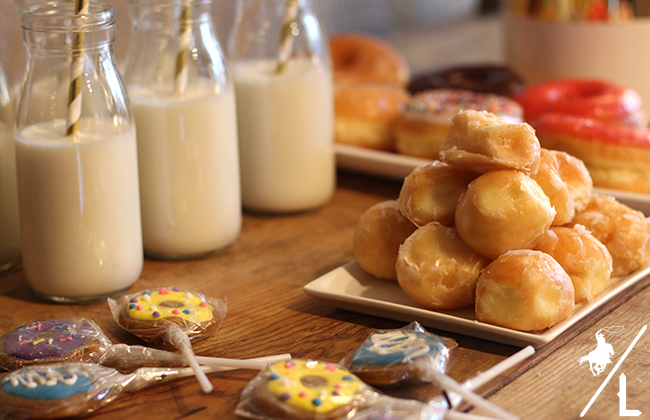 Party Themes To Wow
We all at some point experience the same thing, and we all want a party for an event, such as a birthday, baby shower or christening, that will be both fun and experiential for the kids but also instructive, quality, waiting, inexpensive and not too stressful! If you have the energy, time, patience, creative mind and good hands – you can run birthdays alone that children will love. Naturally, the first step is ensuring that you know what the etiquette for each party will be.
Baby showers are different from kids birthdays and christenings are equally as different. Therefore it is important to look at baby shower etiquette tips to ensure that you have all that you need beforehand. For kids birthdays, you should learn what may need to be brought along and if there are any costumes that the kids will need to wear. So here are some ideas for parties that you can incorporate into your next plan!
Create a party on a budget
This is certainly not an uncommon issue. Naturally some parents can afford to only do the bare minimum for their child and not even be able to think about a party. However, if you look into ways that you can make the party at home on a budget, then you can still create a fun day for the kids! A party at home does require some effort and it won't be plain sailing, but it certainly will be a much more inexpensive option. Thankfully also, the options are not limited. There is a plethora of designs and styles to choose from – if you're low in inspiration, ask your kids what they like? You may be surprised what they will come up with. In addition to this, here are some fun ideas and themes below for you to get stuck into. When you create the party yourself, you are in control of each step, including the food they eat and the games they play!
Retro birthday
Do you miss the simplicity of the birthdays of yesteryear? A retro birthday can be the solution! Birthday activities with games like a pass the parcel, sack racing, pin the tail on the donkey, star alongside old-fashioned snacks (or maybe with healthier twists). You can even start the event with a drink that will take the kids back in time, maybe introduce them to some of the music you loved, with 80s or 90s outfits and plenty of retro candy!
Camping party
An activity that is suitable for a relatively small number of children. You can camp in the yard or go out to a real campsite, complete with a bonfire. The children will be equipped with sleeping bags and will experience sleeping outdoors or in tents, in an outdoor atmosphere. You can do this even in your backyard if your budget is lower.
Escape room party
Of course this is a home party, so it is going to have to be a DIY escape room! The idea is this: hiding clues and puzzles that lead children around the house or yard until they receive a reward. This can be beneficial for teamwork, reading and puzzle solving! It also creates a mini adventure at home; afterall, kids will find adventure in anything!
DIY Carnival
This is also an activity that is all DIY, but worth the effort. The main theme is the carnival, where all the activities, games and food connect to the same colorful concept. The activities are divided into stations like throwing a ball to drop bottles, or throwing balls into glasses with liquid in all the colors of the rainbow. Those who succeed in completing the tasks win small prizes.
T-shirt coloring activity
A simple option that isn't too difficult to participate in and create. Some plain white t-shirts and lots of coloring options means that the kids can make their own t-shirt and then wear it afterwards. It's a cool keepsake which keeps them artistic and you can also enlist the help of family or friends who can help accomplish the task.
Painting activity with water guns
This activity is great because it is simple, allows children to get dirty and expend energy, but can also be directed in a creative direction. For the activity, water pistols and sprinklers must be purchased, and filled with water paints. You can hang large papers on drawing pads or on wires with paper clips, and let the children draw with the guns. The pages can be cut into special shapes according to themes. A cute idea is for example, to create the Alice in Wonderland garden or anything they enjoy; it is fun for the warmer summer months.
Activity in the Harry Potter concept
This is a cool activity that can be taken in all sorts of directions (of course, only if your kids connect with Harry Potter). The children can make their own light sticks (from wooden sticks on which glitter or wax tape and small flashlights are pasted) and walk around with them in the dark. They can make special potions from herbs like mint and sage and combine them with food colors that will color their magic potions in marvelous colors. It is a scientific type of party for those who enjoy films and experiments!
Fashion party
It is possible to arrange in advance a respectable costume basket, and let the kids go wild on cool locks with a full set of accessories. You can end the session with a fashion show. At the end you can take a picture of each child and print the picture (or a Polaroid photo or just print the pictures from the cellphone in a color printer), and let the children paint the frame themselves as a souvenir. It is a way for kids to express themselves and show off their creative abilities.
Healthy party snacks
A study published in November 2011 found that during a half-hour of a birthday party, a child eats about a third of the total daily calories needed. Those calories will always come from foods high in fat and sugar and low in nutrients. Therefore, a little thought about the food we serve at parties goes a long way. It also shows that you are keeping all kids' interests at heart, but there is nothing to stop you adding a few sweet treats along the way, of course!
Tips for healthy refreshments
Party dishes should be small and symbolic. The conclusion is of course, that we can control what goes into their mouths, even at events. Serve fruits and vegetables and dips. Be sure to ask the parents about allergies as it is important to remove any trace of that food if there is an allergy.
Healthy drinks
Who doesn't love a carbonated drink? Kids and adults alike, we all drink carbonated drinks even though we know and hear all the time about the tremendous amounts of sugar there is in this addictive drink. Diet drinks also have unhealthy ingredients too. But how can you have a birthday without soft drinks or soda? Well of course the option is simple; replace them with fun drinks, such as fruit smoothies, juices and chocolate milk; as long as the sugar content is low.
You can also make some healthy mocktails! Fill a jug with ice, pieces of lemon, some mint leaves, orange slices and a jug of water. As long as you keep the ingredients natural, then you can make anything and tell the kids that they are fake cocktails. It will make them feel grown up and even better, they could get involved with making the drinks too! There is no reason to overload a table with sweets and carbonated and dangerous drinks. Take these tips on board for a healthy party!
Dining Table Design
In order to give the dining table a special look, it is advisable to design it in a way that suits the spirit of the party. Even if you did not choose a particular theme for the celebration, you can still design the table in a spectacular and eye-catching way. For example, you can fill colored gums in glass jars, create a unique branding for the drinking bottles and disposable utensils, decorate the table with colorful helium balloons, and more. When it comes to designing the table, it is worthwhile to look for inspiration on social media and involve the children in the planning, because this way you can design a birthday table for them according to their personal taste. Perhaps they want all purple or maybe even all yellow.
It doesn't have to be difficult to create an incredible birthday party. No matter the occasion, there is a way to create special memories every time.