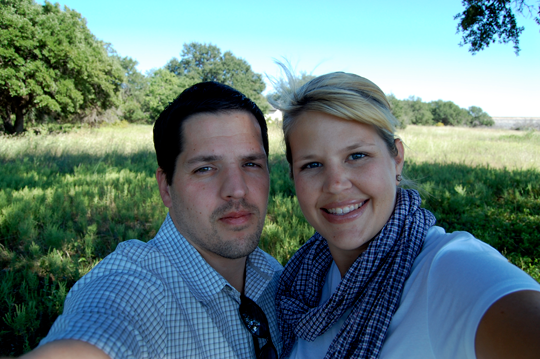 (This is a picture of us before we had Carson. You know, when we slept all night and ate dinner without someone gagging at the site of vegetables on his plate.)
I would be happy to have Ramen noodles and a fountain Dr. Pepper every day…along with Mexican food and chocolate.
Why can I never find the ketchup, mustard or any other condiment in the refrigerator? I think my husband purposely hides them just to hear me whine.
I cannot watch anything scary – not even commercials. However, my new favorite show is The Walking Dead. How is this even possible? I don't even know who I am any more:)
I HAVE to take a nap on Sunday's after church. We call it Sunday Napternoon – people know not to call during my beloved nap time.
I'm very gullible. I believe what people tell me – I mean why would someone lie to me???