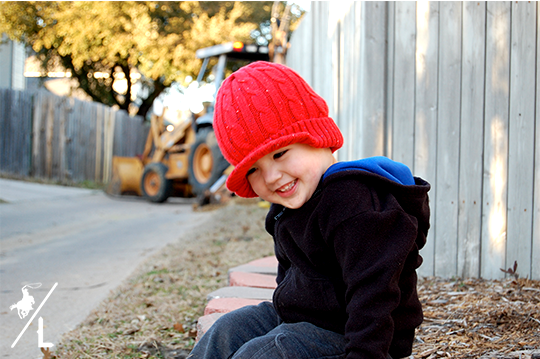 There are those days when the
moment I wake up, I just know it's going to be one of THOSE days. The craziness
seems to ensue before my feet have even hit the floor and I beg for nap time to
get here soon.
Why does he have to wake so early
on a Saturday? Does he really have to ask why 200 times a day? How come he
never wants to play by himself when I'm in the midst of sweeping the floor?
But when I finally take a deep
breath, I know that before long he will be a teenager and will not want to talk
to me and certainly not want to clean house! It's then that I swoop him up in
my arms and sniff his sweet hair and thank the Lord for the moments I have with
this little guy. I tell him how he is such a blessing to our family and how
much joy he brings to our lives.
Of course being a parent can be
trying and exhausting. But I don't wish him to be old – not yet. Let me hold
onto this toddler for a day longer. I know that one day I will blink and
suddenly I will be looking at a 16 year old who towers over me.
I will never have regrets for saying
"yes" to his many, many requests of "you want to play with me
mommy?" instead of being too busy with laundry or other chores that can be
done later. It's these fleeting moments in our lives that I know I will look
back on and have fond memories. I can think of nothing more important or worthy
of my time than truly connecting with our little guy.
Follow: Pinterest / Instagram / Bloglovin
Linking up with: Life of Jennifer Dawn / Pig & Dac / Rich Faith Rising