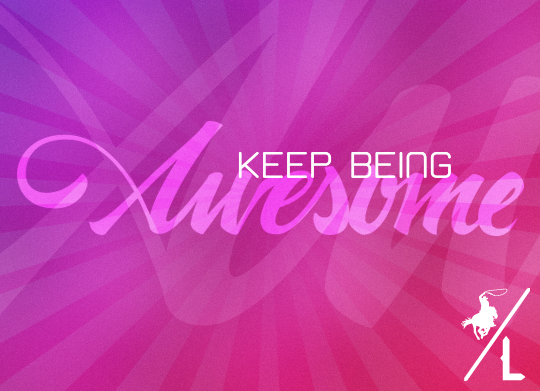 Kids know that they are awesome. Take my 3 year old son for
example. I ask him all the time if he knows how cool he is. His typical
response is, "yea I know I'm awesome!"
Young kids know they are great, because we as parents or
loved ones constantly tell them and encourage them in whatever they are doing.
But somewhere along the way the kids start losing that baby fat and start
turning into big kids. And adults seem to slow down on the encouragement. We
are not as eager to give praise or listen to stories that do not have an end in
sight. Why is that? Shouldn't we constantly remind kids, no matter the age, how
wonderful they are?
It may not be as easy to give praise to older kids or teenagers,
but a simple or subtle encouragement can go a long ways. A smile, fist pump, listen
to a story or noticing that they are trying is enough to remind them that they
matter and indeed are awesome!
How do you encourage your kids to keep being awesome?