Fall is just around the corner. As the temperature starts to drop and the nights draw in, this is the season to enjoy long walks in the golden leaves, fun-filled days out and weekends away and explore the great outdoors. If you're looking for inspiration for things to do with the kids this fall, we've got you covered!
Hit the beach
Most people associate going to the beach with the summer months, but fall is a great time to explore the coastline. For those of us used to hot summers, the fall brings welcome relief in the form of slightly cooler climes, which makes sitting out in the sun more enjoyable. Fall is also less busy. Fewer people are keen to soak up the rays and ride the waves, and you can also take advantage of lower prices if you're making a weekend of it or you're booking a spontaneous short break when the kids have time off school.
Days at the beach are wonderful for children of all ages, and you can tailor your plans to suit your kids. From buckets and spades and building sandcastles for small children to bodyboarding, volleyball, surfing and paddleboarding for older kids and teens, there are plenty of activities to keep everyone entertained.
If you are planning to hit the beach on a sunny weekend, plan your trip in advance and use the Internet to find the best deals on accommodation.
Theme parks and family-friendly resorts
Is there anything better than a day at a theme park when you're a kid? Many of us have fond memories of whizzing around on roller coasters and meeting our favorite movie and cartoon characters while exploring magical kingdoms or exotic lands. While theme parks and family-friendly resorts can be great fun, organizing a trip can be stressful for parents. Whether you're planning a day out or a mini-vacation, it's an excellent idea to try and sort everything in advance. From travel and accommodation to fast passes, restaurant reservations and event bookings, design your itinerary before you go. You can read reviews, get recommendations and take advantage of apps and a new planning service used by some of the biggest theme parks to keep track of your plans, minimize stress and ensure that you don't miss out on anything your kids are desperate to see or do.
When visiting a theme park or booking rooms at a resort, always compare prices, as you may be able to snap up a deal or save by booking online. Look out for discounts on ticket bundles or offers like free child places.
Animal experiences
Many of us love animals, and we bond with our children and friends and family over our affections for furry, feathered and scaly creatures. If your children are animal lovers, or you're keen to take them to places to see wild animals or learn about different species, there's a host of options to choose from. Local farms are ideal for small children, and you can often get involved in activities such as feeding lambs or petting goats. Zoos are also an excellent option for kids of all ages, as they provide valuable, fun, interactive learning opportunities and educational activities, as well as the opportunity to roam around and watch the animals at leisure. Other ideas to explore include wildlife parks, sanctuaries and rescue centers and safari-themed adventures.
Some zoos and wildlife centers offer experiences, which enable visitors to touch, feed or get close to the animals. If you like the idea of making your day out extra special, research online and contact the facility if you have any questions. In most cases, you should be able to book encounters or special events or activities online.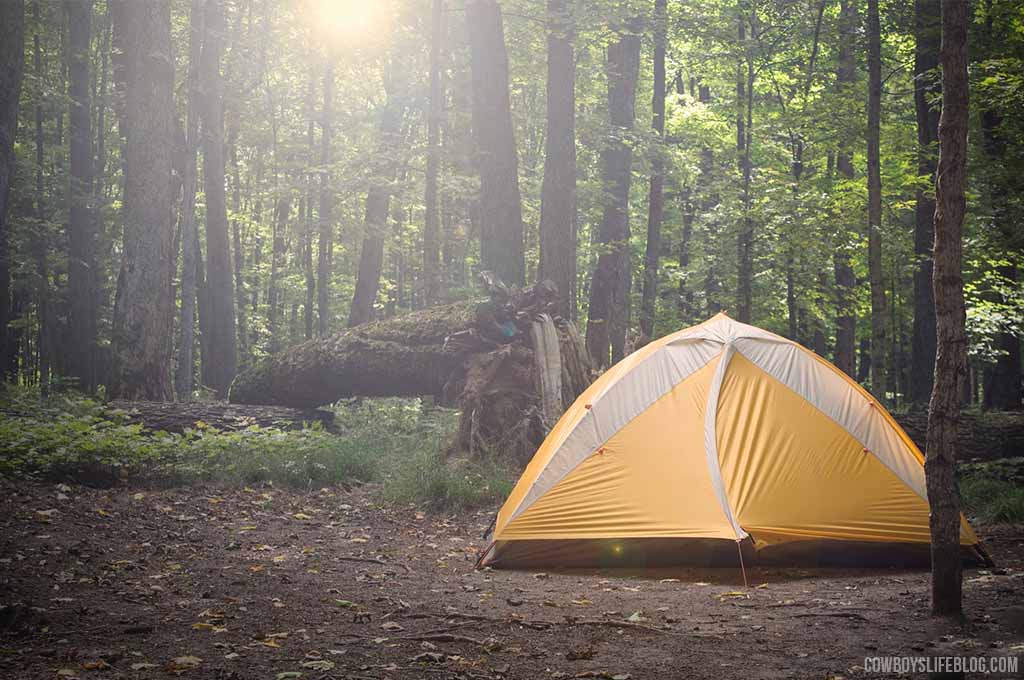 Camping
Camping is a fantastic idea for a fall getaway or a spur of the moment weekend activity. The climate in fall is ideal for camping trips, as it's warm without being hot and sticky. The first task to cross off your list when planning a camping trip is to choose a location. The beauty of camping is that you can pitch a tent almost anywhere. From the back garden to a campsite surrounded by mountains, lakes or dunes, you can organize your break based on how far you want to travel and how much time you have available.
Once you've chosen a location, you can think about where you're going to sleep. Many people who camp take a tent, but you could also explore options such as hiring an RV or booking a lodge or a cabin. The range of accommodation options has expanded significantly in recent years, and there are some incredible places available to the public now, including transparent domes, treehouses, old train carriages and coaches and traditional wagons. If you fancy something a little different, use the Internet to get inspiration.
If you've booked a campsite, or you've plumped for a luxury cabin or a cool treehouse, the next thing to do is to write a list to help you pack. Think about what you'll need on your travels and note down anything you need to buy before you leave. If you're going to a remote destination, which isn't near stores or restaurants, for example, it's wise to stock up and make sure you have everything you need before you travel. Always ensure you have medications, a first aid kit and plenty of bottled water with you, as well as suitable clothing and footwear, a torch and matches.
If you are eager to try out new activities during your stay, research facilities and excursion providers and read reviews. Popular activities that may be available include kayaking and canoeing, hiking, rock climbing, mountain biking and zip-lining.

Outdoor adventures
Fall is a fabulous time of year to get out into the great outdoors and spend quality time together as a family exploring natural beauty spots and national parks and enjoying active pursuits. You can plan activities for children of all ages, including bike rides, walks and boat trips, and you don't have to travel far. Even if you're only going for an evening stroll, it's a great idea to explore the local area and enjoy being in the fresh, open air.
If you have older kids or teenagers, you can broaden your horizons and try new activities with a much wider range of sports and hobbies on offer. From swimming and rafting to climbing, hiking, fishing and cycling, it's brilliant to get active and discover new places together. If you're new to an area, or you tend to go to the same places all the time, ask for advice online, search for local activity centers or clubs and ask neighbors or colleagues for tips.
Nature walks
Fall is arguably the best season to go walking. As the leaves change color, pathways are blanketed in gold, red and orange, and tree-lined avenues, forests and national parks look staggeringly beautiful. Nature walks are a wonderful way to spend time together as a family, embrace an active lifestyle and encourage your children to learn about the seasons, the lifecycle of trees and what happens to the animals they can see when they're out and about. If you're keen to make learning fun for your kids, you could organize a treasure hunt or plan activities to encourage them to spot different animals or collect items along the way.
Museums and galleries
It's not unusual for the fall to bring the odd rainy day. If it's miserable outside, and you'd rather stay warm and cozy, visiting museums and galleries is a great idea. Look for local attractions that are suitable for the whole family and check websites and event calendars to see what's on. Many museums offer free entry for children and they also have activities to make visits more fun and encourage kids to learn. You may be able to sign up for workshops, arts and crafts sessions or talks, for example, or there may be a quiz or a series of questions to answer while you walk around the exhibits. It's really useful to visit museums and galleries that complement the subjects your children are learning about at school, for example, famous artists, natural history, inventors or scientific experiments.
Festivals and community events
Festivals have become more common in recent years, and in many towns and cities, there's a packed schedule of events for adults and children. Keep an eye on social media and sign up for updates and news so that you hear about events before they sell out. Many community festivals are free, and they offer a diverse range of activities to suit all ages. It's wise to book in advance if the event is popular to avoid disappointment.
Fall is on the horizon, and many of us will be looking forward to spending evenings and weekends exploring the great outdoors and having fun as a family. If you're looking for ideas for fun-packed family days out or weekends away this fall, there are myriad options. From theme parks and days at the beach to animal adventures, camping and outdoor pursuits and local attractions and events, why not start planning now?