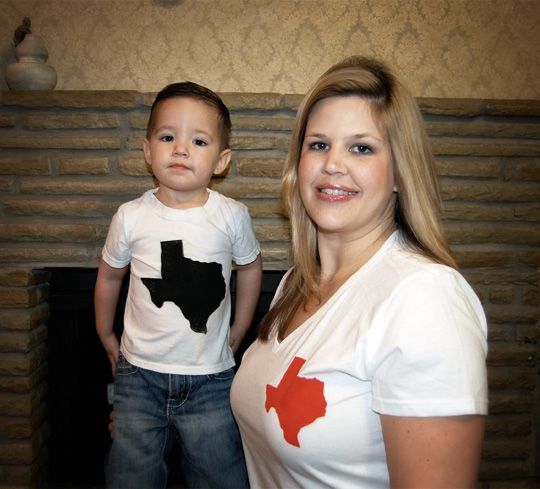 We had so much fun this weekend creating our own freezer paper printed t-shirts. It's so simple and Carson loved painting on the shirt! The best part is that this paint cleans up very easily, so don't worry about it if some of the paint goes flying in the air.
Supplies needed:
Print of the graphic
Freezer paper
X-acto knife
Iron
Tape
Screen printing ink
Speedball Roller
T-shirt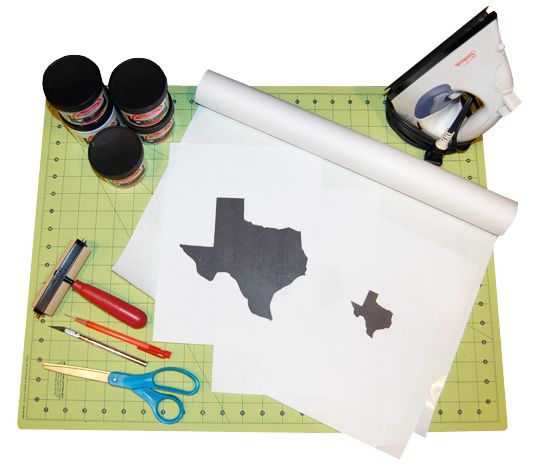 STEP 1
Print out the graphic you want for the shirt. I chose to use a silhoutte of Texas, and printed out 3 sizes to see which one looked best on the shirts.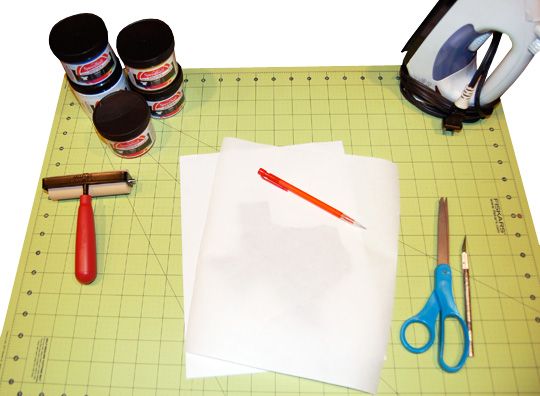 STEP 2
With the graphic taped down, place a sheet of freezer paper on top with the shiny side down and trace the image with a pencil. Then with the x-acto knife carefully cut out the shape. Make sure to leave a large border of freezer paper around the graphic so you have room to add paint and so it does not get on the shirt.
STEP 3
Once the shape is cut out, place the freezer paper shiny side down on the shirt. (It's best to iron the shirt first to get out all the wrinkles.) Really press down on the edges to make sure it is firmly on the shirt.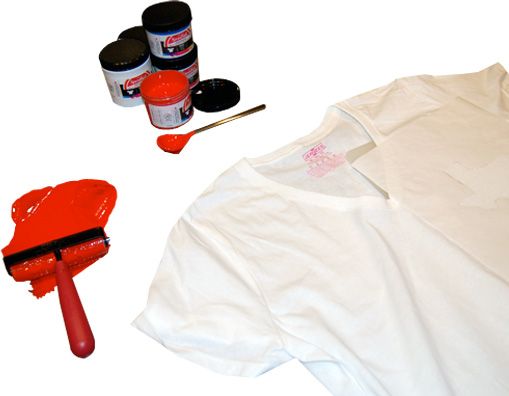 STEP 4
Before you start to paint, place a piece of cardboard or cutting mat in between the layers (it will bleed through). Squeeze a bit of paint onto the counter or old dish (don't worry it comes right up if you have granite!) Roll the speedball in the paint and make sure it is evenly coated. Then roll it over the stencil and make sure to get the edges really good. Once you are done, slowly pull off the stencil and let the shirt dry.
STEP 5
Take a picture of your son letting you know he is #1.