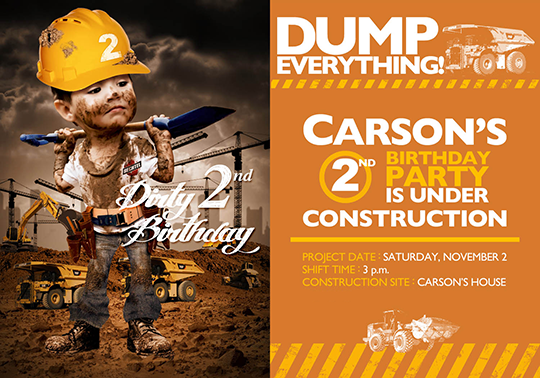 Dump everything, Carson's birthday party is under construction! This
boy loves all things construction or "diggers" as he calls them. The highlight
of the day was getting to dig in the big hole we made for him in the backyard.
What boy can resist a big pile of dirt to play in?