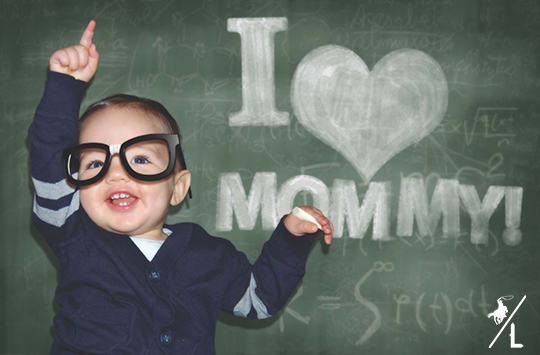 You know it's going to be a rough day when your child decides to wake up EVERY SINGLE HOUR from midnight until 7a.m., then sweetly asks to have donuts in his recliner while watching Mickey Mouse Club House.
I suppose a super mom would explain to her child that he is too big not to sleep all night and how donuts are not a reward for bad sleeping habits and mention that we are supposed to be eating healthy. Well….that's not me! Instead, we all enjoyed donuts and watched cartoons before starting our day. I just knew it was going to be a difficult day and after I devoured a glazed donut & coke I begrudgingly went to get dressed for the day.
But as soon as Carson walked in my bedroom and oh so sweetly said, "that looks pretty on you mama," my mood instantly changed. It's amazing how one simple sentence coming from a little boy with donut crumbs all over his face lifted up my spirits and changed the outlook of the day. What did I do before this little guy?
How do you change your attitude/day when it seems to be going poorly?